My status in Rabona Game (Day 41 - I'm playing the ⚽Rabona Game)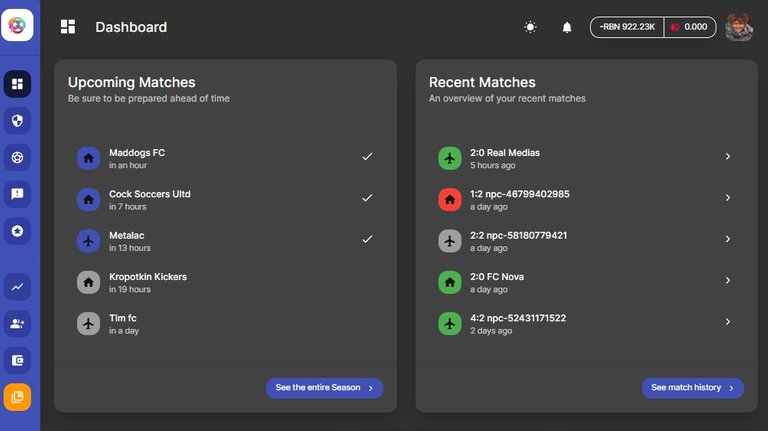 Hello everyone.
I'm trying to play Rabona game with interest.
My team name is SETH FC.
Currently playing in League 2.
It is an experience for my team to play League 2 twice.
The first time, they were not successful and were relegated.
This time I will try to prevent my team from being relegated from League 2.
Season 89 games have already started.
Today, my team played away
I won. This result is a good result for my team. I was able to take 3 valuable points.
We have to focus on winning more games.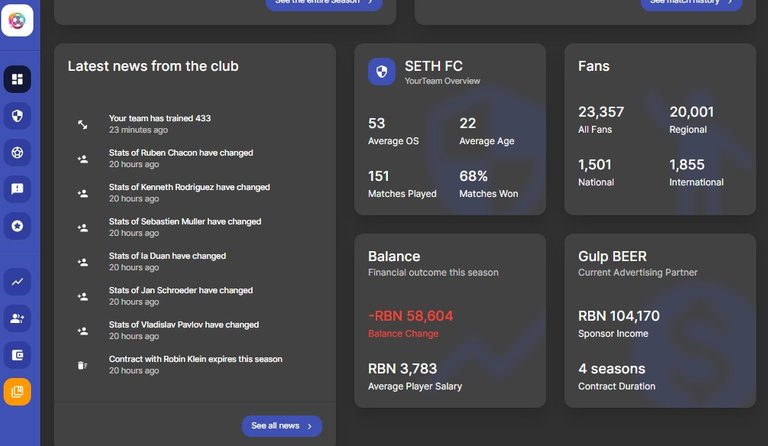 I still can't maintain my association's RBN arrears.
But we see more income.
The number of fans supporting the team has also increased. The income from League 2 matches is higher than the income from League 3 matches. So my team
RBN debt will soon be maintained.
Stadiums cannot be upgraded yet.
Saving RBN expenses.
My team's goal this season is to avoid relegation from League 2.
This is a big challenge for the promoted team.
I wish my team luck at Leeds this season.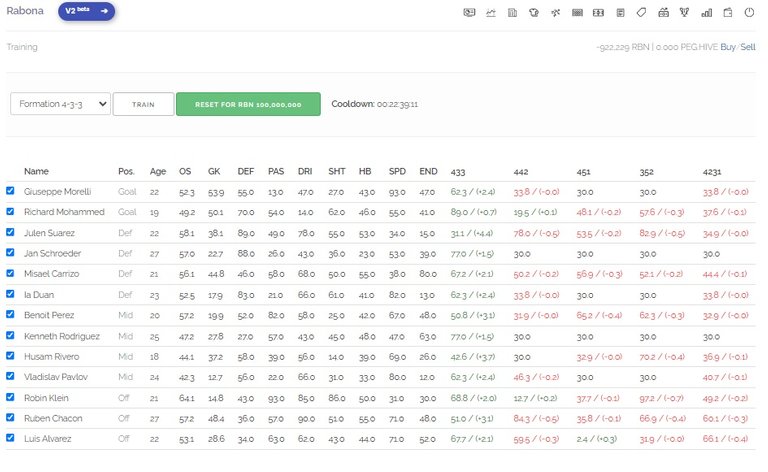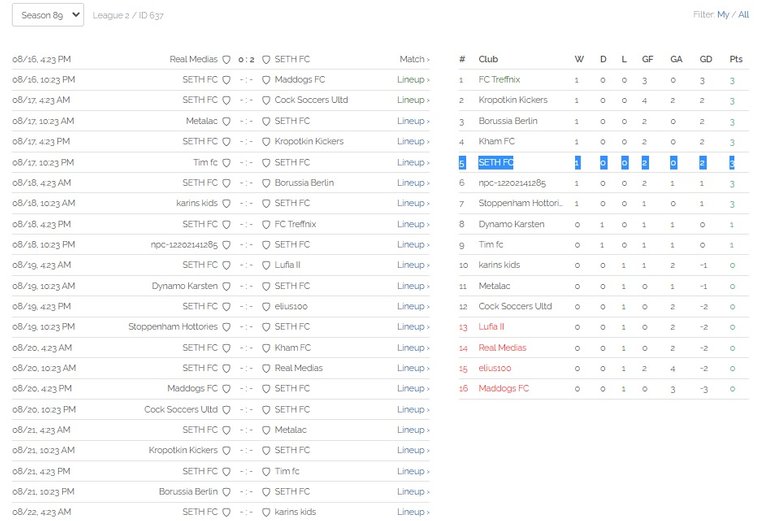 Gives my team free workouts once a day.
Formation 4-3-3 was performed today.
Regular exercise improves the outcome of the game.
Free training is done daily.
Will be back with more features in the coming days.
Thanks for reading my post.
Good luck to you all.
You Invite to play ⚽ Rabona Game.
This game is interesting.
https://app.rabona.io/ref/sethu
---
---