My status in Rabona Game (Day 38 - I'm playing the ⚽Rabona Game)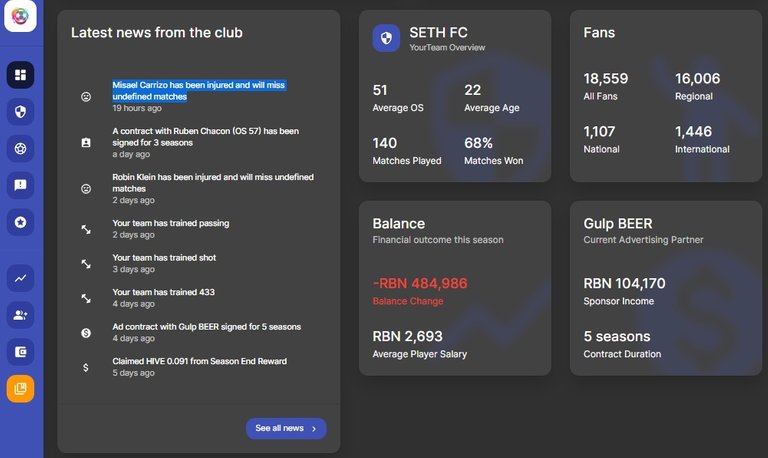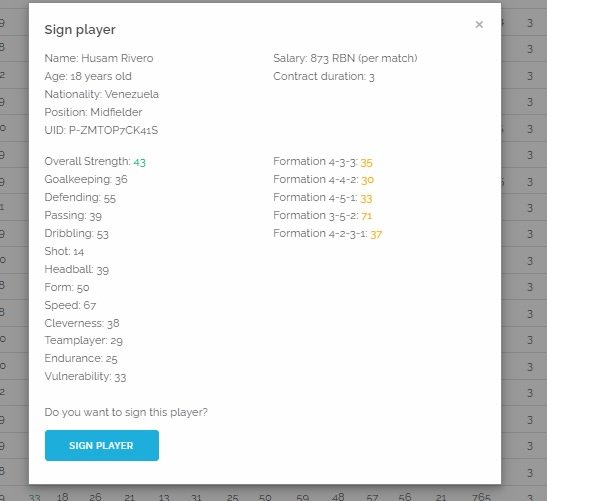 Hello everyone.
I'm trying to play Rabona game with interest.
My team name is SETH FC.
Currently playing in League 3.
I am trying my best to qualify for League 2.
Today's game results are good. There were 3 wins and 1 loss. Despite losing 3 valuable points due to one defeat, my team continues to dominate the table. More games should be taken care of. It is important not to lose more points.
In the last game, one of my team's defenders was injured. So he will miss the next games. I had to act as soon as possible to replace a player. I was able to sign a player with a three-season contract. Now my team has a total of 14 players. The problem of player injuries affects the team's results. Now my team has two players who cannot participate in the game due to injury. Playing games with reserve players.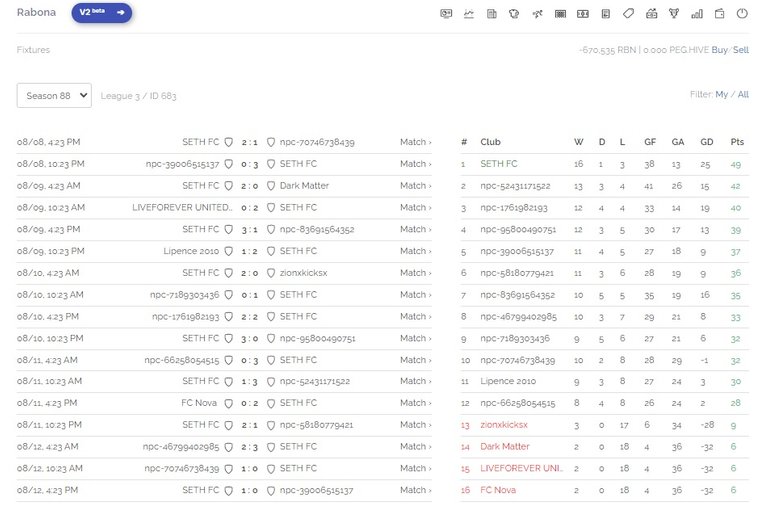 So far my team has played 9 home games and 11 away games.
After a total of 20 games, my team won 16. One game was a draw.
Lose a 3 game.
Goals For 38, Goals Against 13, Goal Difference +25, and Points 49 are 1 on the list.
After 20 games, my team is at the top of the table.
So far, my team is in the best condition.
Free training once a day for.
Formation 4-3-3 was performed today.
Formation 4-3-3 playing system gives good results for my team.
Regular exercise improves the outcome of the game.
Free training is done daily.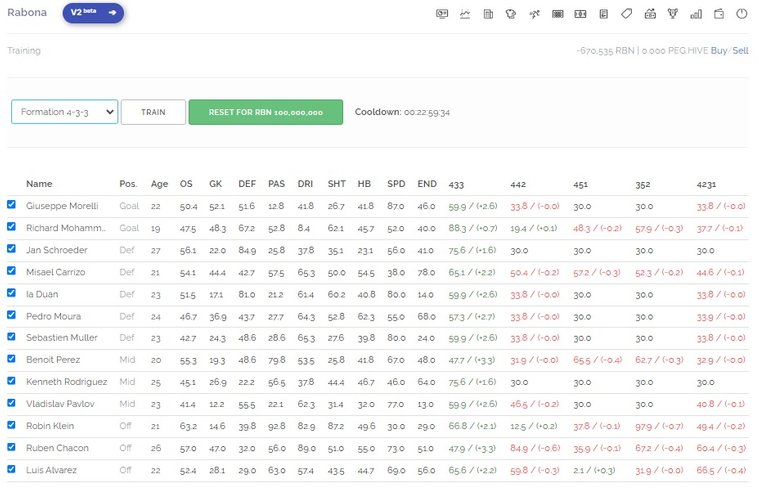 According to the current game results, my team has many chances to join League 2.
It is necessary to continue to try to be the best in the remaining games.
Will be back with more features in the coming days.
Thanks for reading my post.
Good luck to you all.
You Invite to play ⚽ Rabona Game.
This game is interesting.
https://app.rabona.io/ref/sethu
---
---