My status in Rabona Game (Day 46 - I'm playing the ⚽Rabona Game)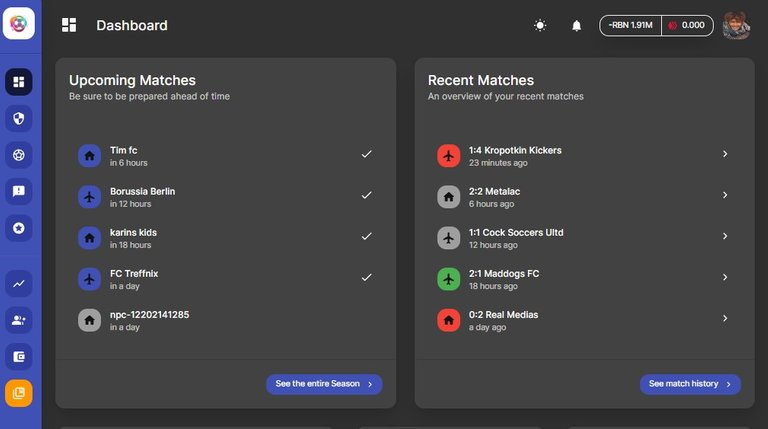 Hello everyone.
I'm trying to play Rabona game with interest.
My team name is SETH FC.
Currently playing in League 2.
My team's goal for this season is to avoid relegation.
My team's game results are good today.
In the last 4 games, they won one, drew two and lost one. This result allowed me to collect some valuable points.
The end of the season is slowly approaching. Until now, my team is still out of the relegation zone.
But the points gap with the teams in the red zone relegation zone is very narrow. This is worrying.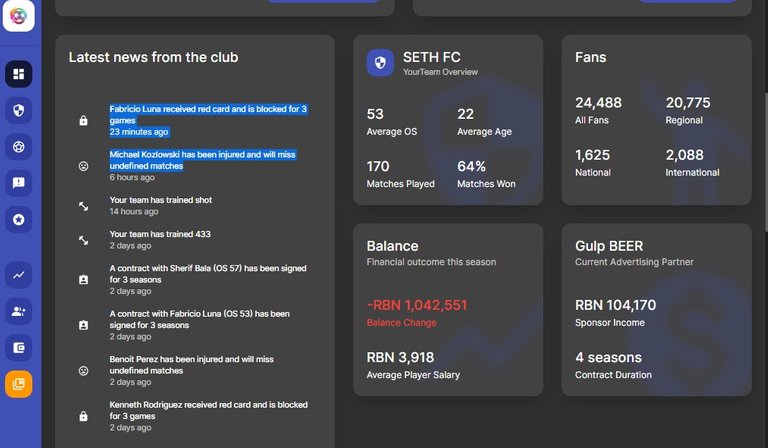 In today's games, one of my team's defenders was injured. play the remaining games with the reserve player.
A midfielder also received a red card and will miss 3 matches.
This season, my teammates have often been red carded and injured. This affects the team's results. Reserve players have been recruited to replace the players.
So far my team has played 10 home games and 10 away games.
After a total of 20 games, my team won 8. One game was 3 draws. Lose a 11 game.
Goals For 22, Goals Against 35, Goal Difference -13, and Points 21 are 11 on the list.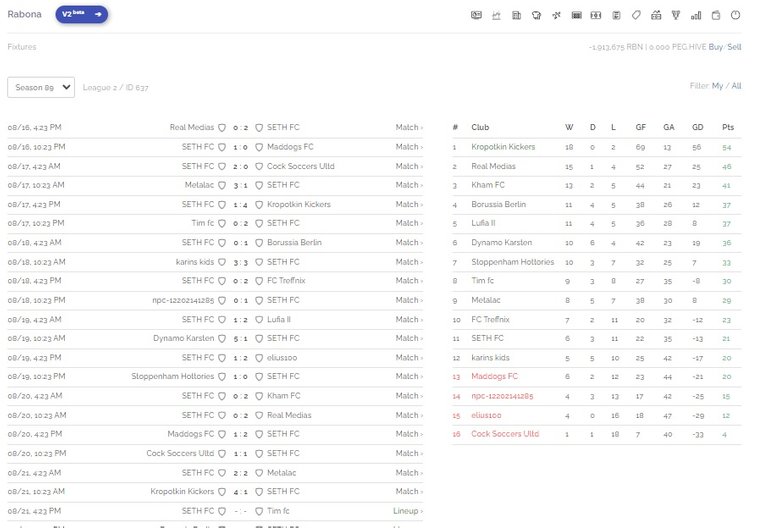 Free training once a day for.
Shot (SHT) was performed today.
Regular exercise improves the outcome of the game.
Free training is done daily.
There are many challenges for my team to stay in League 2 next season.
Close to the relegation zone. i need to try and get the score in the remaining games. The remaining games are very important for my team. The situation is exciting.
Will be back with more features in the coming days.
Thanks for reading my post.
Good luck to you all.
You Invite to play ⚽ Rabona Game.
This game is interesting.
https://app.rabona.io/ref/sethu
---
---