My status in Rabona Game (Day 40 - I'm playing the ⚽Rabona Game)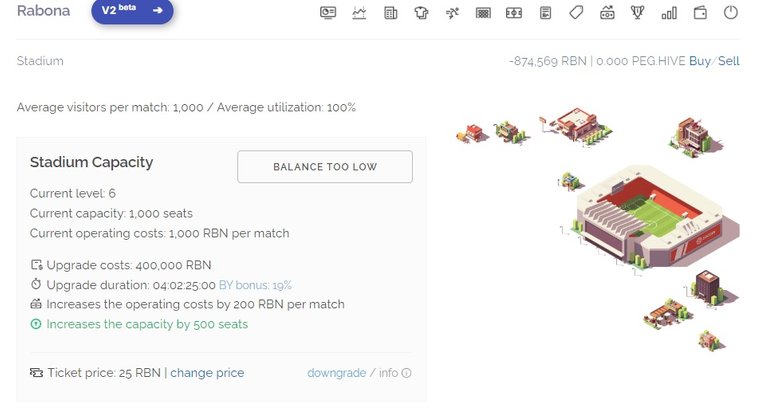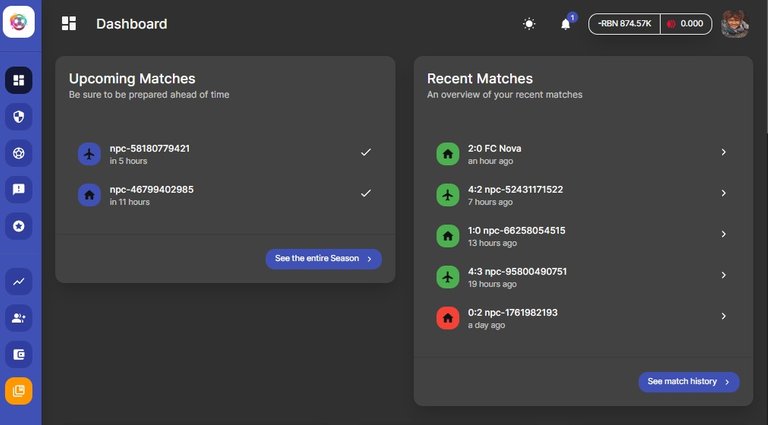 Hello everyone.
I'm trying to play Rabona game with interest.
My team name is SETH FC.
Currently playing in League 3.
I am trying my best to qualify for League 2.
Season 88 games will end today.
I have one more home game and one away game left.
Even though the players have been resting due to injury problems, the players have also recovered, so our team is in a good situation.
My team won today's games.
This season in Leeds, my team has become a winner.
The results of the Season 88 games have come in with a score difference even with games remaining.
I am very happy for this achievement.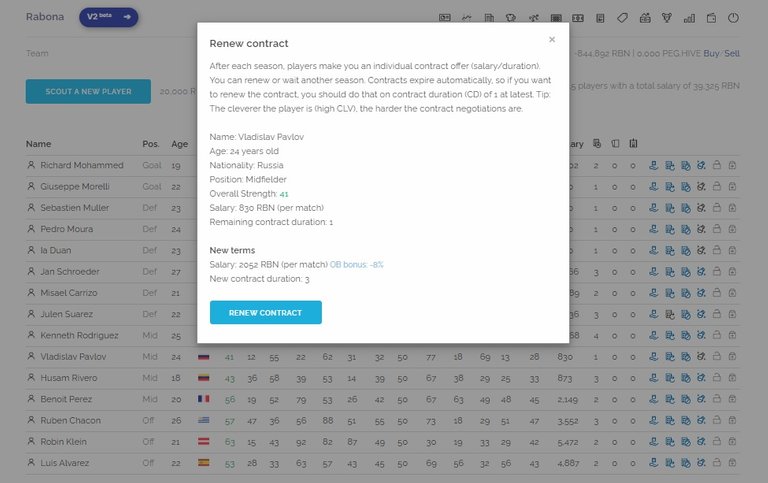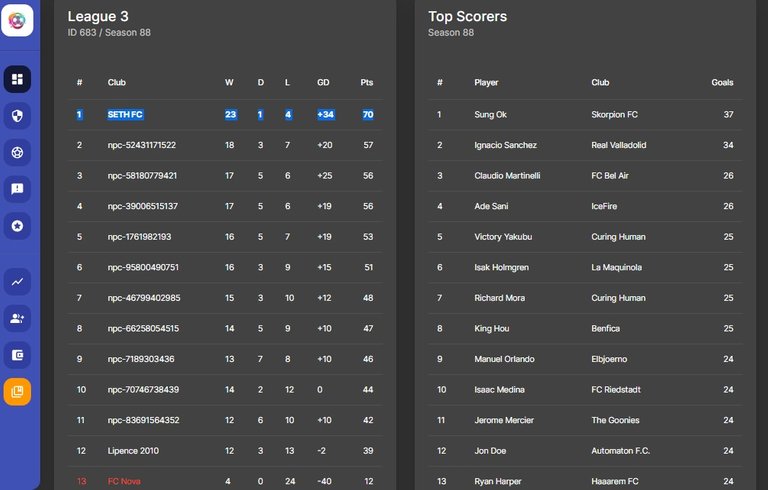 So far my team has played 14 home games and 14 away games.
After a total of 28 games, my team won 23. One game was a draw.
Lose a 4 game.
Goals For 55, Goals Against 21, Goal Difference +34, and Points 70 are 1 on the list.
After 28 games, my team is at the top of the table.
It is certain that my team can advance to League 2. So preparations are underway for the upcoming Season 89.
At the end of this season, 4 players from my team will be out of contract.
A back player, a goalkeeper and a midfield player were able to sign new contracts.
A new back player was also recruited.
I am very excited to be playing League 2 games at Leeds next season. This is another milestone for my team.
Currently, my team has RBN debt problems.
The team will get more income due to the opportunity to participate in League 2. The number of supporters of the club has also increased a lot. So my team's RBN debt problems will be resolved soon.
Stadium upgrades that have been put on hold due to insufficient RBN will now be resumed.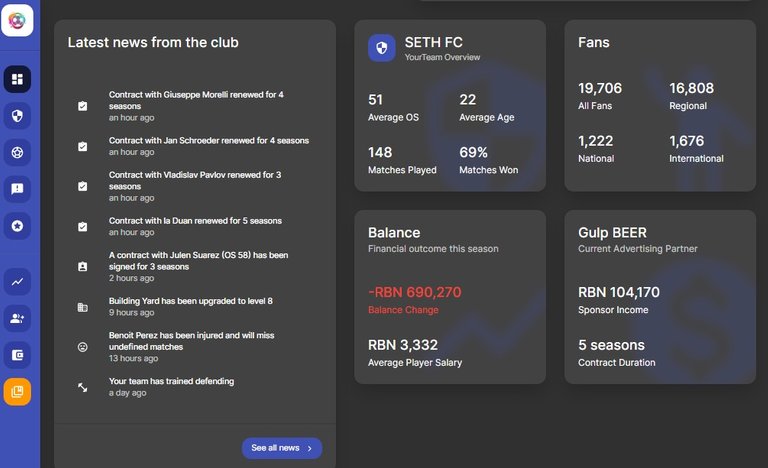 I'll see you again with my League 2 game experiences in another post.
Will be back with more features in the coming days.
Thanks for reading my post.
Good luck to you all.
You Invite to play ⚽ Rabona Game.
This game is interesting.
https://app.rabona.io/ref/sethu
---
---