Zalmi Cricket Cup T10 | Stockholm

Hello, everyone! The Zalmi Cricket Cup is just around the corner and comes a lot of excitement with it. If you're looking for some cricket action to watch in Sweden, we've got the perfect guide for you. In this article, we'll take you through all the key details about the tournament and how to watch it live. So read on and don't miss out on what promises to be an amazing event!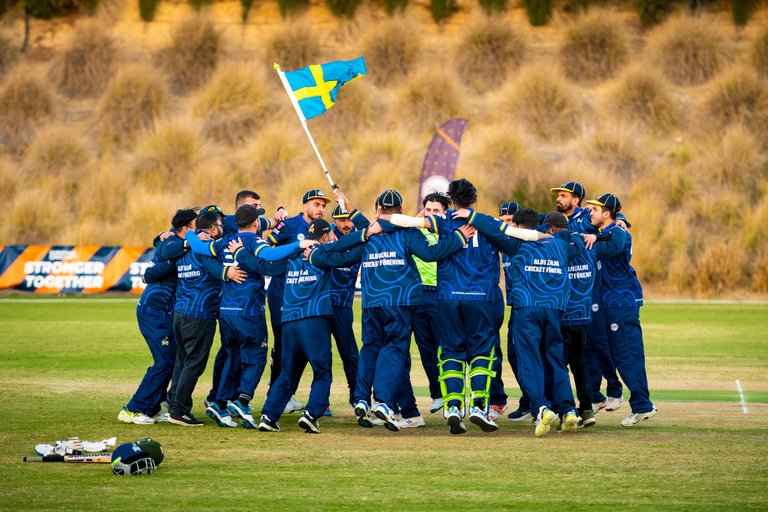 Alby zalmi presenting Zalmi Cup
The Alby Zalmi is back and it promises to be an exciting event. The Zalmi Cricket Cup is a T10 cricket tournament, which will be played between September 10 and September 11, 2022, in Norsborg, Stockholm, Sweden. The tournament is being organized by Alby Zalmi, a cricket club based in the Sweden. Main purpose is to close the outdoor season with some great cricket action before the long, cold and dark winter starts.
Two days of non stop cricket action
The Zalmi Cup is a two day cricket tournament that will be taking place from September 10-11 at the Kärsby Cricket Ground, Norsborg.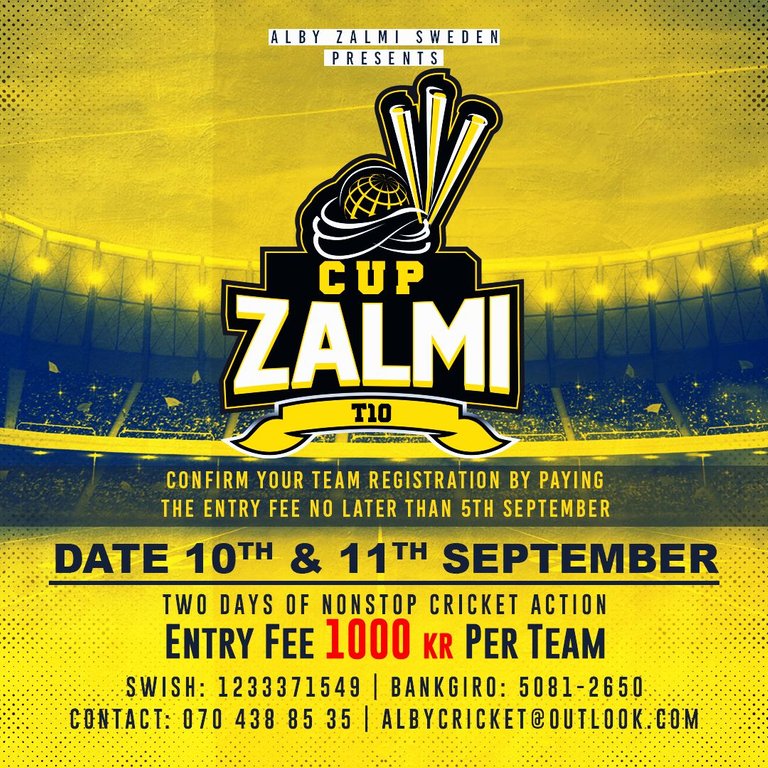 The event features a mix of Swedish cricket clubs. This is an excellent opportunity for cricket fans to watch some high-quality cricket action.
As teams confirm their participation, we will update this section with all the latest information. Team Manager -Shahzad Ansari
Team registration deadline 5 september
The team entry fee is 1000kr. Confirm your registration by paying the Entry fee no later than 5th September 2022.
So, don't wait any longer and register yourself for this amazing cricket tournament!
For Further details contact at 070 438 85 35 | [email protected] | www.albycricket.com
Payment details: Swish: 1233371549 | bankgiro: 5081-2650
Disclaimer
As I mentioned in my intro, from the last 2 decades I have been active on social media, google mapping and reviews, youtube and thatsup. I will share my own past interesting content from these channels, but all my upcoming content I will share on hive.blog first.
---
---
---