Inter at the top of the league again
Coach Antonio Conte is not there. Last year's two best performers Romelu Lukaku and rightback Ashraf Hakimi. Christian Eriksen is also out due to illness.
The lack of Lukaku has to be met by bringing in players like Matteo Darmian, Edin Zeko, Hakan Chalhanolu. So before the start of the season the whispers were well heard - will Inter be able to hold the league at all under new coach Simone Inzaghi? Or will Juventus regain the league under old coach Massimiliano Allegri?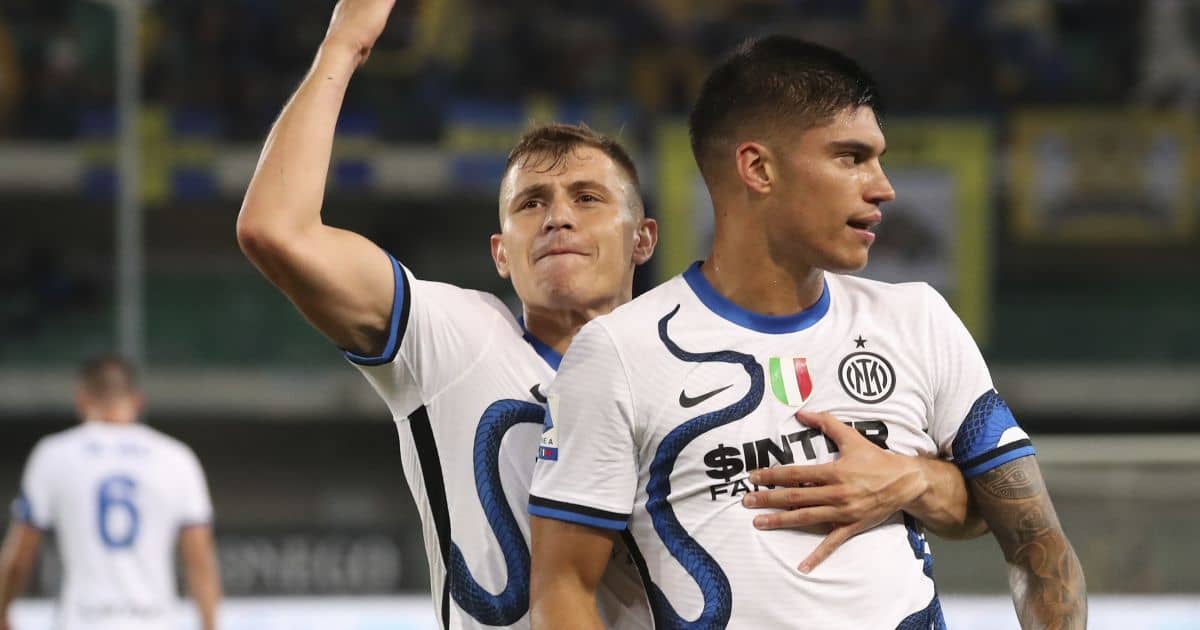 source
For now, the answer to that question has to be given in favor of Inter. Even though Lukakura left, the edge of the Inter game did not come at all. Evidence of that was seen again today. Inter, who lost the match against Real Madrid in the Champions League, came back with a great victory today. They lost to Fiorentina 3-1.
However, Fiorentina went ahead in the beginning. In the first half, they turned the stick on the champion Inter. This season, Italian winger Ricardo Sotil put Fiorentina ahead with a goal in the 23rd minute with the help of Argentine winger Nicolas Gonzalez, who had signed for Fiorentina from German club VFB Stuttgart.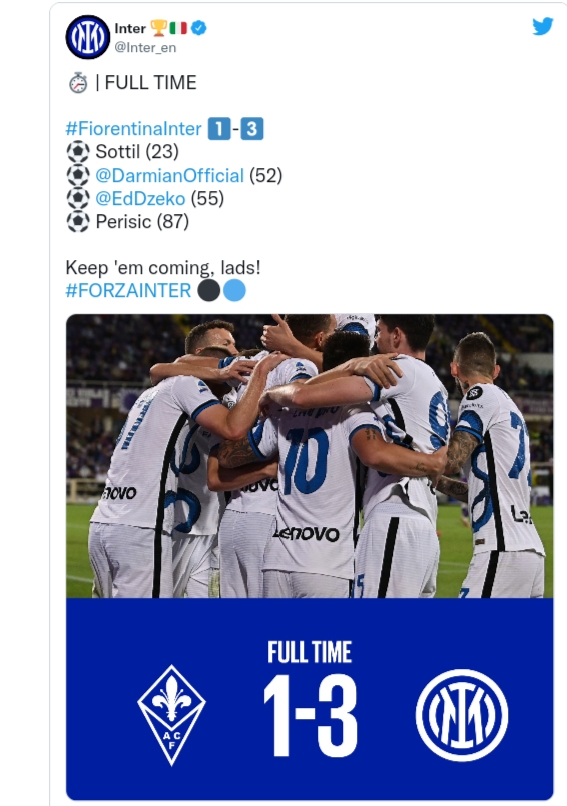 source
Fiorentina had several more opportunities, but could not use them. Inter seemed to shine in the second half on the advice of the coach at the break. The Inter players led the team with two goals in four minutes. Right-back Matteo Darmian equalized in the 52nd minute with a goal from Italian midfielder Niccolo Barella.
In the 55th minute, Bosnian striker Edin Zeko, who has been brought in from AS Roma as a replacement for Lukaku, made his name in the goal list. His goal was assisted by Turkish midfielder Hakan Chalhanolu, who came to Inter this season from AC Milan for free.
Nicolas Gonzalez increased Fiorentina's danger after seeing a red card in the 6th minute. Croatian wingback Ivan Perisic scored the third goal in the 7th minute with the help of Italian midfielder Roberto Galiardini. Inter left the field with full three points. With this victory, Inter Milan has risen to the top of the Italian league again by beating Napoli.
Meanwhile, in another match of the day, Atalanta defeated Sassuolo 2-1. Robin Gossens and David Zapaksta, two wingbacks, scored two goals for Atalanta. Italian winger Domenico Berardi scored for Sassuolo.
---
---