Today's Sharing My SNEAK QUEST Battles || Play RANKED Game SNEAK QUEST challenge is complete
Hello!! #Splinterlands Friends!
Hello everyone How are you I am #splinterlands new user have been playing games for a few days today I will share with you some important matches of my today's games with you I hope you like it I tried to present in front I have tried to give below the screenshot of my favorite cards. I hope you will like it. Monster Cards also have a lot of fun to play with. I prefer Daily Quest, which is a daily success game, rather than a regular Rank game.
Trying to increase my work experience day by day I am trying to gain different knowledge about these games I hope I will be able to get it very soon but I am trying my best to gather all kinds of information about these games so far I hope very I will get more information about this soon and I will be able to play these games better
I participate in my game to complete the challenge I had today as well as every day and after playing many matches I was able to complete the challenge that I had today.
Thaddius Brood vs Wizard of Eastwood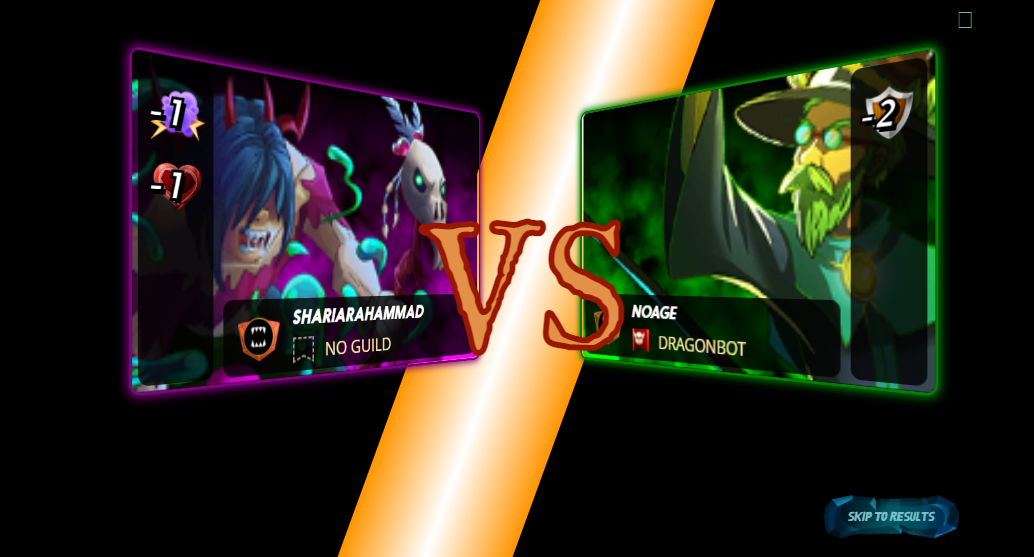 !I tried to share with you the full screenshots of the last match I played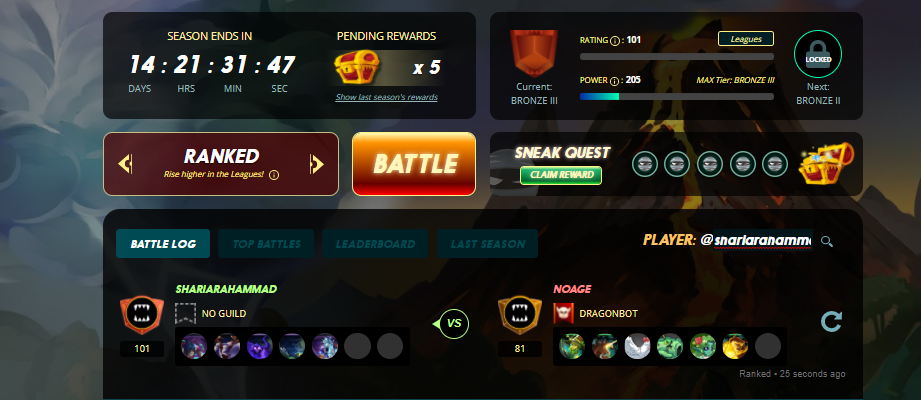 Today's Battle quest is " SNEAK QUEST

My Back Line attackers are as follows:-
Thaddius Brood
Cursed Windeku
Death Elemental
Undead Badger
Life Sapper
VS
Wizard of Eastwood
Unicorn Mustang
Furious Chicken
Creeping Ooze
Wood Nymph
Khmer Princess
Above you can see my dashboard My Total Square and the current location of my account presented to you and in the screenshot below you can see my current location I started here yesterday because I bought a bundle I started adding power here which I feel much better when When I didn't buy the bundle, these powers weren't accumulating, so I had a lot of questions about how to increase it and how the power works. Different kinds of questions are revolving around me. I haven't been able to solve a problem so far. I will be able to know and gain more experience about it

Let's start the match..........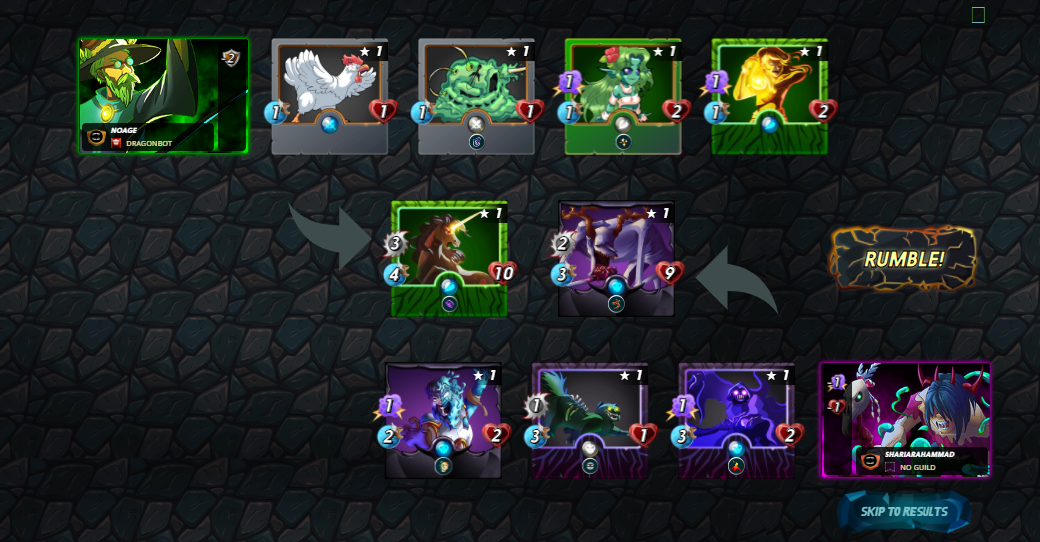 ROUND :- 1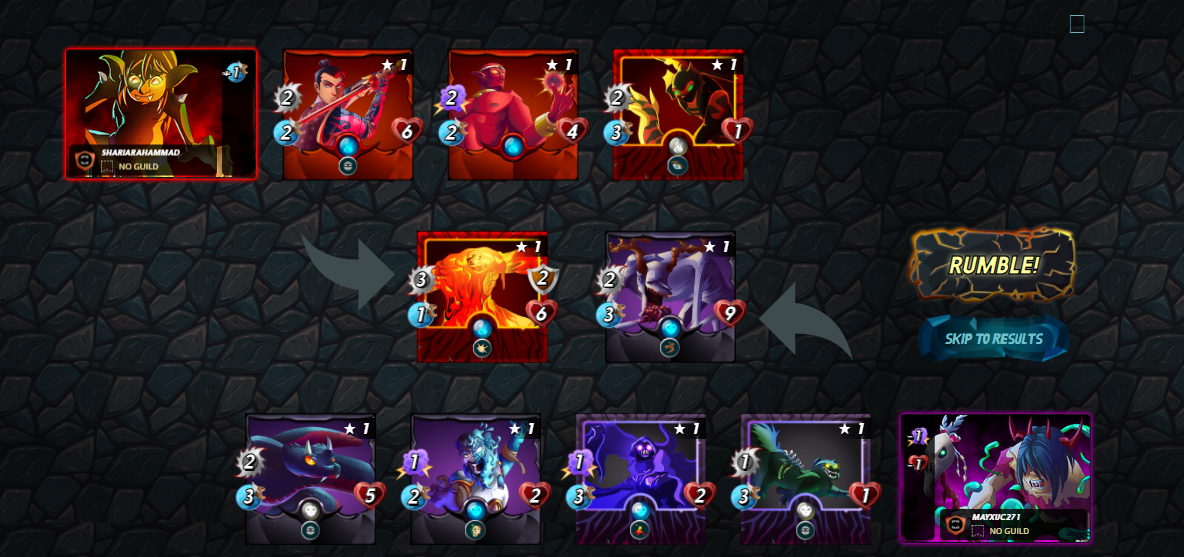 ROUND :- 2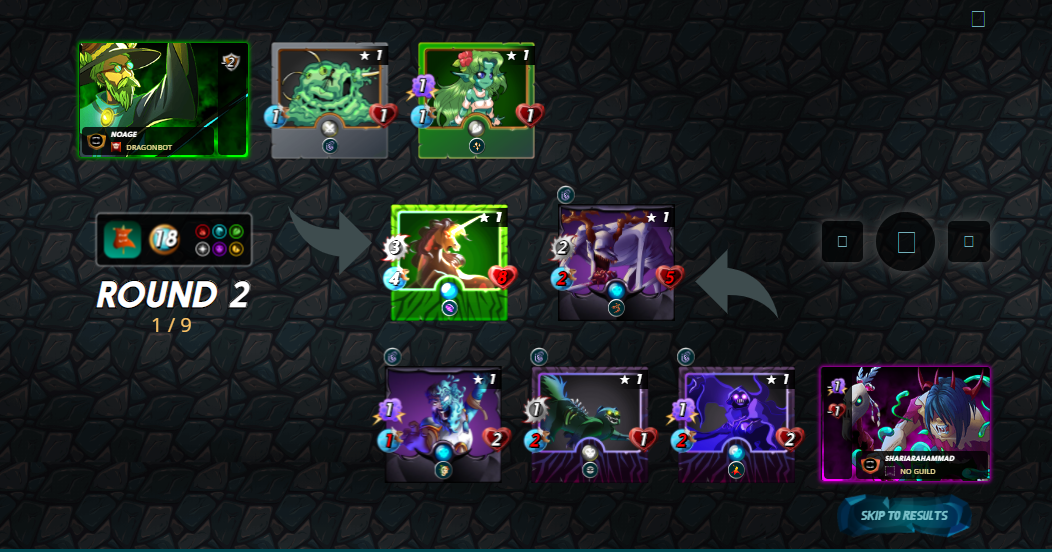 ROUND :- 3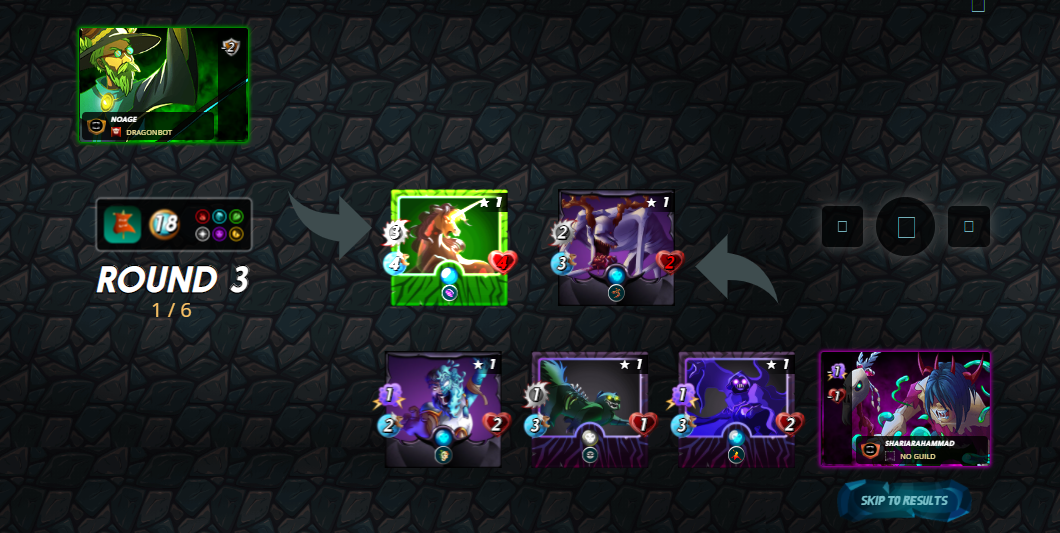 ROUND :- 4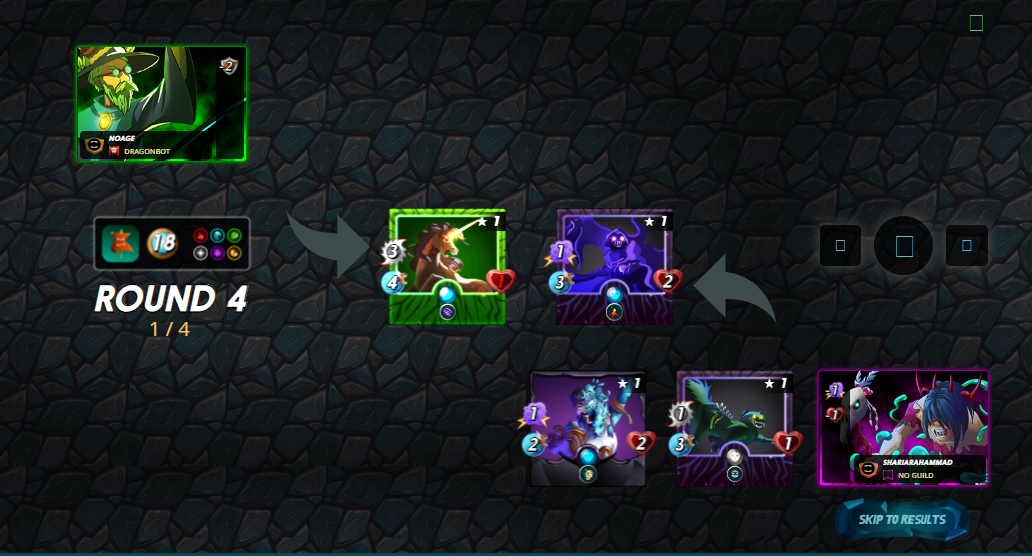 Finally win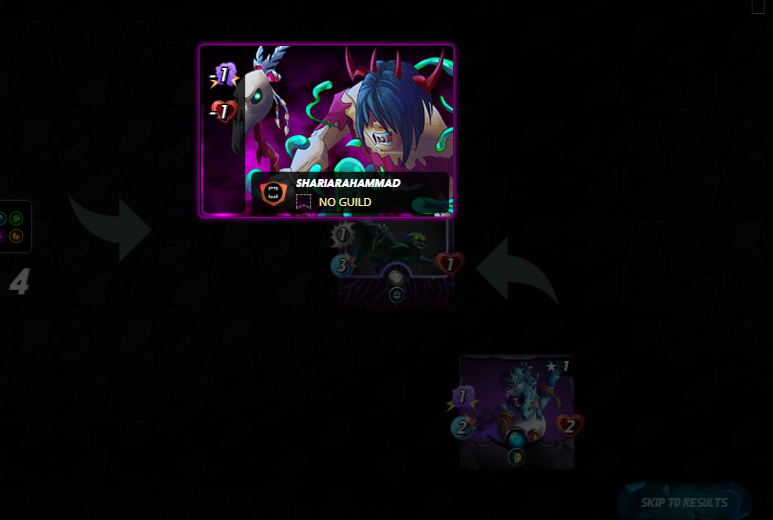 The final match is won #BATTE-RESULTS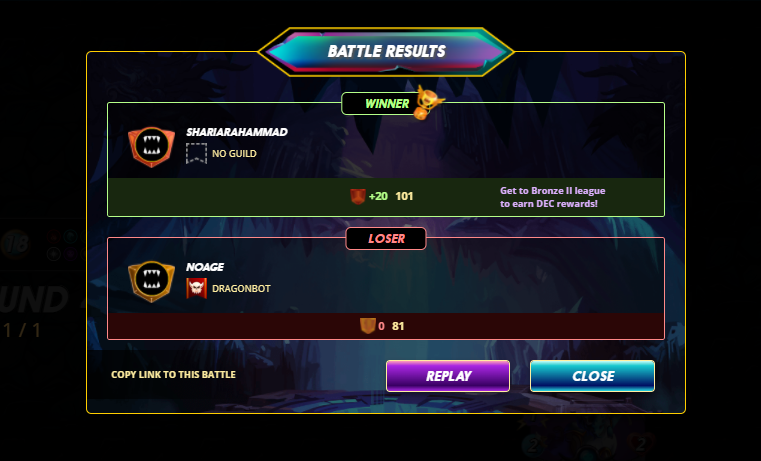 I need to spend a lot of time here to get to this stage because I have played a lot of matches and after playing I was able to finish this day completely which was really a challenge for me.

WATER QUEST COMPLETE Bundle offer loading..........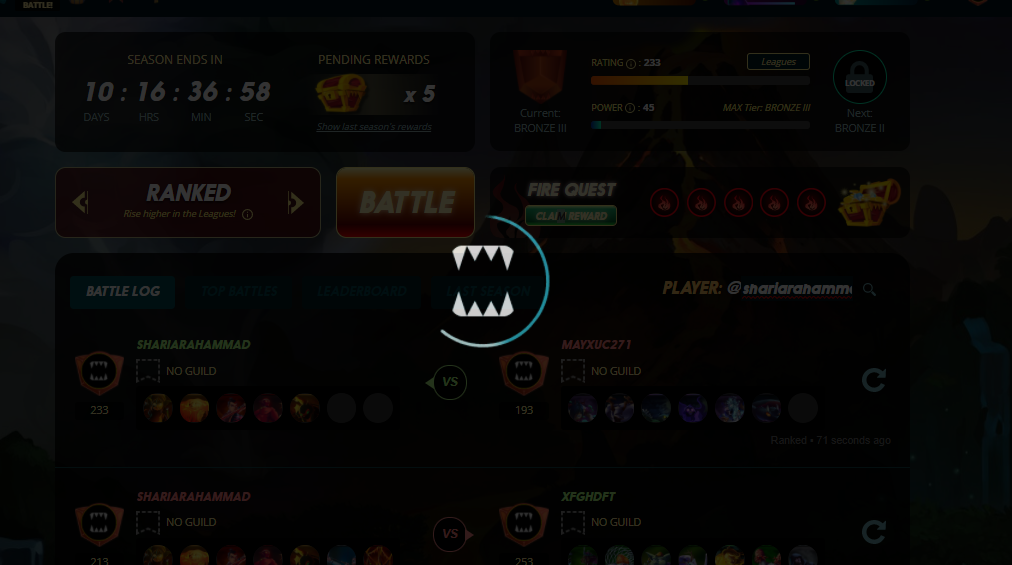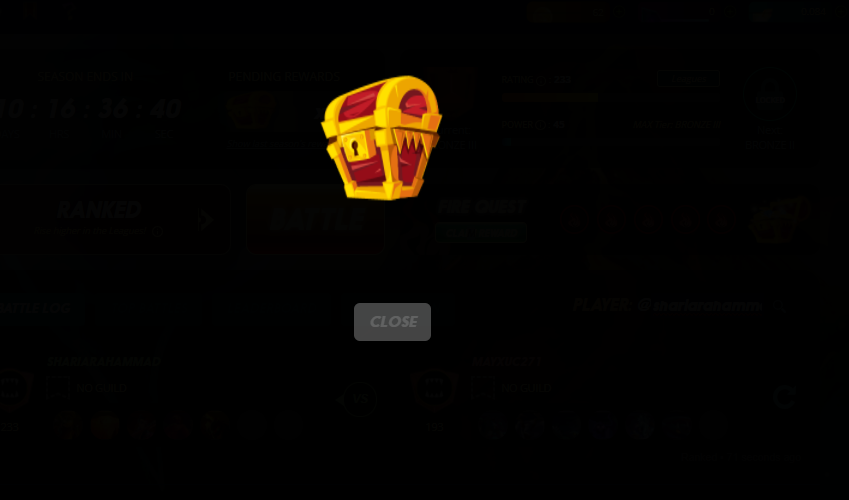 I got today's bundle open:- 1 ALCHEMY POTION CHARGE(S)
So I'm so happy The reason is that for the first time in as many days as I have been playing this game the first time in my life, I was able to get some good cards or a gift for the first time, so much joy in my mind.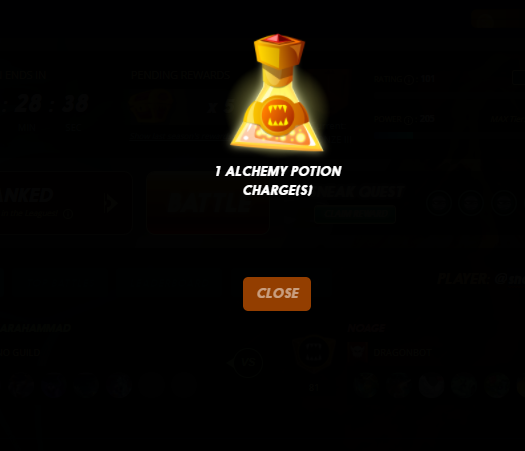 But one thing I am glad to know is that from here I can change the course of my life which is a really good initiative. I would like to thank the #splinterlands community so much for organizing such a beautiful event. Will be
#my splinterlands account name #shariarahammad
I hope you like this post, my first game. I don't know if you have any mistakes in my work. Please forgive me and I want your support so that I can succeed here.
MY battle link:-https://splinterlands.com?p=battle&id=sl_c33a77a3aa4f2de35abec95c6f770d6e&ref=shariarahammad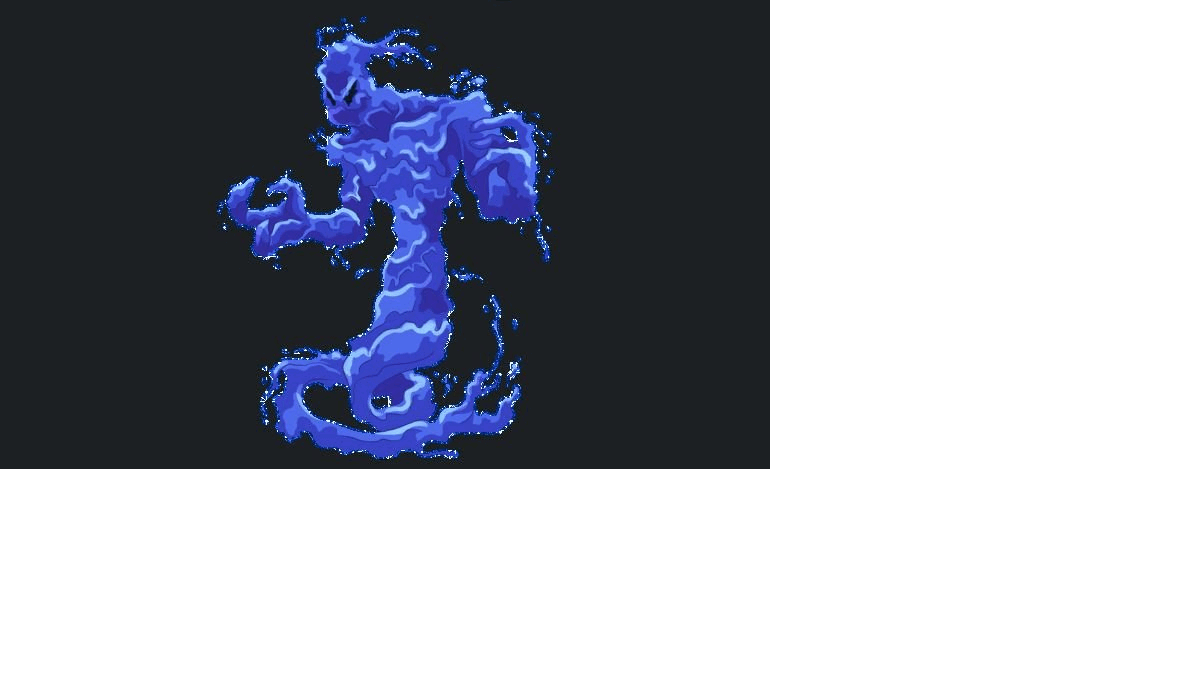 source
---
---