One Day as a Shark: December 12 2021 (Actifit)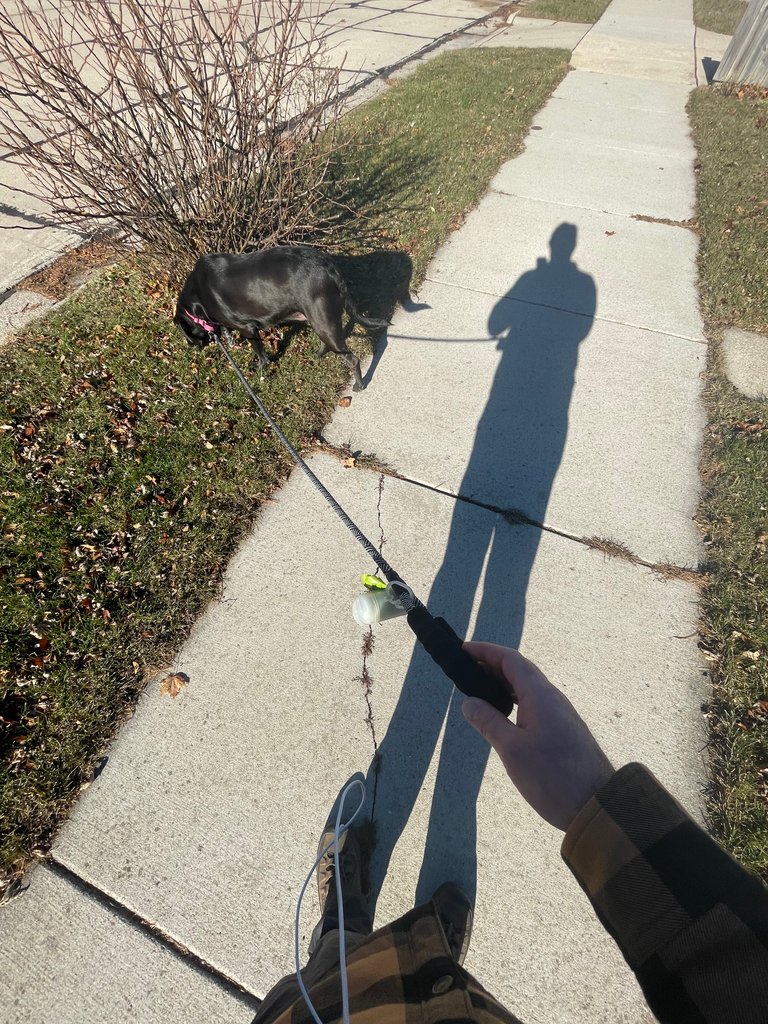 Once again, I keep forgetting to make these posts every day. At the same time, I kind of like just doing them every once in a while, since they're pretty similar every time. Today, Stella T. Dog and I got in the last walk we'll do for a little while. She's been staying with me for the week, and we've been on walks every day. Today, though, I brought her back to her house, aka my (former?) house. I still don't know what's going on with some aspects of my life. I brought Stella back, and then I hung out for a while, and Stella just seemed to want to stick right by me. I wonder if she misses me when she's not here with me. Or maybe dogs don't really think that way.
We've been going for some pretty long walks lately, though. I've also been trying to purposely walk uphill as much as possible, to sort of gamify our walks. My Garmin watch will tell me how much we climbed in altitude. It's not much, since we're just walking in the city and not in the mountains or anything. Today we climbed 264 feet (or 80 meters), which was the most of any of our recent walks. That was in about 4.75 miles (or 7.64 kilometers), for reference.
Stella was only here since Tuesday, so it wasn't a full week, but I am actually starting a new job tomorrow, which is part of the reason I wanted to take her back home. I'll be gone for most of the day now, so my dad would have to watch her, and that might be too much of an annoyance for him. He says it's not, but we'll see. Stella's going to come back down here next week, so we'll see how she does then. As I adjust to a new routine and schedule, I thought it'd be easier to not have her around. My wife and I have been kind of trading off by the week as far as who has Stella.
Part of the reason I wanted to take her back was also that I needed to get my steel-toed shoes from my house to wear to work. I also wanted to get my hair and beard clippers because I was starting to look like a damn dirty hippie. I cut my beard off and shaved my head today, and now I can do that whenever I feel the need to, because I grabbed the tools from my house. I didn't bring everything I own with me; I just grab what I need whenever I need it. Anything I don't find myself needing the entire time I'm away from home, I'm hoping to just get rid of. I would like to live more of a minimalist lifestyle.
Earlier today: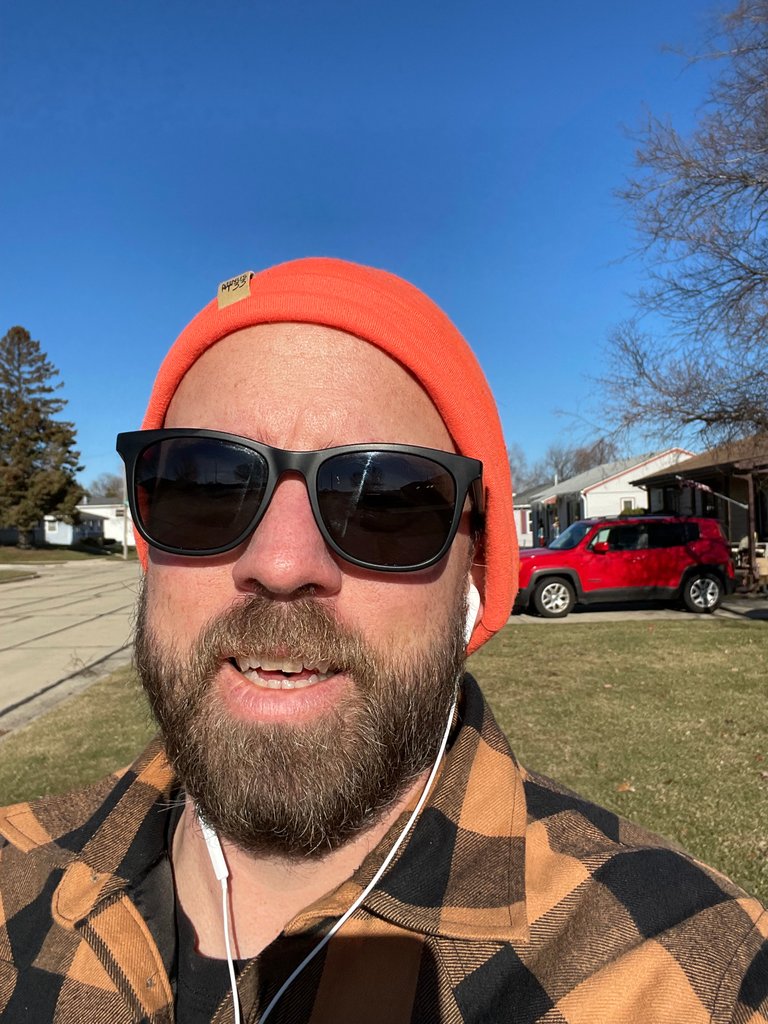 Later today:
It's unseasonably warm right now, so it was nice to get some walks in while we can. In Wisconsin, winter can be warm one day and then you might get a foot of snow the next day. It seems like it's unlikely we'll see much snow before Christmas, though. That's pretty rare for this part of the county. If the weather gets shitty, there is a treadmill and a stair climber in the basement here where I'm staying. I've been meaning to give those a try, but it's been so nice that it's been better to just get outside.
I'm excited to start a new job. I think it'll be nice to have something to do during the day. For a while… then I'll probably get sick of it, but I want to be able to live off of money that's already taxed for a while. I'm really not looking forward to seeing how much I have to pay in taxes next year, but I've been living off of airdrops and staking rewards for about 6 months now. I'm also excited to just re-invest those funds instead of using them to pay my bills. It'll get me to my goal faster.

This report was published via Actifit app (Android | iOS). Check out the original version here on actifit.io




12/12/2021

12152

---
---