I made a beautiful cycle path!!!
Read this post on TravelFeed.io for the best experience
---
Hello friends, yesterday my friend Maria persuaded me to join her on a 50-kilometre-long cycle path, which runs from the town of Bondeno along the Po river to the city of Ferrara.
I've been training for several weeks to do this, although I didn't think it would be this hot, so we left early in the morning to take advantage of the cooler weather.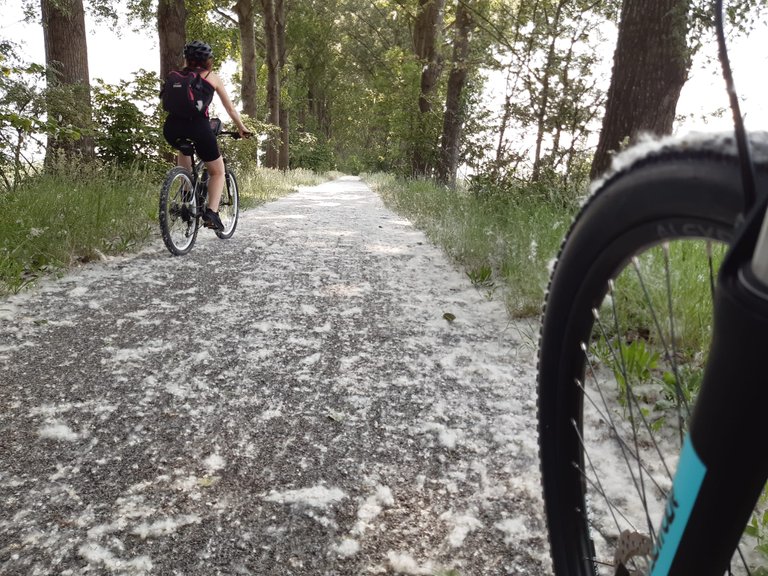 The roads were full of these things that throw out plants in this season, it is not nice to ride with this, also because it sticks to the bike and creates problems with the mountain bike gearbox.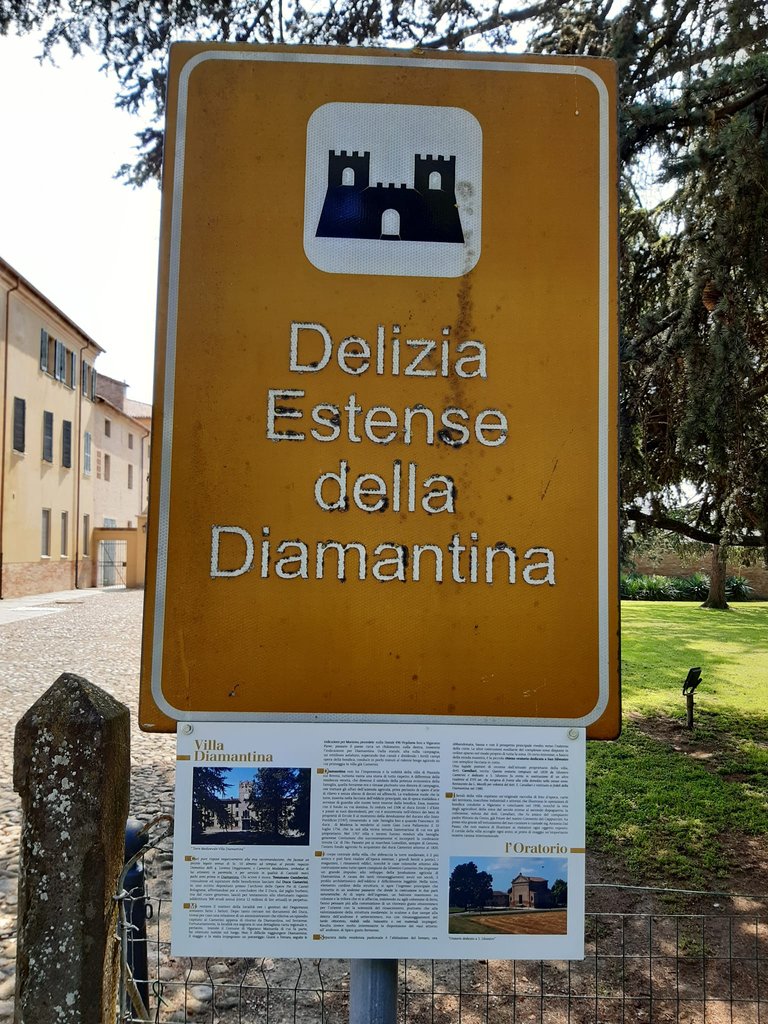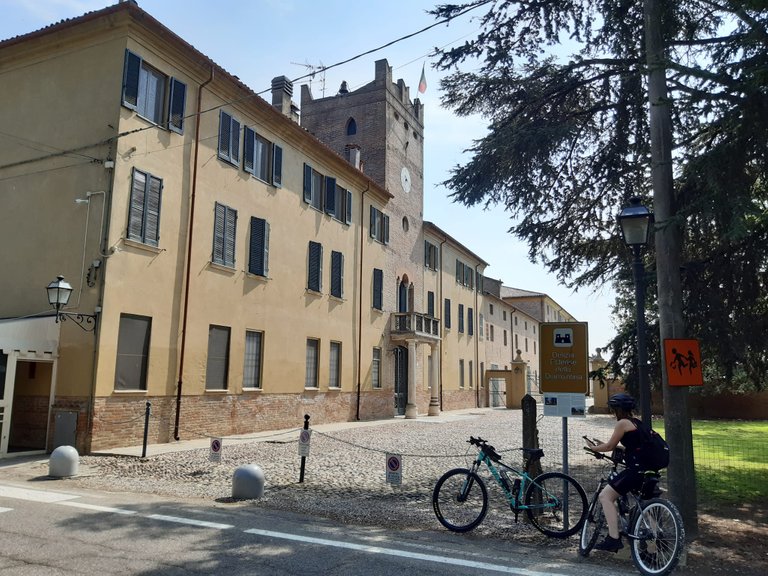 We stopped for a short break at this villa that I did not know, so I also found a gentleman who helped me adjust the pressure of my bike wheels, because they seemed deflated, instead they were just right.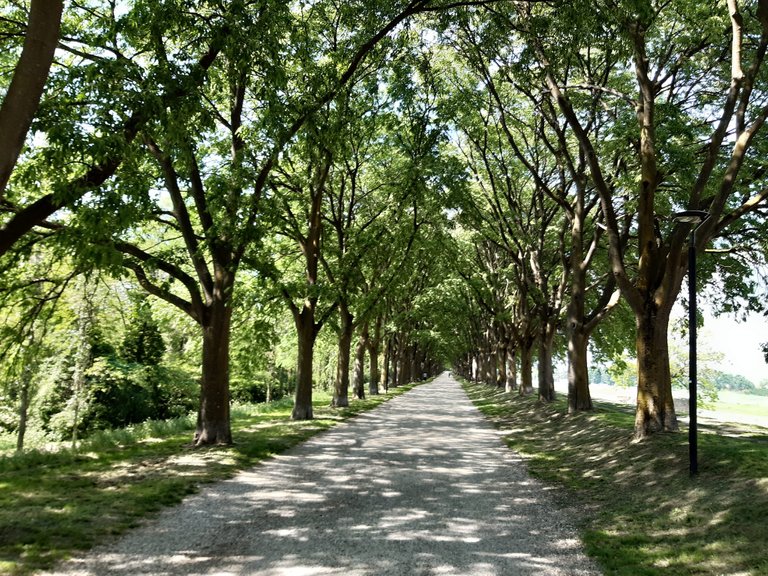 Fortunately some stretches of the Po embankment were shaded and it was fine, in fact it was almost cool.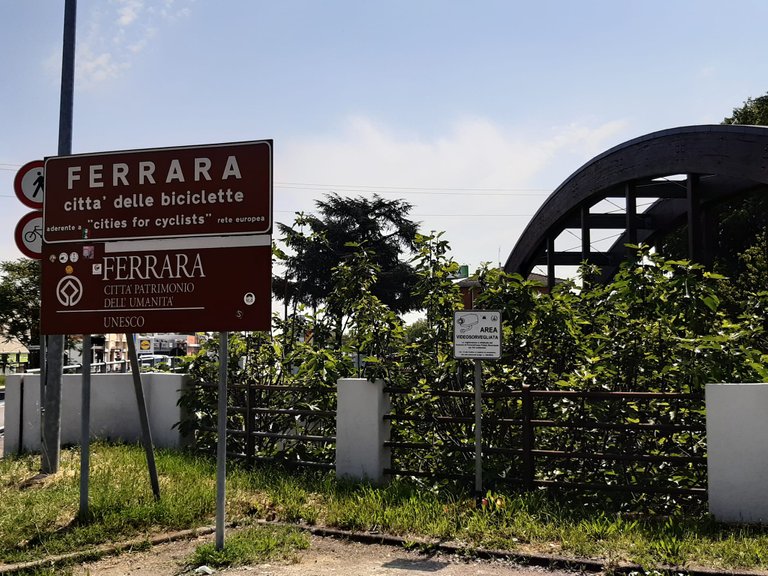 The photo you see above is the sign indicating that we had arrived in Ferrara, and you should know that it is the city of bicycles, because here in the historic centre no one uses cars, they only go by bike.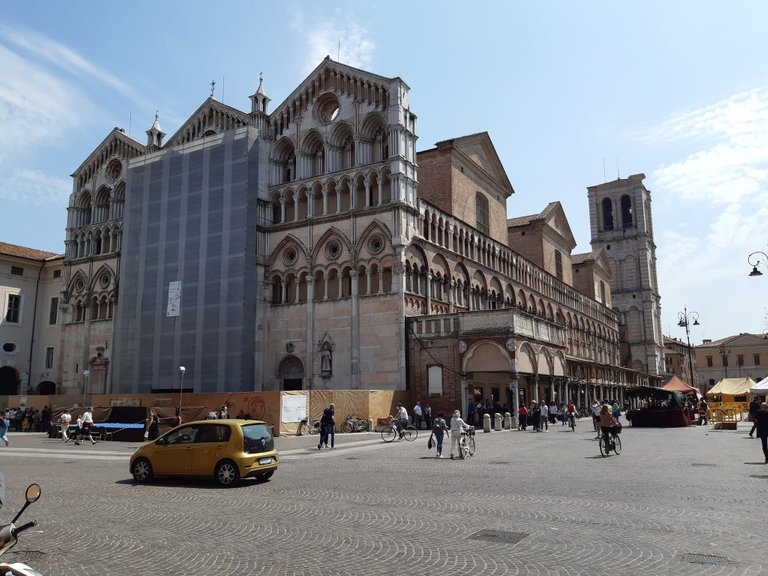 This is the cathedral of Ferrara, which unfortunately is under restoration and you can't see the beautiful façade it has, which is a shame, but maintenance needs to be done.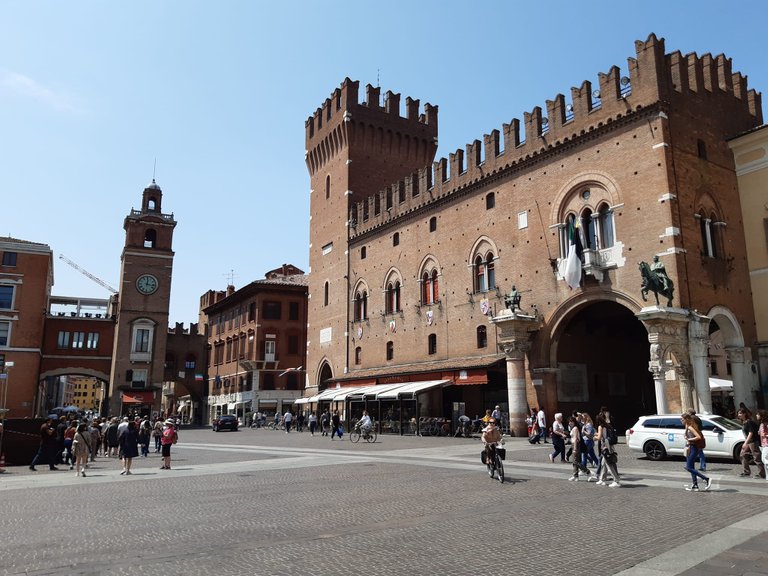 Always the historic centre of Ferrara, which is beautiful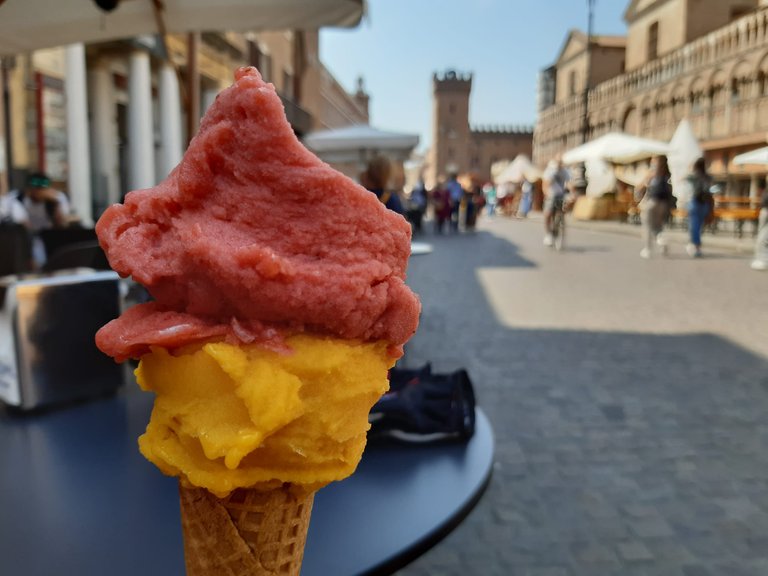 I also had a good ice cream, I needed to catch up on my calories, and then in this heat it fit in nicely.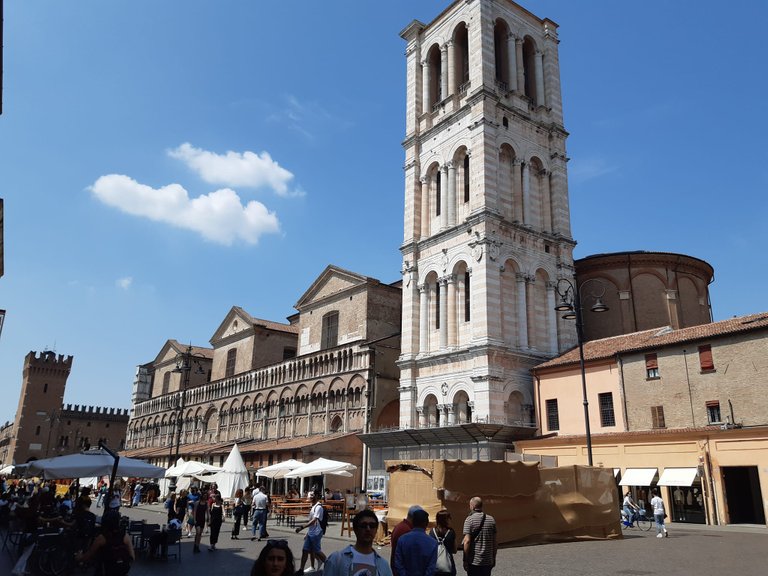 I was impressed by the mess in the square, so many people but also so many tourists.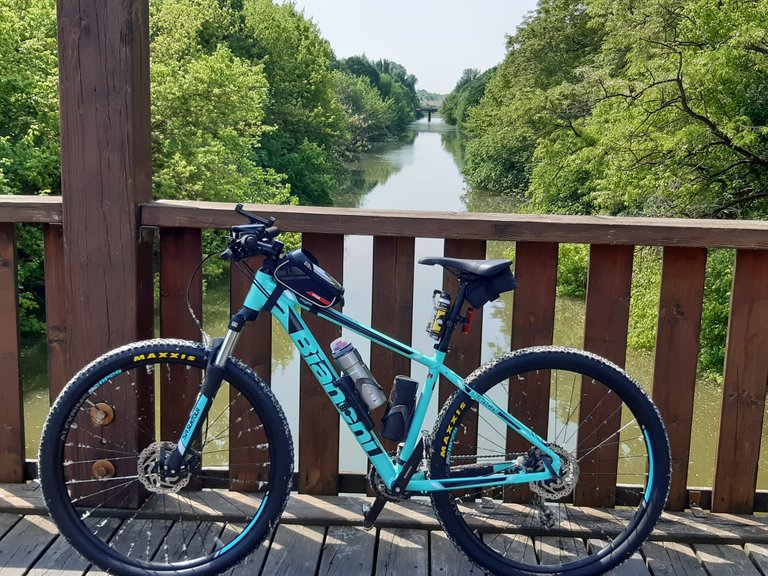 Eventually, after a rest, we got back on our bikes and headed back in the direction of Bondeno, to return home.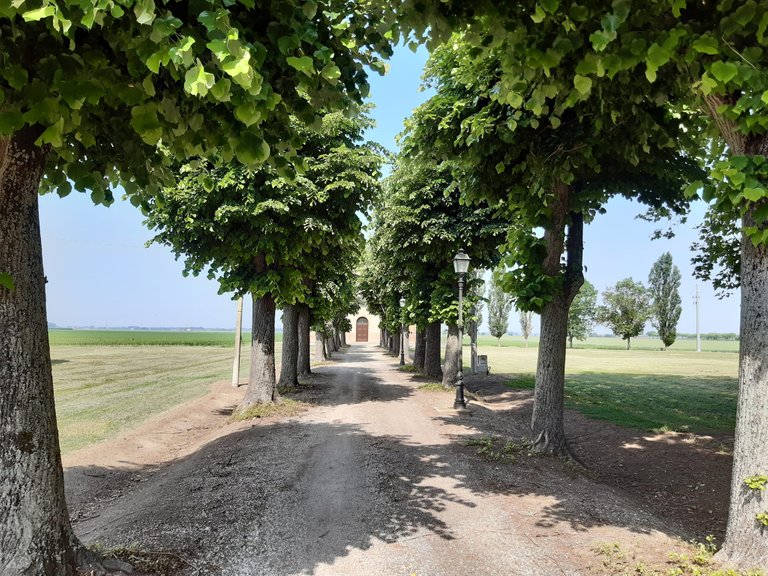 We still had about fifty kilometres to go before we got home, and a bad storm was coming, so we had to speed up.
I hope you enjoyed this virtual tour with me, below I leave you information on how to make this cycle path.
https://www.italybyevents.com/eventi/emilia-romagna/ciclabile-del-burana-ferrara/#:~:text=La%20ciclabile%20del%20Burana%20%C3%A8,Po%20e%20ritornare%20verso%20Ferrara.
---
View this post on TravelFeed for the best experience.
---
---