Glimpses of the Golden Era of football we grew up to!
Watching the El Classico last night in the Super Copa final was reminiscent of my school days. It was extremely satisfying, not merely because Barcelona beat their arch rival Real Madrid - it was the way they won. Barcelona was commanding, controlled the game from start to finish. Something we haven't seen in a very very long time since the golden era of Xavi-Iniesta-Busquets-Messi.
Busquets in the final days of his career was still an anchor. But the brightest bit was to watch Pedri and Gavi come of age. Everyone knows the talent of these two, no doubt. They have been hailed as the ones to be kickstarting the next golden generation of Barcelona and they have shown glimpses what they are capable of. But yesterday was free flowing football from Barcelona after what seems like an eternity. There was a sequence of play that has been circulating on the internet, a sequence of play from the 75th-77th minute where if you could just make yourself to not focus on the faces of the players and the names on the back of their jerseys - you are most certainly bound to mistake those on the field for Messi Xavi and Iniesta back in the Barcelona outfit!
The future looks bright and this may just be the trophy that the Xavi era needed to really propel Barcelona into the "winning mentality" from "glimpses of brilliance!" Barcelona stretched their lead at the top of the La Liga last matchday as Real madrid dropped 3 crucial points against Villareal - and their Super Copa win could not have come at a better time. These are the moments where Barcelona have faltered hard since the end of their golden era. Every time it seemed they were starting to get a stranglehold of the title race, they got caught up in the stranglehold themselves.
The Premier League at the same time was no short of giving us glimpses of it's own past too. Manchester United starting to find their groove under Eric Ten Hag and Arsenal are about to win the Premier League it seems. What is it, 2004 again!?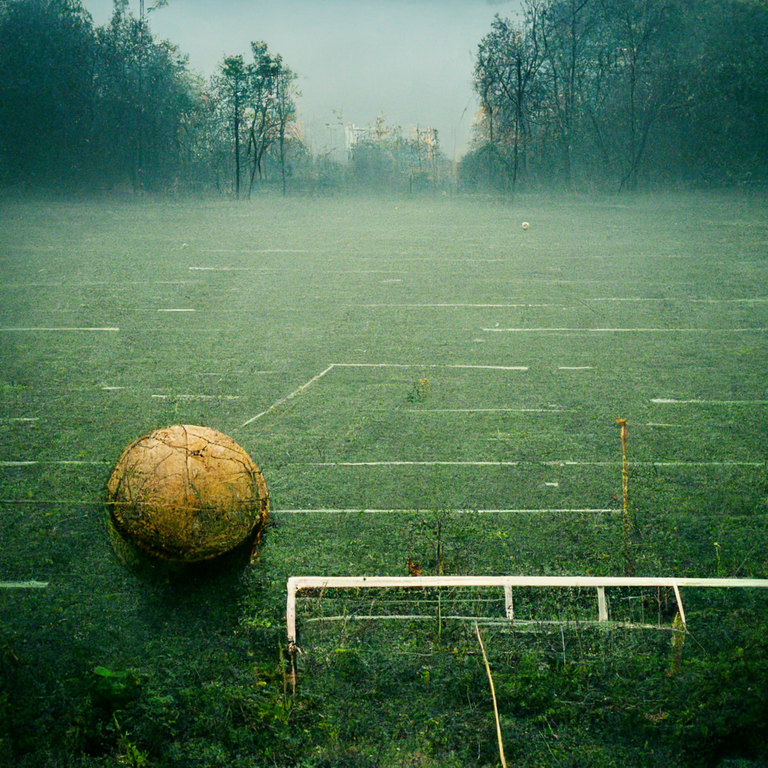 Image created using Midjourney AI
---
---