Qatar 2022 in a nutshell - Absolute Bonkers!
With all the round of 16 matches done and dusted and with the full tally of the quarter final clashes confirmed, it is safe to give my verdict on the Qatar World Cup 2022 so far. And my verdict is, it is very safe to say this has been the best and wildest World Cup since I was born!
The WC in Qatar has been a subject of controversial discussion for a long long time. Germany started their campaign protesting the fact that their free speech was being hampered, yet when one of their Own, a world cup winning hero in the Germany shirt - Mesut Ozil, spoke out about the injustice being done to Muslims in Uyghur his career was dusted to the ground. So much for free speech eh!
There are a few more examples of hypocrisy that have been circulating the internet for a while now. But I don't wan to turn this post into a political statement or anything. There is no denying the rules have been bent 360 degrees at Qatar, all I am saying is hypocrisy should also have its limit.
Anyways, as I was saying - The media of the West has portrayed the Qatar WC for all the wrong reasons. Without anyone noticing, this in fact turned out to be the most exciting world cup in the recent past.
No team managed to win all 3 group stage games for the first time since 1994. Only 3 teams out of 32 were un beaten at the end of the group stage and one of them was Morocco, a team no one would have even considered to make it out of their group. And they they go on to knock Spain out of the WC in the round of 16 - Absolute Bonkers!
To add to its glittering show of medals, most of the groups were decided on the last day of the respective groups' games. Only groups A and B were sort of straightforward.
Although Brazil and France secured their last 16 spot just after 2 matches, there was a very strong possibility both these blockbuster teams could end up not winning the group on the very last day.
From group E, Japan was not even expected to make it out of the group and yet, they fought on till the very last minutes and in the dying minutes of their clash against Spain, they knocked out Germany! At one point of group E's final match day, both Spain and Germany seemed to be getting knocked out! If that is not Absolutely bonkers. I don't know what is!
Oh, but actually I do!
Argentina was in group C and on the last match day there were so many permutations at play that all 4 teams had the chance to be either the group champion or the runner up! Again, absolute bonkers!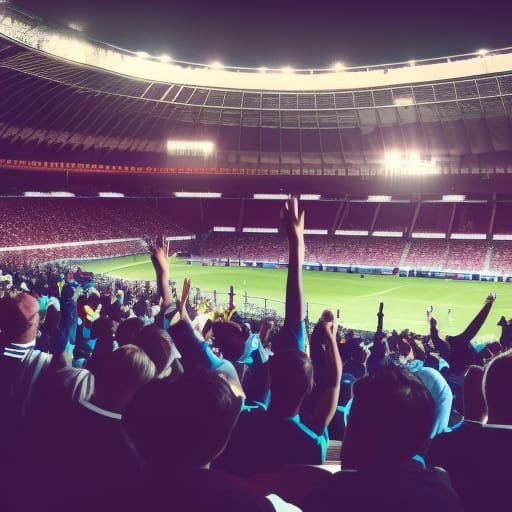 Image created using NightCafe AI
---
---