The heart is doing alright!
I think it is time we just accept the fact that Lionel Messi is not normal. There is something disturbingly wrong with him. I am not going to go as far as saying he is not human and all that melodramatic stuff, but he surely is not normal.
A few years ago I read an article from a spanish/argentine reporter which was made into a video on youtube - so technically I was watching the video and "listening" to the article. The essence of that video was "Lionel Messi was a dog, a very sick dog." Now it was not used in a derogatory manner, the opposite in fact. The author compared lionel messi's actions on the field to his on pet dog. The dog used to go crazy for a kitchen sponge - whenever he got hold of that sponge, it was the happiest creature on the planet..it had a look on its face like nothing else in the world matter and no one could take the sponge from him. It wanted the sponge more than anything in the world. The football is Lionel Messi's sponge!
The link to the video will be in the comment.
---
Two goals in the first half settled the nerves of the fans quite early, or did it LOL! After what happened against Australia and Netherlands, a 2 goal lead just didn't yet feel safe enough. But what I enjoyed most about the first two goals was, it was not really all about Lionel Messi. Alvarez won the penalty - there have been controversy surrounding that penalty, especially from the Brazil corner and I have spend a lot of energy explaining them with logic and actual fifa law book references, both on discord and believe it or not, facebook, and failed. So please, if you think it was not a penalty, you are entitled to your opinion. I do not think like there's any point in trying to explain with logic anymore. Being in the school debate team from grade 6, when logic fails to show reason is when I give up.
And the second goal was literally all Alvarez, a very maradonaesque goal if I may! It had a touch of fortune, but it once again showed Alvarez's poaching instincts - we saw his poaching instinct in the 2nd goal against Australia too. And that is what Argentina have been missing for a long time - a real poacher!
The 3rd goal of course was ALL Messi - what's most impressive about this is he did what he did against arguably the best defender of this world cup so far, Josko Gvardiol.
I feel a bit sad for Luka Modric, even if he is from the enemy camp! And no, I don't mean Croatia - he is also the midfield general of Real Madrid and even though I hate Real Madrid to my guts - there is no way you can reflect that hate on Luka Mdric. A true legend of the game. A pure gentleman - something we can't really associate with too many Real Madrid players (*coughs pepe, ramos) 😉
And it would be unfair if the coach Lionel Scaloni doesn't get enough praise. The only reason Argentina could provide such a controlled performance and never really looked bothered is because the coach was willing to go out of his comfort zone make changes to win the tactical battles in the midfield.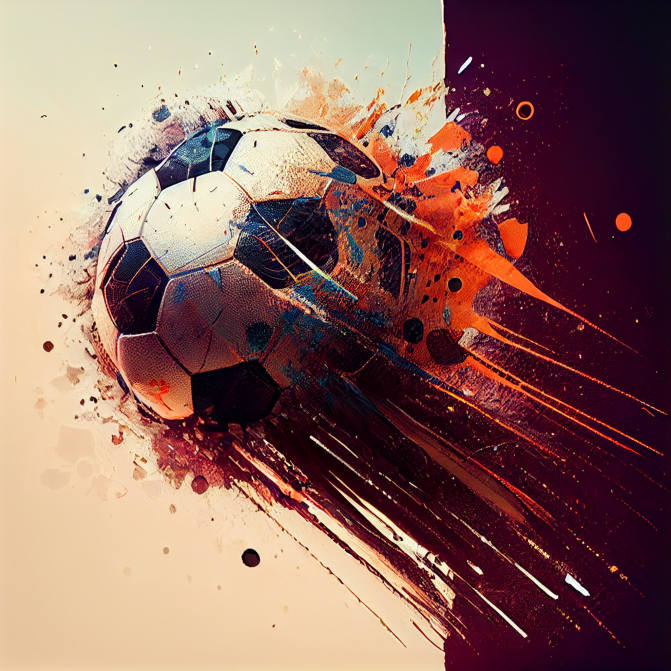 Image created using Midjourney AI
---
---