The magic of Miraz, and the tale of the Martinezes!
I didn't think during the world cup I'd ever be writing about cricket. And sure enough I had today's post entirely planned out centering Argentina's win last night over Australia. But boy did Bangladesh provide us with a thriller, in keeping with the FIFA World cup's theme, against India this evening! I don't remember when was the last time I got this excited watching a game of cricket. Take a bow Mehidy Hasan Miraz!
It seemed like a straightforward win for BD at first, but then miraculously, as always they found a way to make it so difficult for themselves that I was dejected to actually not watch the final few overs and was ready to head out for my chamber. But then my wife convinced me to see it through. And what a miss it would have been if I hadn't! Miraz is slowly turning out to be a real matchwinner for us now, and the best part is he is doing it consistently - impact player when the team needs it the most. He did it against Afghanistan earlier this year when it was almost certain BD was going to lose. He did it at New Zealand, and he did it again today! Fair Play to Mustafiz as well for holding his ground, not shaking as a tail-ender.
I was ruing the fact earlier why I only support teams that make easy shit difficult for themselves. Argentina did almost the same thing last night. With a magical goal from Messi, and another from pure poaching mentality from Julian Alvarez, Argentina seemed to be cruising easily to the Quarter Finals. And then they too, like all teams I support, made life unnecessarily difficult for themselves. Albeit, there was a stroke of luck for Australia's first goal - the final 20 odd minutes was nerve wrecking to watch as an Argentina fan. At 2-1, and Scaloni already taking Alvarez off for Lautaro Martinez, Argentina was in a real spot of bother.
It wouldn't have been such tense had Lautaro Martinez been at his usual best. But it seems at this world cup, the spirit of Lukaku and lord Higuain has possessed Lautaro - he missed 4 almost sitters - two of those were literally served to him on a played and he skied one, and hit the other straight at the keeper. While one Martinez was giving us Meme material for the rest of the month at one end, at the other end two more Martinezes were busy making two extremely decisive tackle and save respectively.
First, at the 82nd minute Lisandro Martinez made a very Javier Mascheranoesque tackle to keep the score 2-1. And at the dying seconds of the game Emiliano Martinez pulled off one of the biggest saves of the world cup to prevent Australia from equalizing. He really seems to be the missing piece to argentina's struggles for many many years - A proper, proper Goalkeeper! (...in a Jurgen Klopp voice)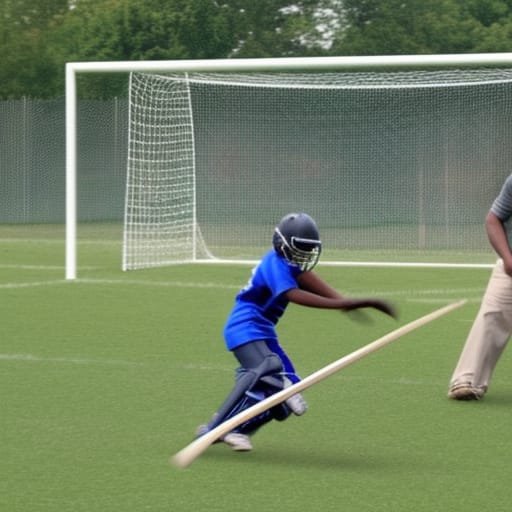 Image created using NightCafe AI
---
---