Written in the stars..?
Disclaimer before we begin, I do not endorse or believe in fortune/future telling or anything of the sort!
During the course of the Qatar 2022 world cup there were a lot of "predictions" being made on who is to win the world cup. I do not see them as predictions or prophecies, but merely coincidences that just elevated the romanticism surrounding football to different heights! Here are a few of my favorites among the many that surfaced over the course of the month.
1. Spain 2010
This was actually more of a consolation than anything that I came up with to keep myself hopeful after Argentina lost their first game against Saudi Arab! Even I didn't actually believe Argentina would actually emulate Spain going on to win the World Cup in 2010 after losing the first match. I was merely trying to protect my dignity as my wife broke into wild celebrations after the loss.
2. Again Spain, 2008
Well there was no world cup in 2008 you say. Yeah, but there was the little matter of the Euros which finally broke Spain's curse of winning an international trophy. And the immediate world cup that followed Spain went in as one of the Favorites and was upset in the first match. Eerily similar beginning to Argentina's campaign. The Copa America 2021 seemed to finally break Argentina's curse of not winning international trophies. They too go in as favorites and lose their first match unexpectedly.
3. Third Match, blessing in disguise for Messi?
1978 : Argentina misses penalty in their 3rd match. Argentina goes on to win the World cup.
1986 : Argentina misses penalty in their 3rd match. Argentina goes on to win the World cup.
2022 : Argentina misses penalty in their 3rd match. Argentina goes on to win the world cup!
This one was definitely my favorite!
4. The PSG Effect LOL!
2001, Ronaldinho joins PSG. 2002, Ronaldinho wins the WC.
2017, Mbappe joins PSG. 2018, Mbappe wins the WC
2021, Messi joins PSG. 2022, Messi wins the WC.
The other scenario here was Maradona leaves Barcelona, goes on to win the WC. Messi leaves Barcelona and goes on to win the WC! You just can not make these shit up!
5. The almost Miracle from Chelsea
Mata wore no. 10 at Chelsea. Spain and Mata wins the 2010 WC.
Schurrle wore no. 14 at Chelsea. Germany and Schurrle wins the 2014 WC.
Giroud wore no. 18 at Chelsea. France and Giroud Wins the WC.
Guess who wore no. 22 at Chelsea? Ziyech! And he had taken Morocco miraculously to the semi finals! This was circulating so hard on the internet, imagine the scenes!
I am sure I have missed a few more of the fun ones, but these were the ones that really struck me hard as I looked back on the world cup and the banters over social media!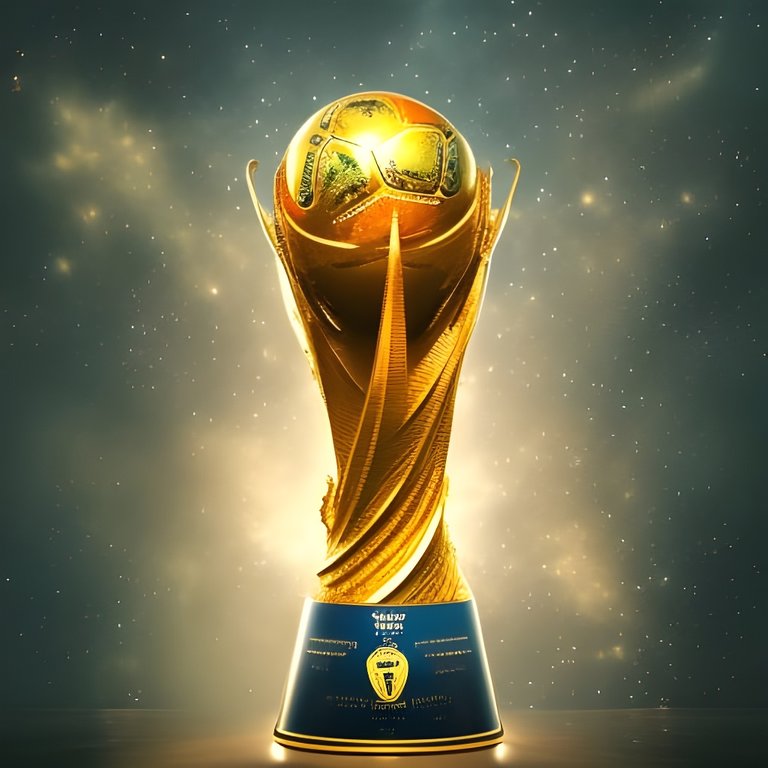 Image created using NightCafe AI
---
---