CASH FOR TRICKS || A monthly skateboarding best trick online contest [ EN, ES, PT]

Skate Hype and Skatehive present #cashfortricks, a monthly skateboarding online contest with 100$ worth of crypto in prizes.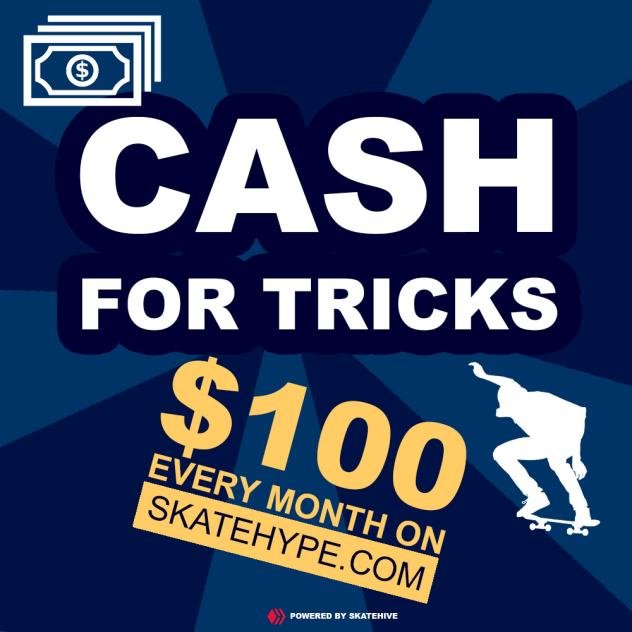 HOW TO PARTICIPATE
Once you're logged in to Skate Hype, upload the video of the trick, select #cashfortricks and fill in the form. That's it, you're now participating in the monthly #cashfortricks contest and have a chance of earning 100$ worth of crypto in prizes.
Wait, there's more
On top of the 100$ grand prize for best trick, all participants can earn crypto for their entry. That's why the contest is called #CashForTricks and not #BestTrick, everyone earns crypto for their entry as long as they have a Hive account and set Hive Connect on
---
RULES
No rules about the trick. Your choice.
The video of the trick must be ⚠️new and exclusive⚠️, videos shown on Instagram or any other video platforms will NOT be eligible towards prizes
Only first 100 uploaded tricks will be eligible towards the grand prize
Filmers can upload as many tricks as they want as long as they tag the skater (must be registered) and share 50% of post payments.
Winner will go to Hall of fame Cash for Tricks Playlist forever.
Skate Hype will pick the best entries and winner will be decided in the first week of next month via a community Poll on Skate Hype Platform. Votes of fake or empty accounts will be discounted.
PRIZES
Prize will be distributed after the winner selection poll from second week of next month.
Contest prize is 100 Hive Backed Dollars (worth 100$). Consider creating a Hive account and earn rewards for your every Skate Hype post.
DISCLAIMER
Skate at your own risk, the organizers of this contest are not responsible for your injuries or any violation of the law in your country. Skate safely and stay within the laws of your country.
The organizers are not responsible for an erroneous address supply or any other error resulting in a lost transfer of the prize fund.
In the event of a tie, the organizers may split the prize.
CashForTricks means cash for every trick but no-one can "guarantee" the amount of $$ you will earn for your trick. Skate Hype is powered by Hive, a network that allows content monetization in crypto and here is how your earnings are generated. Factors that can raise your earnings are post quality, engagement, posting time, luck and others. Skate Hype platform does not control any of this factors.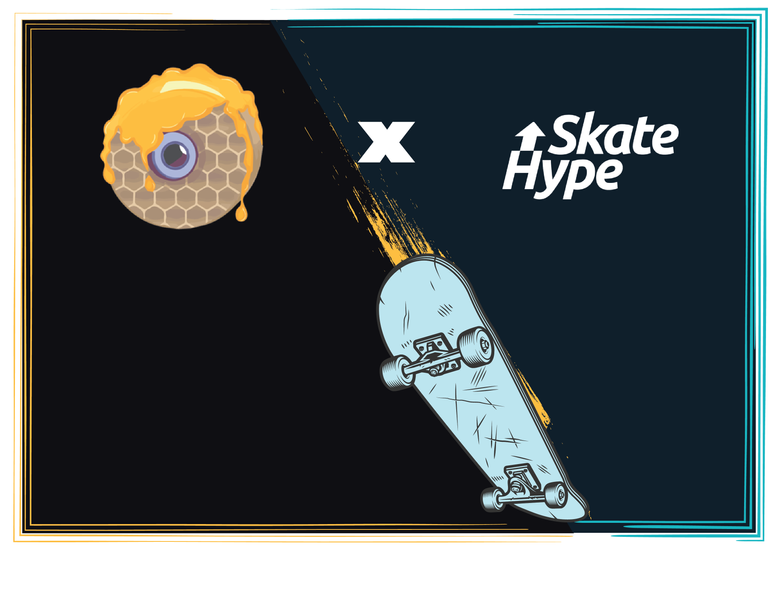 ---
---