"Crypto Skaters" Issue #10 featuring @transtorn0
Welcome to "Crypto Skaters" Issue #10 everyone.
"Crypto skaters" is a new skatehive.app exclusive series. Each week we're gonna interview one member of Skatehive community, ask a bunch of questions about skateboarding, life and their involvement with crypto and web3.
In this ussue we invited @transtorn0, skateboarder, film maker member of Skatehive since 2021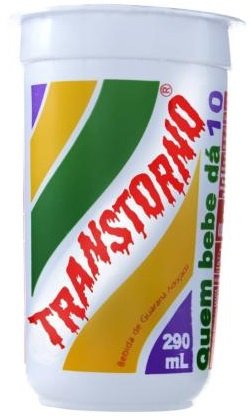 Hey @transtorn0 , welcome to "Cryptoskaters"
Hello friends Cryptoskaters, very proud to be part of this series! I introduce myself to everyone, I'm Carlos Jr "TRANSTORNO SKATEBOARD".
Can you tell us a few things about you?
Well, let's go! I was born in 1992, my relationship with skateboarding started when I was 10 years old. I'm Brazilian, Carioca from Baixada Fluminense, the birthplace of skateboarding in Latin America, here in this district there has been a skateboarding culture since 1976. But more precisely, I evolved in the extinct Skatepark of Olinda Nilópolis, also in Praça XV, those were the main ones. Nowadays I skate a lot at Carlos Nogueira Skatepark located in Nova Iguaçu.
What's you background with skateboarding?
Skateboarding in my life in words is psychotherapy, religion, expression, personality, art, feelings, compulsion, improvement.
Goofy or Regular? / Grinds or Slides?
I'm a goofy enthusiast! I was born with an aptitude for slides, and I've been warring against that comfort zone lately so I started to practice some grinds. My soul sweats slides tho!
Favourite Skater and video part?
In my opinion the best video part ever is Dustin Dollin in Baker 3!
How did you get involved with crypto and why?
Through my best friend @xvlad! I am filming and editing every day and Vlad introduced me to this "Matrix" world. I saw an absurd revolution in the proportion I absorbed information, today I feel like a human being with 20% of my brain developed. Every time I try to explain to people what I do, I see the disparity in convenience versus benefits that other networks offer their users compared to our type of encryption.
How did you find out about Skatehive?
I got to know SkateHive through vlad, I learned a lot with daryl and knowhow's videos. Boelter helped me a lot with doubts instantly, that's the cool thing about our community we help each other voluntarily!
Kickflips or Heelflips?
My style is all based on flips. I adapt almost every trick with a flip, and there are even maneuvers that I think are easier with a flip than without it.
In your opinion, how can Web3 change skateboarding?
Skateboarding has always had a reputation for being an outlet. And this label with the emergence of web3 for skateboarding, can subvert this old vision for a new source of real and democratic income reaching all levels of skaters, in addition to not being geographically trapped, the freedom generated is a great convenience. It's the 5th industrial revolution, after uberization, we are tokenization!
Any Web 3 communities you're part of and wanna mention other than Skatehive?
Yes, I'm the latest GNARS DAO supporter in network.
A previous platform I use to build my online portfolio is Odysee.
What should we expect from @transtorn0 this 2023?
I'm assembling a cast for a new short film, in the next projects I want to adapt psychedelics with acrobatics. Maybe I'll step out of the dry-cut comfort zone and start doing some bolder transitions.
Fine and more elaborate things is what I will bring in this year of the rabbit (Chinese calendar). In filming process I will be leaving some excerpts in teaser formats in addition to episodes of my day-to-day experience as a skateboarder, escape pilot, stylist designer, film maker and independent producer.
Any last words for those reading or anything you wanna mention?
I would like to thank the Hive for always encouraging me!
Living this Skateboard Brand journey is something constantly very delicate and raw. My journey has just begun! Let me be a shape on your wall!
(Unsupported https://odysee.com/$/embed/@tsb:4/tsb-destroy:c?r=B3nsbJjfHtH5XCC2B74BRkSFpfV4DBdp)
---
Thank you all for checking out this week's "Crypto Skaters" and big ups to @transtorn0 for doing this interview! Awesome times!
SKATEHIVE4LIFE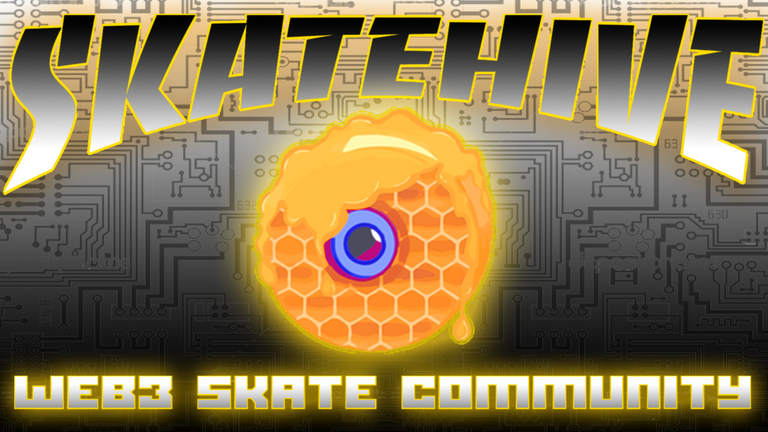 Support Skatehive by
---
Find Skatehive On
... and don't forget to join the Skatehive Discord if you need help understanding more about Skatehive as well as to connect with the community. It' a fun place!

---
---