Skatehive Weekly #1
What's up Skatehive fam?
"Skatehive Weekly" will serve as a weekly newsletter and will cover everything that happened the past 7 days in our community.
A new digital issue will be published every Monday so keep an eye in our blog and don't forget to leave a comment and a follow if you enjoyed it.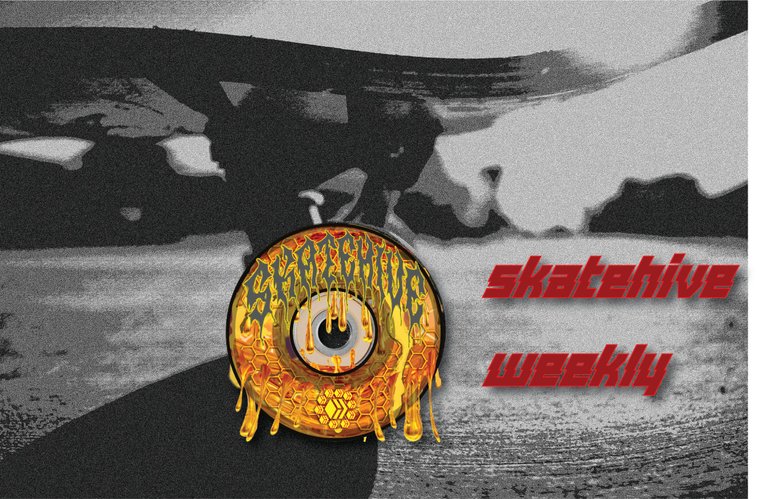 ---
Building Updates 🔨
Skatehive Community has launched their own skateboarding-only social media platform Skatehive.app. Skatehive.app is not controlled by a company so no data tracking, it's a community owned social media cause rewards are distributed to the community by the community and anyone can monetize their content regardless their level of skill on a skateboard.
You can log in to Skatehive.app using your Hive account, post skate content, engage with skaters from all over the globe and get rewarded with Hive tokens.
Keep in mind that this is the very first version of our platform so expect many updates in the near future. If you have any questions or suggestions feel free to contact us at the comment section bellow or in Skatehive Discord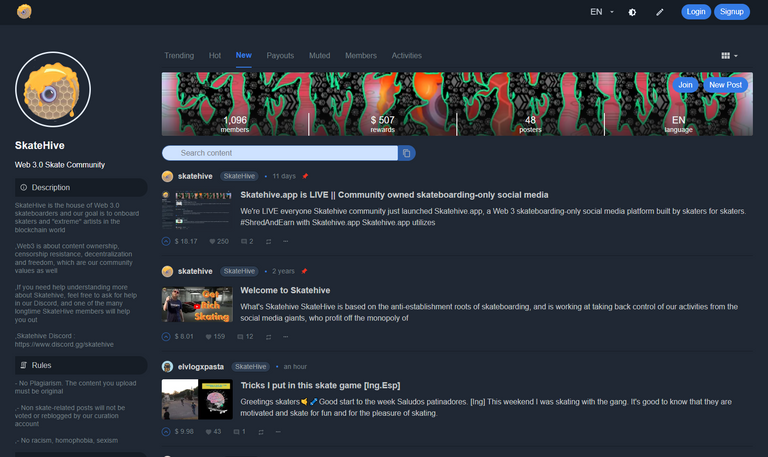 Quest For Stoken Developments
About Quest for Stoken
Quest for Stoken (or QFS) is a retro-style skateboarding game developed by Skatehive community members @web-gnar and @gnarip12345.
Taking place in an imaginary world full of art, history and featuring enemies and cities from different civilizations, QFS is a game you must play.
Play QFS : https://stoken.quest/
Updates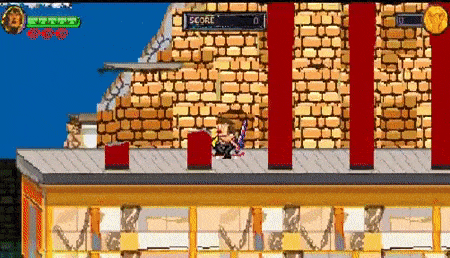 Lighting Bolt trap created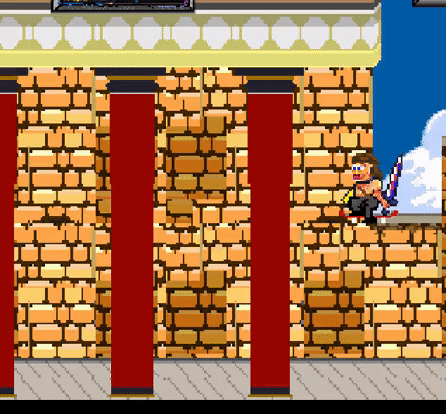 ...and more
You can read the full development update by Web-gnar and Gnarip12345 here
---
Community Updates
Skatehive.app x Hiveposh
You can now register on https://hiveposh.com/ with your twitter or reddit account, share your Skatehive.app post links on Twitter or Reddit using the hashtags #Hive and #posh and earn $POSH tokens 💵💵💵
POSH Tokens are tradeable on Hive-Engine exchange.
Big ups to our partners @OCD for adding Skatehive.app to POSH and supporting Skatehive with curation all these years.

Skatehive Rewards in 2022
More than 15,000 HBD were generated and distributed in content creators, curators and people who engaged in Skatehive posts in 2022. #ShredandEarn at it's finest!
Check out more details in the screenshot bellow.
Month (1)=January 2022 , HBD=$1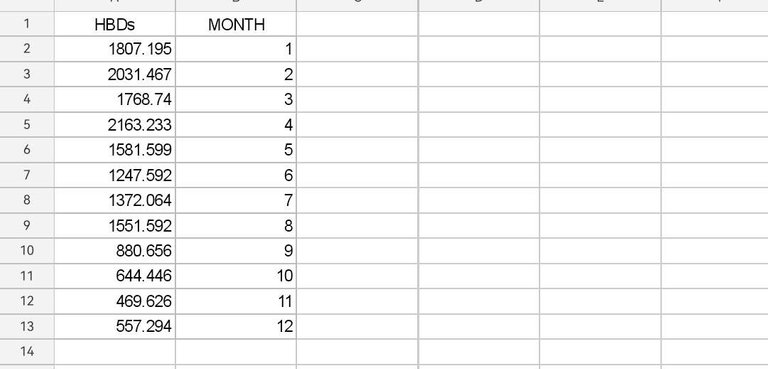 Special thanks to @enrique89 for providing us with those stats!
"GetStoken" Contest
Skatehive team is working on a new contest for the skateboarding community.
6 rounds
1 winner every round
More than 300 Hive in prizes
Exclusively on Skatehive.app
That's a little tease hehehe! More info will be available soon...
Weekly Stats
Subscribers : 1096
Active users : 48
Interactions (comments/replies) : 304
Weekly Pending Rewards : $507

"The Weekly Stoken" #32
A new issue of "The Weekly Stoken" is online featuring some of the best posts and most active community members of the week.
Read here : The Weekly Stoken #32
Wanna get featured? Post quality content and engage with the community, that's all it takes! Let's get busy yo!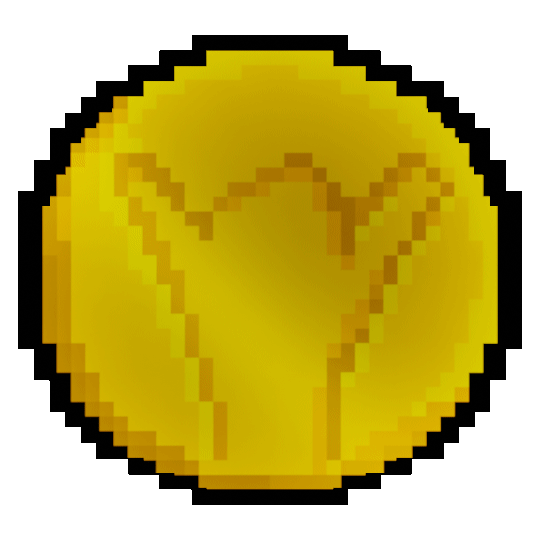 ---
Every week we'll be tipping 5 Hive to the most active community member. What we're looking for is engagement, post quality and awesomeness!
This time @homelesscrewmx is taking the 5 Hive "home" after a solid week of shredding and activity in Skatehive.app.
Congrats G, we just tipped 5 Hive at your latest post

---
That's it for this "Skatehive Weekly" Issue everyone. We hope you enjoyed it and don't forget to tune in our Skatehive.app blog next Monday for the next one!
Wanna support the skateboarding scene on Hive?
Here are a few things you can do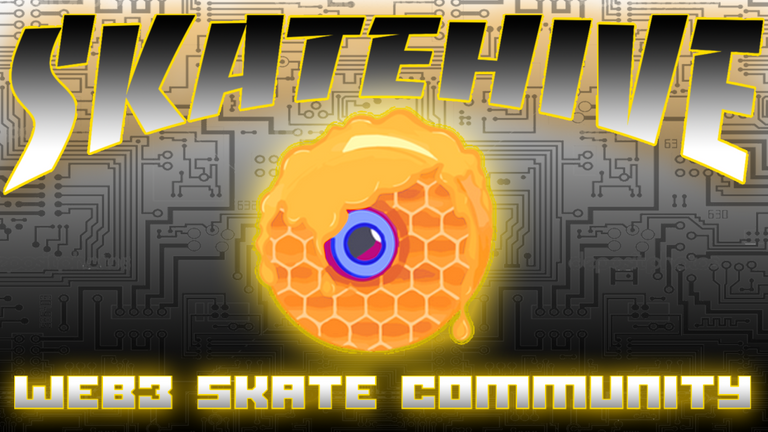 Join Skatehive Discord and connect with the community 👇

Find Skatehive On
---
---