Skatehive x LeoFinance - 25k $LEO Tokens delegation to curate in LeoThreads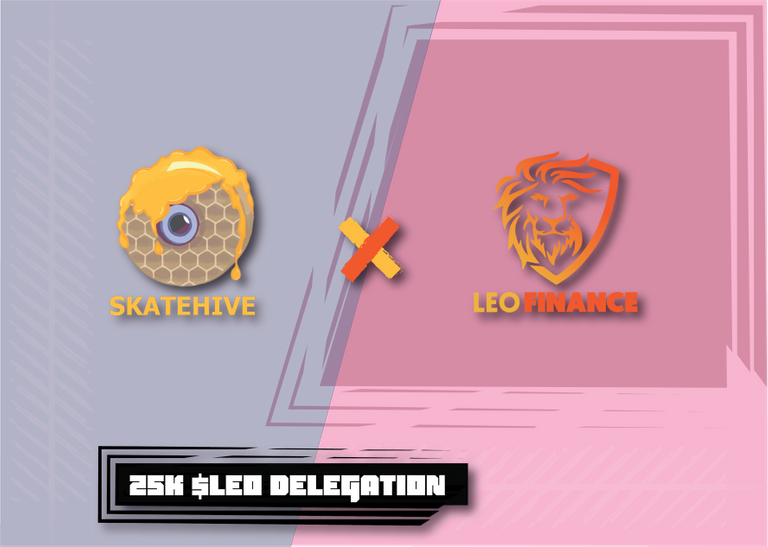 Thumbnail by @illusivelf
LeoFinance recently launched the Alpha version of LeoThreads, a decentralized micro-blogging platform built upon Hive blockchain and invited Skatehive fam to bring in some action!
25k $LEO Delegation
LeoFinance team delegated 25K LEO Tokens to Skatehive so we can curate short-form content in LeoThreads. Through this partnership LeoFinance team aims to onboard new users to LeoThreads and crypto skaters can earn one more token for socializing! Win-Win situation!
How to use LeoThreads
Just like every other Hive connected website you can log in to LeoThreads with your Hive account using Hive Keychain. Once you're logged in click on "THREAD", post your short-form content and get rewarded.
You can use markdown, upload pictures, share links and pretty much do anything you do in platforms like Twitter! LeoThreads has a 240 characters limitation so keep your posts short and on point or... create a thread!
LeoThreads tutorial by @katerinaramm : Let's Dive Deep in #LEOThreads! What & How to Post?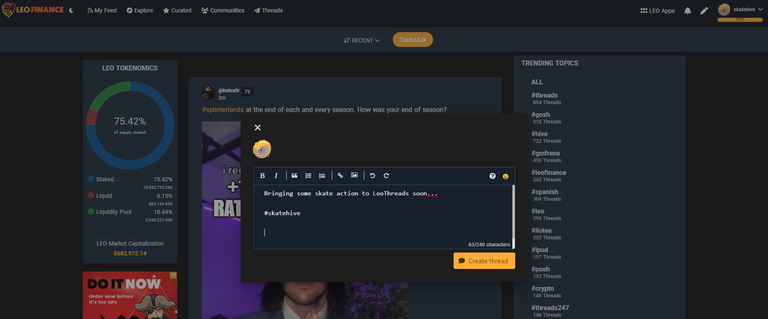 How to get curated by Skatehive
We will curate all LeoThreads using the tag #skatehive.
Did you post a new video in Skatehive.app? Share your post link to LeoThreads, use the tag #skatehive and earn $LEO Tokens!

Did you shoot a cool skate photo? Post it in LeoThreads

Did you just watched a dope skate video and wanna talk about it? Share your thoughts in LeoThreads.
We will also curate comments bellow every thread tagged with #skatehive, we at Skatehive love engagement hehe!
Post example by @knowhow92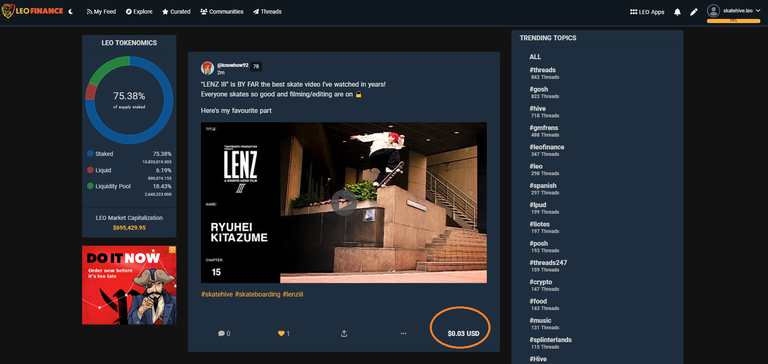 We wanna say a big thank you to LeoFinance team for this amazing delegation and we're sure Skatehive homies will bring lots of action to the platform.
If you have any questions shoot them at the comments section bellow and as always...
SKATEHIVE4LIFE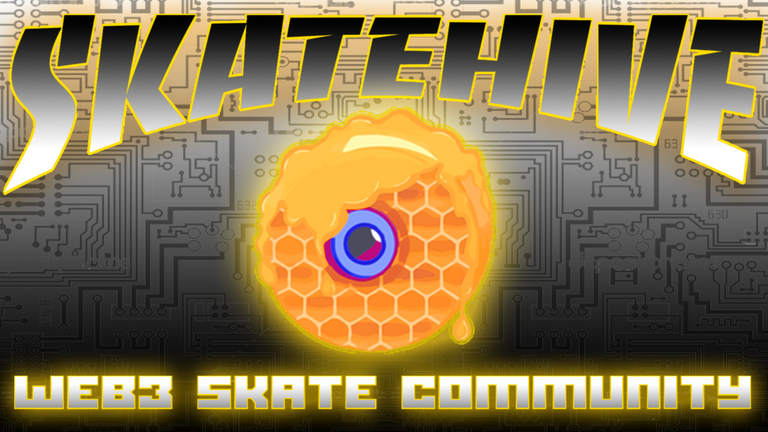 Support Skatehive by
---
Find Skatehive On
... and don't forget to join the Skatehive Discord if you need help understanding more about Skatehive as well as to connect with the community. It' a fun place!

---
---