Skatehive.app is LIVE || Community owned skateboarding-only social media

We're LIVE everyone
Skatehive community just launched Skatehive.app, a Web 3 skateboarding-only social media platform built by skaters for skaters.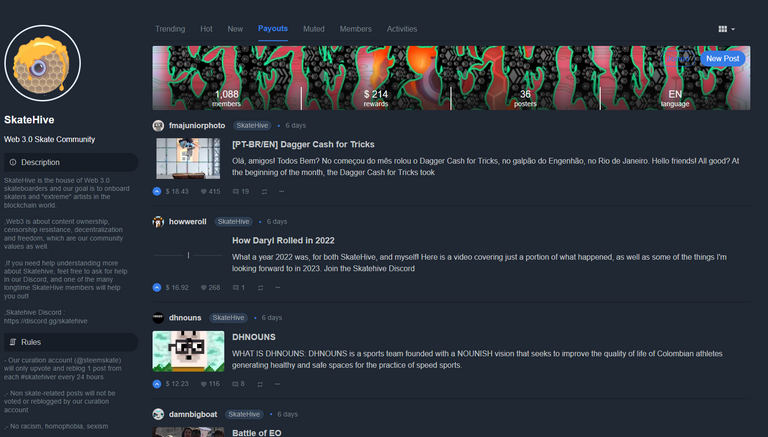 ---
Skatehive.app utilizes Hive blockchain for content sharing. What makes Hive unique is that you are in control of your content, no one can delete it (thanks blockchain) and you can monetize your content from the first minute its online!
In order to post skate content to Skatehive.app you'll need a Hive account.
If you're having trouble creating an account you can always join the Skatehive Discord and request a Hive account at the #request-account channel.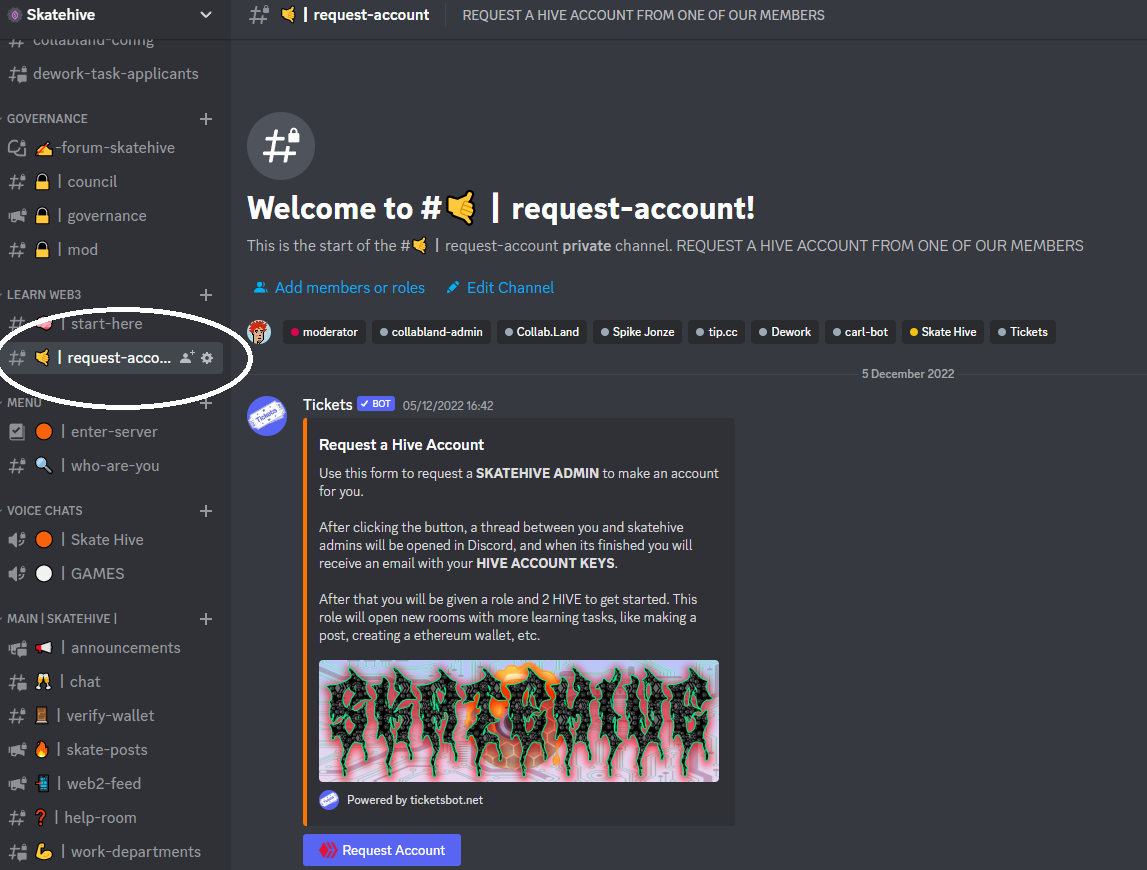 After you create your Hive account go to https://skatehive.app, log in with your Hive account username and "posting key", click on the pencil icon at the top right corner of your screen, post your content and get rewarded!
Posting content on skatehive.app earns you Hive tokens. You can either exchange those tokens for your local currency or keep it in your wallet so you can support other skateboarders.
https://images.ecency.com/p/NTy4GV6ooFRmaCXZ8UYgPhoud1kjiNX8QokLEZtbBKLuLWQ9yt7K3o4MSCKUEkYuiy2aHuJygEMU5GG5A4Ksm5ZmrnXsighbN5MWFfCdLi6XG3cBKF8quk1B7vj8tE36iGDGHaBk8oCU7jwgg3YDGSJkeQrNR4eqHjPuwS9c.webp?format=webp&mode=fit
---
Where do rewards come from
Post rewards come in the form of Hive tokens, which are regularly minted at a steady rate of disinflation, and put into a reward pool. When users vote on posts with their staked Hive, called Hive Power, they are voting on who gets what portion of the new Hive from the reward pool.
Authors keep 50% of post payments and curators split the other 50%. Users on Skatehive.app can monetize their content for 7 days after publishing and posts pay out in their wallets in the form of Hive and HBD (Hive Backed Dollar).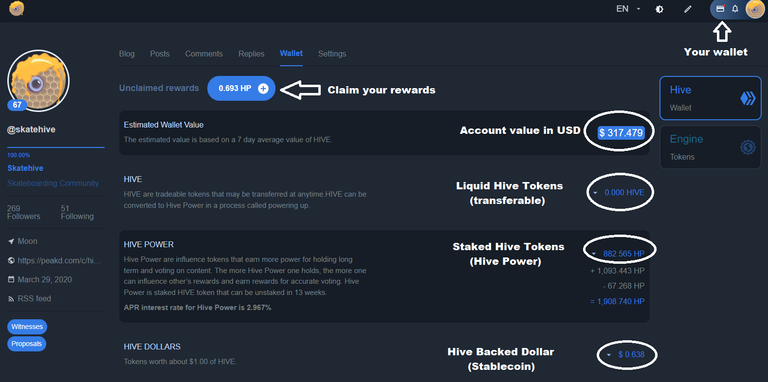 ---
Skatehive.app is not controlled by a company so no data tracking, it's a community owned social media cause rewards are distributed by the community to the community and anyone can monetize their content regardless their level of skill on a skateboard.
If you wanna support content creators even more you can buy Hive tokens, transfer them to your Hive wallet, power them up (stake) and support your favourite content creators with your votes while earning curation rewards at the same time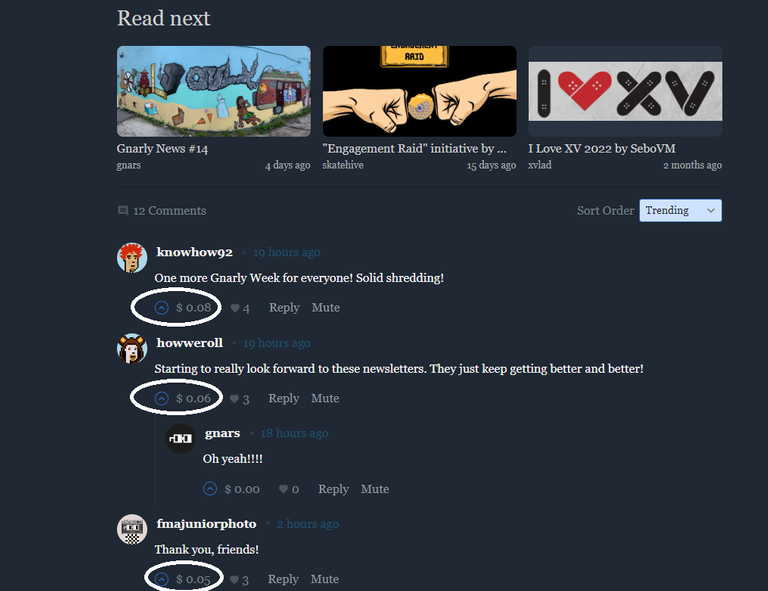 ---
Let's Take Back Control Of Skateboarding
We are the "products" in centralized social media. Big internet platforms like Instagram, Youtube and Facebook might be "free" to use but they are making millions from selling our data and content.
Have you ever watched The Great Hack or Social Dilemma?
We are not "their" tools and money-making machines
Skatehive.app doesn't collect our data, allow us to own your online identity thanks to it's decentralized nature and we get rewarded for it.
In other words, Skatehive.app is our tool instead of us being the tools in centralized social media (Instagram, Youtube and Facebook).
---
Support Skatehive
You can support Skatehive by
---
Find Skatehive On
... and don't forget to join the Skatehive Discord if you need help understanding more about Skatehive and Skatehive.app as well as to connect with the community. It' a fun place hehe!

---
---