Formula 1 | 2023 Saudi Arabian Grand Prix - Qualifying - Personal Thoughts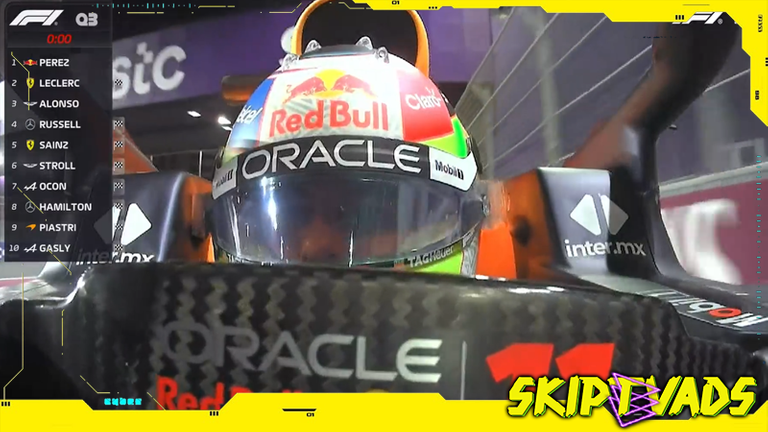 Source
Sergio "Checo" Perez qualify first for Formula 1 Saudi Arabian Grand Prix, both Max and Sergio seem unbeatable but unfortunately Max had problems with his rear drive shaft and couldnt finish session two of qualifying and will start number 15 on this race.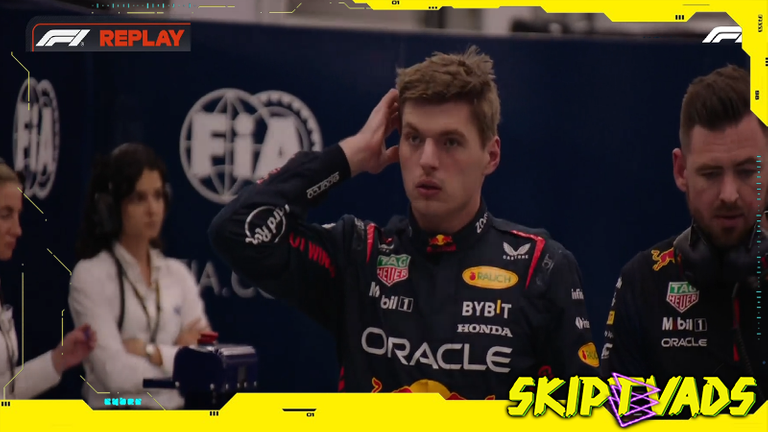 Source
Max mechanical problems is not great, I would never celebrate a drivers mechanical problems and I would never doubt Red Bull can do it because its F1 and absolutely anything can happen where Max is way at the back and a few safety cars he is closer to the front, its Max a driver that actually capitalize on this type of situations although it gives a better taste to the championship since now we have Fernando Alonso and Sergio Perez on the front row, two driver who can give Max a run for his money.
Max did a great job during the entire weekend and as a fan of the sport I would love to see him back on track, most likely they will have to replace the transmission, each team are aloud to change four during the year so no penalties yet for parts replacement and if you remember Max is the a great driver that can start 10th, do a 360 LITERALLY and still win the race on a perfect race day for him so I wouldnt count him of of the podium yet.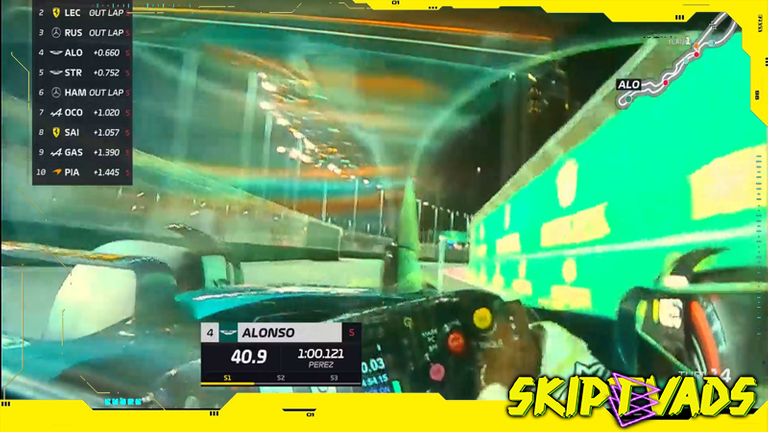 Source
Aston Martin qualify third with Fernando Alonso and Lance Stroll sixth place, both positions where unthinkable last year, I believe that Fernando as part of the program is putting part of his knowledge and experience on Lance, after all the owner of the team is Lance father and if they are treating Alonso well then why not.
Its totally astonishing how a team can take a 360 degree turn after their entire record on Forumula 1, there is definitely no cheating here just well played chess game. Its been said that Aston Martin hired 120 personal that was part of Red Bull F1 team that they let them go including part of Red Bull Ex aerodynamics team, this is how Aston Martin along with Mercedes part have got into the higher mid part of the Grid.
Lewis Hamilton kept saying, they have 50% of own car so lets develop since Aston Martin byes engine, transmission and rear suspension of Mercedes but what makes the difference is the chassis, a concept well develop on top of Red Bull Design, not exactly the same as it has been proven but very close in some aspect, for anyone who do not understand this might consider its a very similar car but its not.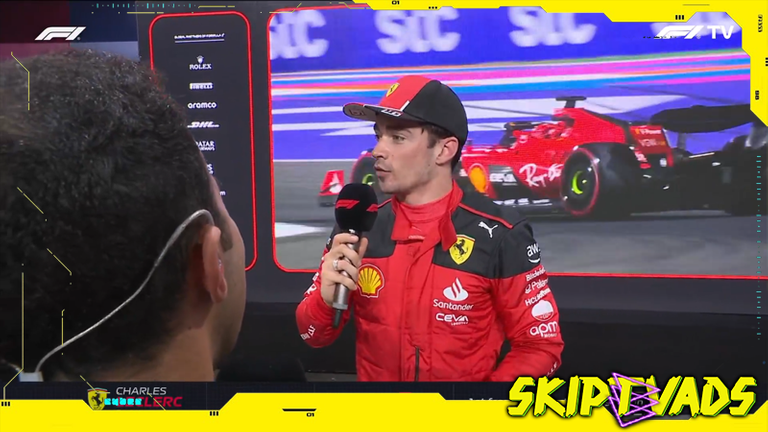 Source
In my opinion during the weekend Ferrari was looking for reliability, their cars prove to be bombs that can trigger at any moment since last season, during FP1, FP2 and FP3 they were not close to pace and today I think they unleash part of their performance, last year they had the fastest car but tire degradation is still a HEAVY problem, all caps as Carlos couldn't defend Alonso on Bahrain because it was either defend or finish the race, they finish with Leclerc third but will start 10 after penalty for changing parts on his car after some damage on Bahrain.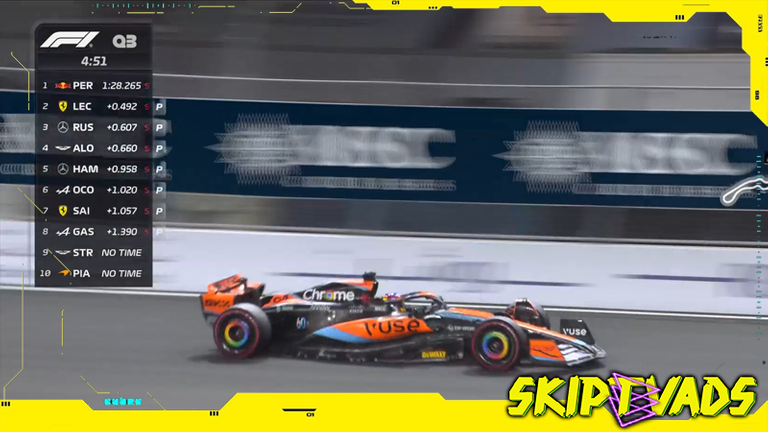 Source
Keep an eye on this man, Oscar Piastri, he could start to become the nightmare for some in the middle of the field, Land had to retire the car after some mechanical problems but it looks like Mclaren is getting their car on point and start to be competitive, I'm not expecting for Piastri to win podiums but be on the top 10 is good news. I have to be hones and come clean, I hate Alpine management as they talk too much sht and gave too much crap to Alonso. Alpine for the most part has been on the top 10, higher or lower part as it was Renault in the past but for the most part their management SUX and that's the reason drivers like Richardo and Piastri abandon them.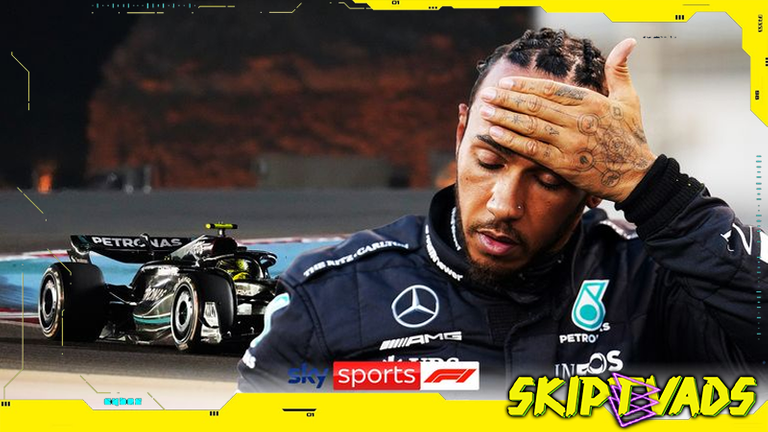 Source
F1 is a sport where its everything about the driver, perfect example is Fernando Alonso, he had all the intention to develop Alpine but they choose Occon and that make their team suck, he moves to Aston Martin, develop the car with the team and all of the sudden he is third and Lance is top 10, its the second race of the year, anyone that though its a lucky shot its not anymore. I knew it and I post about it, Aston Martin would be fast with Alonso, Alonso has all the money Mr. Stroll is pulling into the team.
Next year we wont have that much wind tunnel time
That was Alonso words after Bahrain practice and its true, if they are more reliable than Red Bull, Aston Martin could give Red Bull a run for their money.
Its the same case with Hamilton, a SEVEN TIME DRIVER WORLD CHAMPION and still Mercedes not listening to his advice, last week he broke silence and said it, until this week he had to back peddle a bit because of PR and bullshit but its the truth, yes Rusell outperform him last year and brings ""money"" to the team wining races but who brought MONEY BIG MONEY to the team past 7 years, Hamilton must have some insight for the car development that can put them the front of the grid.
If you read this post Im not against any team, a long time ago I learn that when it comes to be a fan of a sport, the best thing that can happen is competition, not been a fan of legacy, Im no fan of any team, Im a fan of the sport, all teams have an agenda and are corrupt to its core, in F1 is all about the driver.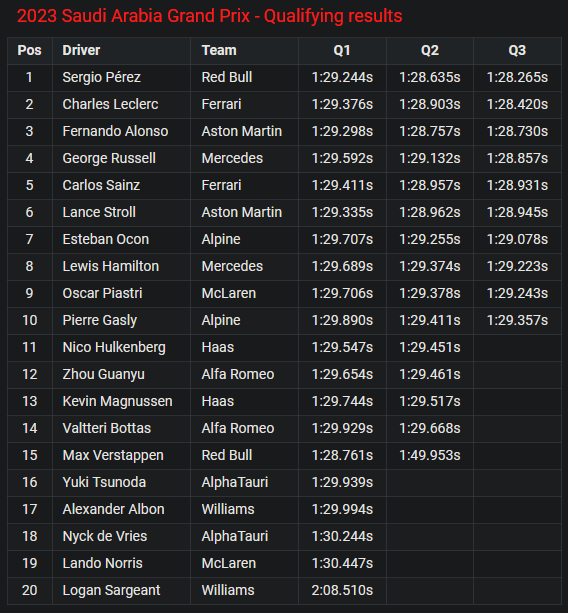 ---
---