Real Madrid vs Barcelona - Copa del Rey Semifinal - First Leg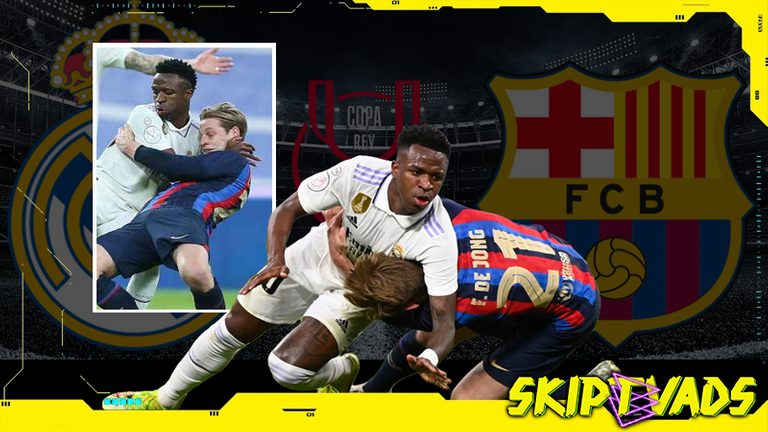 Yesterday Real Madrid fail to win a game were they had many things on their favor but Copa del Rey is not over. Barcelona had few important players that were not present on this game like Lewandowski, Dembele and Pedri. This game was also at Real Madrid home at Santiago Bernabeu there for many things were in favor of Real Madrid.
I DONT THINK BARCELONA WAS EXPECTING TO WIN THIS GAME, I DIDNT!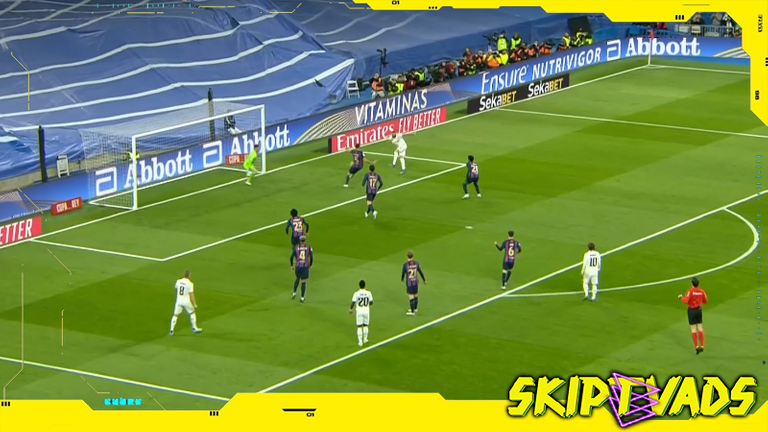 Real Madrid was putting the pressure on the first half, right at minute 11:45 Benzema scores but he was offside. In my opinion this game was great, I hear many online saying its a one of their worst game, that neither of the two teams perform and in my opinion thats not true, most people including those commentators online, that just because its Real Madrid or Barcelona the game has to be superb, if not the its the worst game, we are talking about two of the biggest futbol club in the world, when those two clash anything can happen, the game was constantly active, Barcelona didnt have to keep passing the ball as they usually do, the entire game Real Madrid had the ball and Barcelona was defending and playing the counter.
Barcelona comes from two lost games that got them out of Europa League and lost a game in La Liga so it was the perfect opportunity for Real Madrid to put his foot down and say its over now its my time but they couldnt, 64% possession of the ball vs 36% but had zero clear shots to score, many are saying how is that possible its the worst but thats futbol, Real Madrid was not playing with the last team in La Liga, it was playing with a Barcelona team that was very resourceful during the game.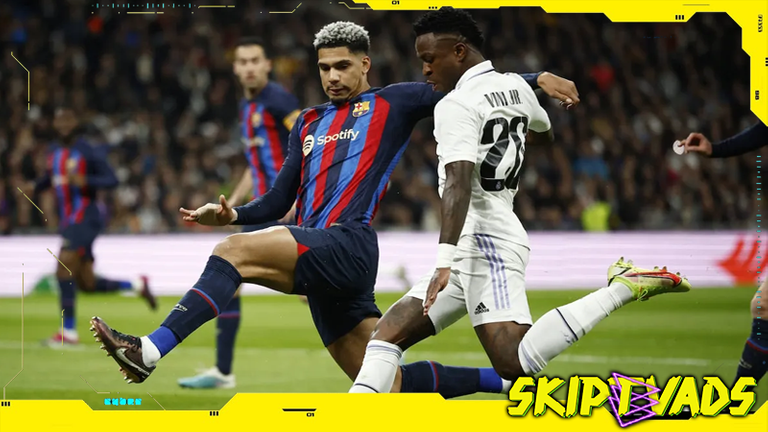 One of the key men on this game was Araujo covering Vini Jr with Kunde, Vini started loosing his mind and this is something that is not working for Real Madrid, very lately Vini let other players easily get inside his head and then he starts arguing with players and the referee.
I put up this thread while I was watching the match replay

Source
I like Vini as a player, love to see him play with Paketa and Neymar when playing for Brazil, but he is very childish, every time he let other players get into his head he doesnt perform at all, he is not behaving like a great player, like Benzema, Messi, Christiano you dont see this player arguing constantly with the referee like Vini does, the problem is not arguing but then he doesnt perform at all. On the De John fight (cover image) both should be given a yellow card or even red, there was no need from any of the two sides get to that extreme.
Look at this image, Benzema comes to talk to the referee, he might be angry but he never acts like Vini does.
Is Vini a boxer, wrestler or is hi a top level futbol player? I hope he performs during Champions League games because if Barcelona wins Copa del Rey and La Liga what else is left for Real Madrid, Im not saying they already won this tittles, in sports nothing is over until its over. Vini needs to stop this and show up when he is needed the most in the game.
Goal of the game: Kessie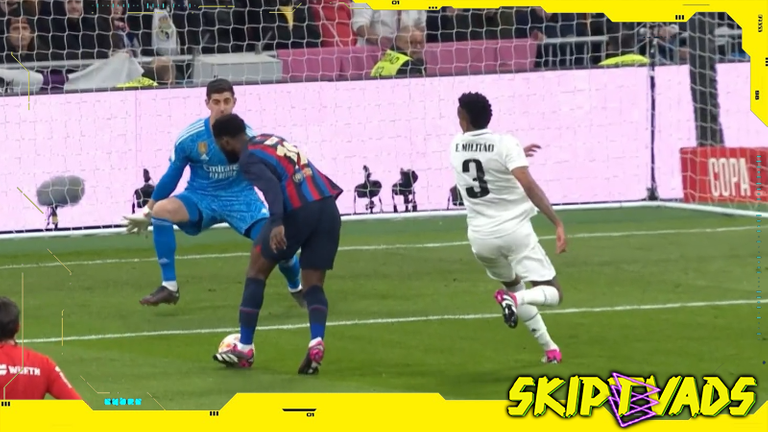 Franck Kessie was another key player on this match, he appears at minute 26:38 to score the only goal of the game, at first they doubt if it was offside but it wasn't.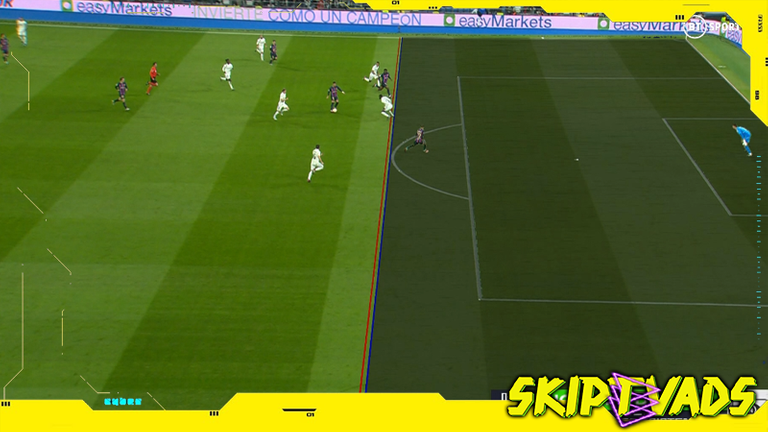 Raphina was offside but he never touch the ball, Kessie gets to Courtois who blocks the shot but then bounce on Militao then Nacho tries to kick it out but still goes in, an auto goal. Talking is cheap and saying an auto goal shouldnt be consider as a victory then people saying that needs to stop playing or watching futbol because that still part of the rules, auto goal does count for any of the two teams.
After this Goal there is another play were Kessie once again appears as the protagonist but after he shoots hit Fati and goes into the wrong direction getting Kessie frustrated, scoring two goals in the same game against Real Madrid is not an easy thing and for many players is a big milestone in their carrier.
The game was a total scramble for Barcelona, they were down on a few players, playing at Real Madrid home back from loosing their last two games but they manage to shake the dust an capitalize the opportunities during the game, in futbol nothing is over until the referee blows the whistle to end the game, Real Madrid has a good team so its not over their still they option of wining against Barcelona at Spotify Camp Nou but they have to bring their A game, cant be slacking and fighting the referee as they did today.
Next Barcelona Next Games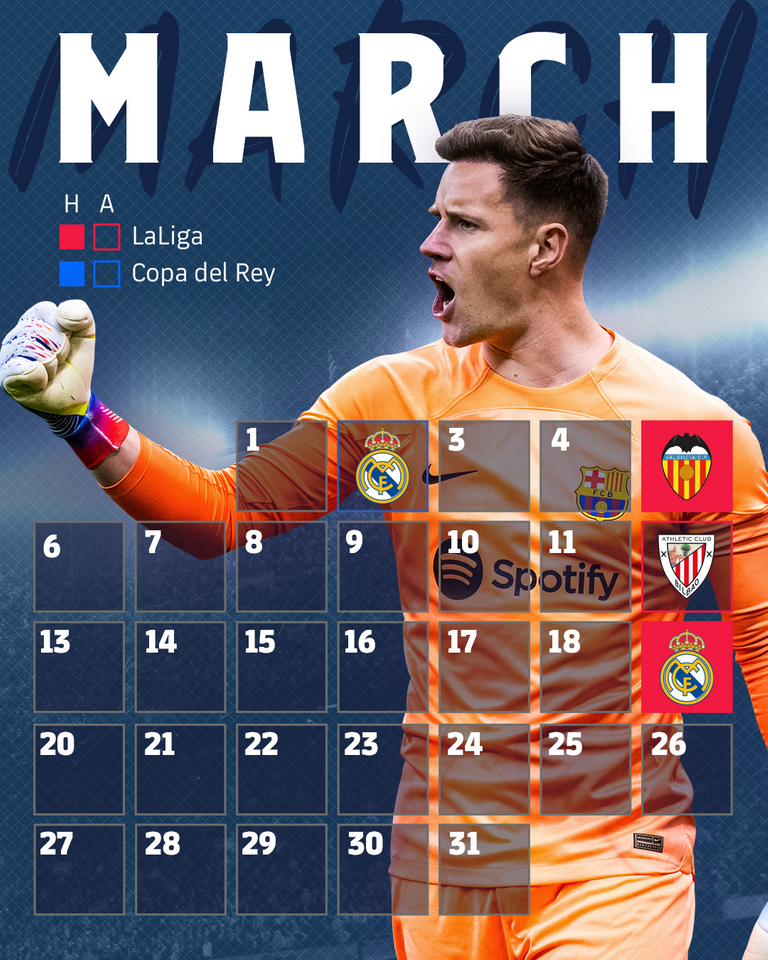 Source
Game Highlights

---
---