THE SKATEBOARDER WHO WAS ABDUCTED 😂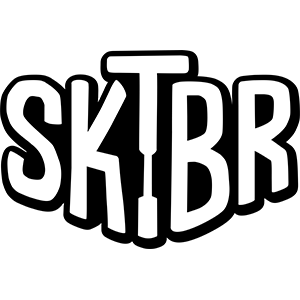 THE SKATEBOARDER WHO WAS ABDUCTED | 😂 #FAILNOSKTBR 18
Hello guys!
Welcome to the SKTBR channel!
Here we talk about everything related to skateboarding! Trick tips, games, sessions, and more! Subscribe here to follow and not miss any video!! Skateboarding is more than a sport or even a radical sport, as they say. Skateboarding is a lifestyle!
We show in the videos our daily life and our fun with sk8!
Olá rapeize!
Bem vindo ao canal SKTBR!
Aqui a gente fala de tudo relacionado a skate! Dicas de manobras, jogos, sessões, e muito mais! Inscreva-se aqui para acompanhar e não perder nenhum vídeo!! Skate é mais do que um esporte ou até mesmo um esporte radical, como dizem. Skate é um estilo de vida!
Mostramos nos vídeos o nosso cotidiano e nossa diversão com o sk8!
(Unsupported https://odysee.com/$/embed/o-skatista-que-foi-abduzido-%F0%9F%98%82/19991b42f9b6c409578ec634bd0e0d915d66c63e?r=9g7XKbXBCkQjKjjaFtHoFcqRBZUe142V)
Youtube link:
Another FAILNOSKTBR bringing the best skate falls of subscribers!
Post your fall (on that social network that was photo and now it's video) and mark with #failnosktbr to have the chance to appear here in the selected videos!
Mais um FAILNOSKTBR trazendo as melhores quedas de skate dos inscritos!
Poste sua queda (naquela rede social que era de foto e agora é de video) e marque com #failnosktbr para ter a chance de aparecer aqui nos videos selecionados!

BIG BLACK DIDN'T HELP US
SKATE 2 🕹️
Finishing the game Skate 2 while Skate 4 is not enough. Big Black is a very important character in the game so you can do the missions. The problem is when he disappears.
SKATE 2 🕹️
Finalizando o jogo Skate 2 enquanto Skate 4 não chega. Big Black é um personagem muito importante do jogo pra que você consiga fazer as missões. O problema é quando ele some.
(Unsupported https://odysee.com/$/embed/big-black-deixou-na-m%C3%A3o-zerando-skate-2/7cad1b8c229122866e9d9ffb4970b880746cad04?r=9g7XKbXBCkQjKjjaFtHoFcqRBZUe142V)

VARIAL FLIP NOSESLIDE!! | CHALLENGE WITH COFRINHO
For those who do not know the trick challenge, the skater has between half an hour or 1 full hour to perform a super difficult trick. This time our friend Lucas Cofrinho managed to hit a varial flip noseslide in 50 minutes.
And then you can do it, too?
Tell us in the comments!
Pra quem não conhece o desafio de manobra, o skatista tem entre meia hora ou 1 hora completa para realizar uma trick super difícil. Dessa vez nosso amigo Lucas Cofrinho conseguiu acertar um varial flip noseslide em 50 minutos.
E aí você também consegue?
Diga para nós nos comentários!
(Unsupported https://odysee.com/$/embed/varial-flip-noseslide!!-desafio-com/c3dea5bac05a33b46abfe1d8faf48f39871dd529?r=9g7XKbXBCkQjKjjaFtHoFcqRBZUe142V)
Youtube link: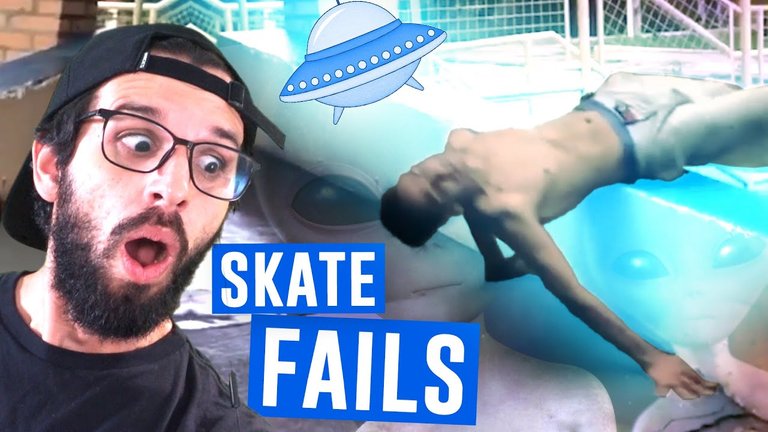 Thumbnail
Did you like our content? Leave a comment, an upvote and you reblog if you want. See you in the comments!
Gostou do nosso conteúdo? Deixe um comentário, um upvote e você reblogar se quiser. Nos vemos nos comentários!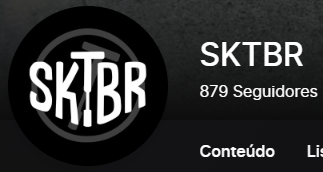 HELP US GET TO 1000 SUBSCRIBERS AT ODYSEE
SOCIAL MEDIAS
---
Join the Stoken/Skatehive Discord

---
What STOKEN plans to bring to Hive 🍯

Unique name, and meme-ified branding that will stand out above the hard to find Hive brand.

Real world events tied to web3 content creation.

Attracting non crypto content creators, into web 3.0

Exciting content to bring in non crypto audience.

Focus on onboarding large, existing communities i.e: Reddit skateboarding: 385k members, and Redbull: 10 million YouTube subscribers.

NFTs. Plans include real world utility, fund raising, and future gamification.
DTF ( Decentralized Token Fund )

Stoken DAO: Decentralized voting system to allow the community to sponsor athletes, content creators, influencers, and real world events.

A new token for you to earn for doing Hive stuff!

Possibility of future airdrop of governance tokens. 

---
---
---