Jamie Foy WINS Tampa Pro 2022

Hi skatehivers!
This is how Jamie Foy won Tampa Pro 2022 and Best Trick in the same contest. By the way he doesn´t flip his board to win... So if you want to learn something about skateboarding contest this is your video.
Style, tricks, speed and tech counts!
To win a contest you need a perfect cleanest round with your own tricks like Jamie Foy with his frontside crooked, fakie to switch frontside feeble grind or taking the risk with the combo on the flatbar frontside Crooked to Frontside Feeble grind in the last second.
Nobody in the hole contest landed this ones and the mix of everything and also the mistake of others makes Jamie the winner!
Winner winner chicken dinner!
(Unsupported https://odysee.com/$/embed/jamiefoy/1cbc4f998b5a00cc67d33448fd3d9a7e19619e05?r=6XCFm4PwgKGSj4vCQCN859nG4AmCKDHA)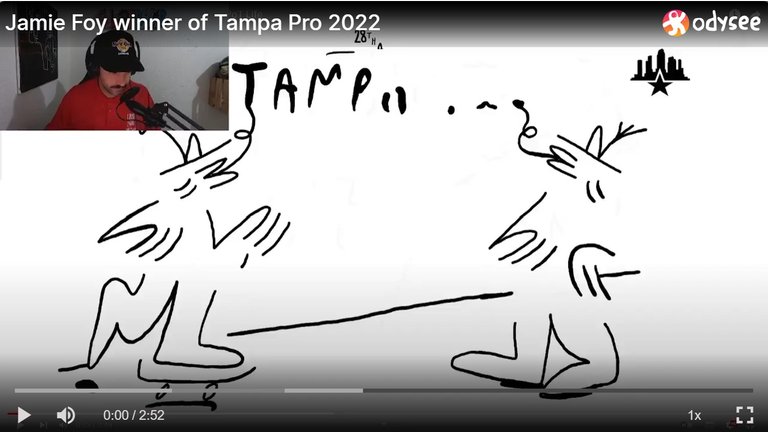 ---
---