Two skateboarding trick line on the diy skate spot

(Unsupported https://odysee.com/$/embed/littleline/42d0397945744b665f03fc9cd9f91baed7fb117f?r=6XCFm4PwgKGSj4vCQCN859nG4AmCKDHA)
Hi guys
Today was that day you feel tired from the whole week working and stuff, then you go work, skate, some party at night and next day you wanna be skating like a soldier to not feel bad for failing a sunny saturday...
That´s basically what I did today! I´ve been skating the slappy and the small ledge for almost 2 hours and landed this line.
I´ve been thinking of do a mix on this little ledges with a ton of tricks... would be funny!
So the days I´ll feel sore and lazy I´ll keep filming for that "mini ledge part" will upload the full video on youtube and here for sure when it´s moment! until then I leave you this first line to open the idea
Have a great weekend you all!
You can see more content here: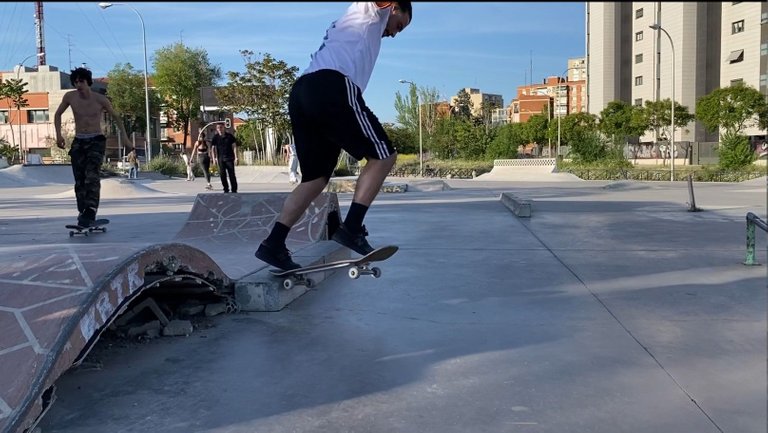 ---
---