After, Who i am ? Starting my Hive Journey
Heey friends!
I've been on the hive platform for almost a year (when I started in Splinterlands) and I still haven't introduced myself, as my first post I'm excited to introduce you to a little bit of my life so far. Sit down, drink some water or wine and welcome to my world.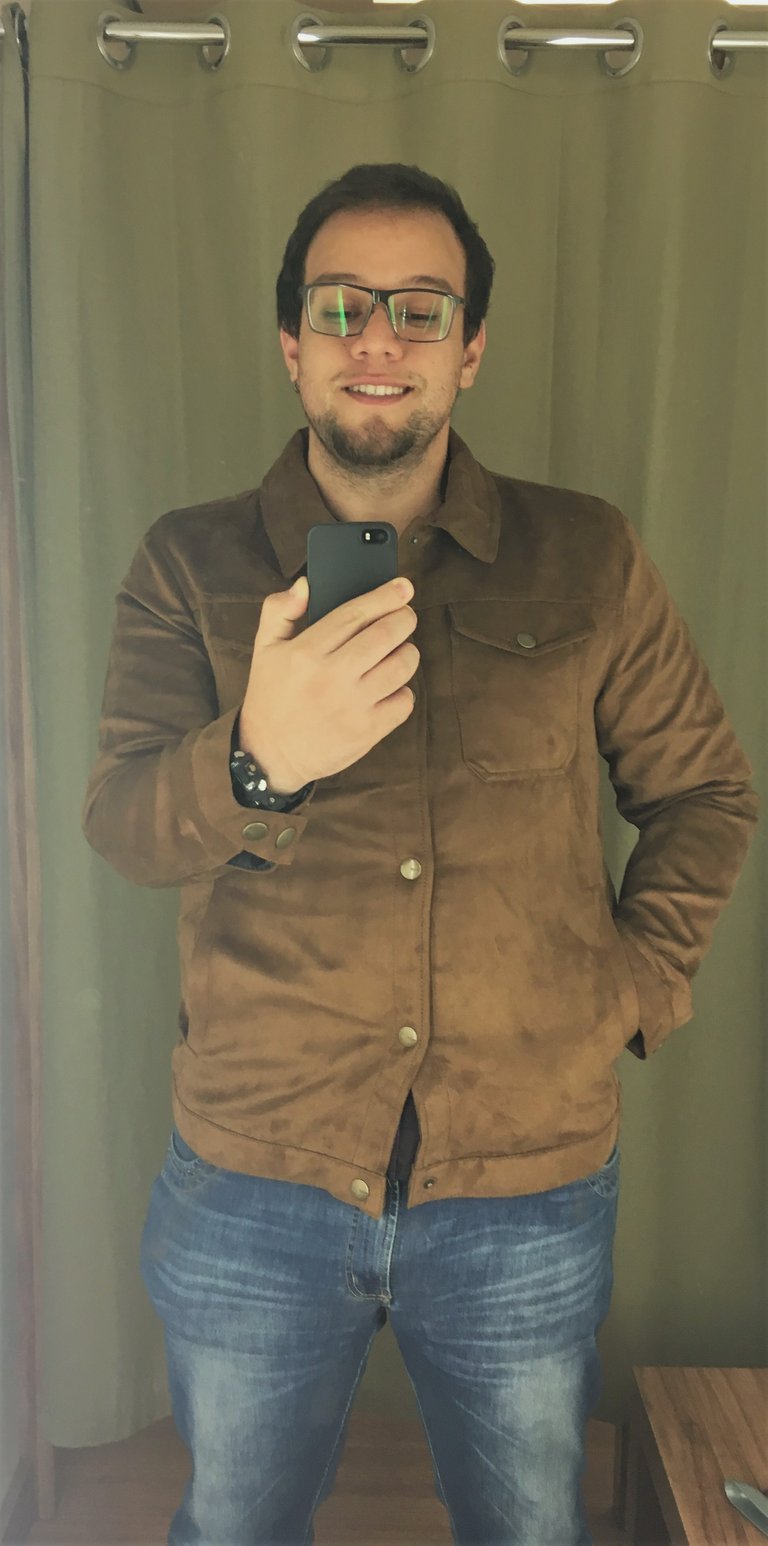 ---
"How can "you" mean so many things and at the same time manage to be unique among all the millions of people on earth? And perhaps more importantly, who are you? All creatures, from the bouncing cat to the cowering mouse, see themselves as 'you', a logical center of the universe. However, the cat eats the mouse, and we, like Schrödinger, live to ask ourselves what that means." - EP.9 - Severance.
My name is Junior Torres, also known as DIP, or sleep. I was born in 1993 in Campina Grande, which is located in Paraíba - Brazil and is where I currently live, it is a beautiful city with a lot of beauty to be explored.
Since I was a child I've been fascinated by video games and pop culture such as cinema, role playing game, theater, anime, art and dinosaurs (I think it's amazing how in the land we live in today millions of years ago there lived such incredible creatures, it fascinates me)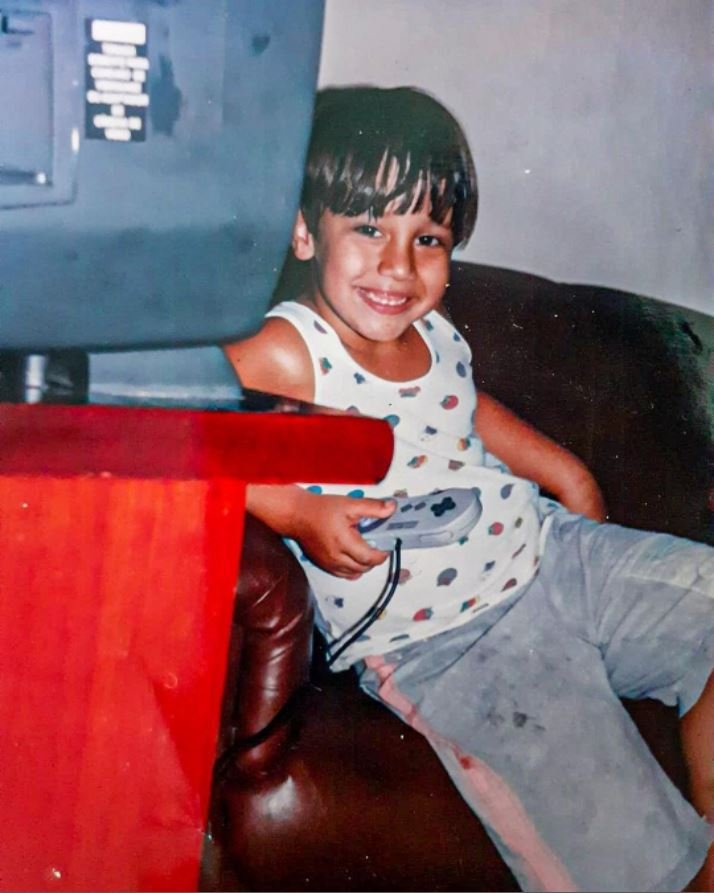 )
I have a degree in system development from the Rebolças college and currently I study and work with Javascript (using VUEJS tools at the moment and I confess that they surprised me a lot.) with a focus on the front-end.
On my days off I usually play games and/or run RPG campaigns and play American football on the city team called Tropa Campina.
---
THEY
And of course, I can't leave out the 3 most important women in my life.

My beloved and warrior mother, I miss you so much.

)

)

My funny sister @iohana.torres that since we were little we played and laughed a lot in this life.

And my beloved and life companion Carolina Alys @alyxcarol, I met her in 2016 and since that date my life has only evolved, together we build things and make dreams come true, we travel to different places and share feelings I just wanted to say that I love you

---

Fullback is my position

In 2010 I had the opportunity to play in the 1st American football team in the city, Borborema Tropers. At the time we played amateur style because we didn't have helmets and complete equipment, but nothing prevented the study from being carried out and applied in the field.

Over time, things evolved and we changed the name of the team to Tropa Campina, and from there we started to play official leagues between states.

---

Role Playing Game

Since I played RPG for the first time in 2016 I was fascinated and at first I confess that it was confusing to think "outside the box" I started with Vampire: The Masquerade which is a tabletop and live-action personal roleplaying game, where each player creates a character/plays a human who had a history and was "hugged/bited" and became a vampire.

"What can they offer us that we really need? money? at the. Pretty clothes? not. A comfortable apartment? not. Lovers?!? at the!!! You cannot corrupt what is already filthy, your garden tables." Nosferatu vs Followers of Set - Vampire: The Masquerade 3rd Edition (Camarilla and independents)




It's a personal, political, combat and social horror game combined with a rich story is amazing. A great movie that portrays the vibe of the game and the dark ages well is Interview with the Vampire: The Vampire Chronicles from 1994.

---

Games

When I turned 6 my father gave me something that I'm passionate about to this day, in the case of video games! I had the SNES followed by the PS1 (I have to leave here my greatest loves in what I consider the best console of my life)

Resident Evil 1, 2, 3
Tomb Raider The Last Revelation
Valkyrie Profile
Dino Crisis 1 & 2
Silent Hill
Final Fantasy 7
Final Fantasy Tatics

I had a PS2 and I finally sold it by building my first monster race pc in mid-2012 until today, I'm currently looking for platinum in Attack on Titan A.O.T. Wings of Freedom and Metal Gear Solid V: The Phantom Pain (personally I'm a big fan of Hideo Kojima and the Metal Gear franchise, simply the best game in terms of history for me)

in competitive game mode Counter-Strike Global Offensive and DOTA 2 🔫

I'm part of the biggest tripo in Brazil, the Gaules tribe and I have a lot of fun watching the csgo games and de-stressing.. I'm rooting for Imperial and FURIA, go major!

---

Movies, Manga and Anime

As a pop culture enthusiast I can't help but express my love for cinema and anime, I love lord of the rings, Japanese animations and drawings. I even recently watched Jujutsu Kaisen 0 at the cinema, which is AMAZING, I recommend it.

I concluded yesterday the newest series and I believe that the best series of the year (of course if the lord of the rings is not better) Severance, great story for those who like sci-fi and suspense.

I'm currently reading Makoto Shinkai's manga - Your Name, beautiful and exciting.

---

Natural therapies

I grow mushrooms more specifically of the Psilocybe cubensis species as a form of self-knowledge and helps me fight anxiety and depression.

In the past, we used to go at dawn to look for mushrooms in the pastures, but it was too risky because I didn't know the species, the deeper I got spores alive and since then I've grown my own mushroom

)

)

With the time I've been using mushrooms, I've seen that the most important thing is your preparation before taking the mushrooms and applying what you learned with the mushrooms after the effect, of course. Mushrooms, like marijuana, are to be used with wisdom and discipline. If you mistreat someone, if you've been dishonest, if you betray someone's trust, whether it's your mother or your wife, you'll remember that when you take these mushrooms. With the arrival of the mushrooms, I stopped drinking, I stopped using illegal drugs, I managed to find myself again and get out of a phase of depression that I was going through. I've been using only mushrooms for about 2 years (when they call me) and smoking weed. I am very grateful for all the experience mushrooms have given me and I hope everyone finds a way to feel good about themselves.

---

And Now ?

If you've read this far, I'm extremely grateful for sharing a little bit of my life and being part of this incredible ecosystem. I would like to thank my brother @legalizabrazil for introducing me and passing on various knowledge and also for introducing me to @lovesniper to better understand how to make an intro post.

From here I will add a lot of pop culture content in general and games, see you later!
---
---