SHARE YOUR BATTLE Weekly Challenge! DJINN INFERNI
Hy splinter family 🤗🤗....
What's up I hope you're doing well, let's share my weekly challenges battle on @splinterlands gaming platform, this week's challenge theme is #DJINN INFERNI..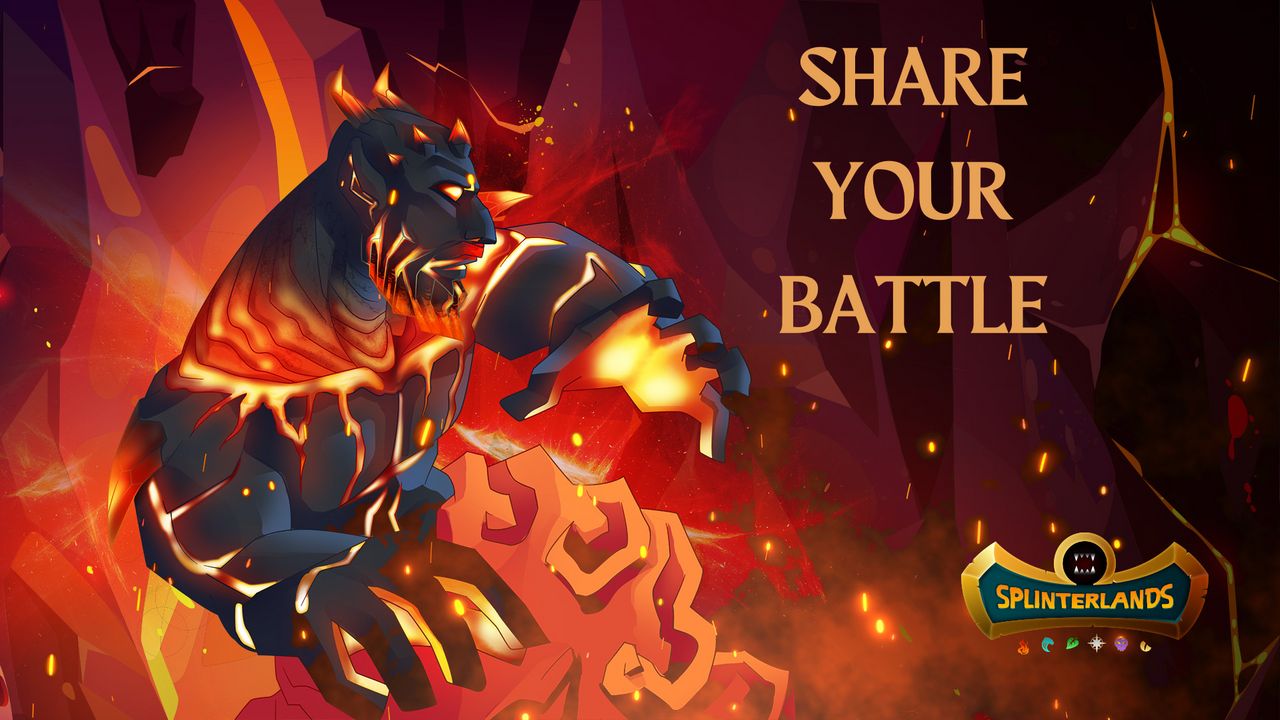 So let's try to share my best battle of this week, I hope you like my battle,,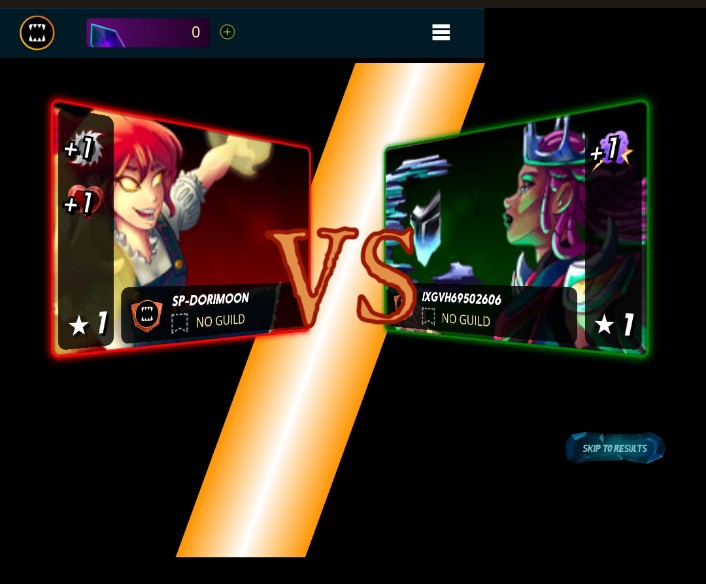 First of all thank you for organizing such a nice challenge that Challenges is really happy to participate in. Every week we see challenges based on different cards based on different summoner and hundreds of users participate in that challenge so I am also able to participate in this challenge. I feel very lucky.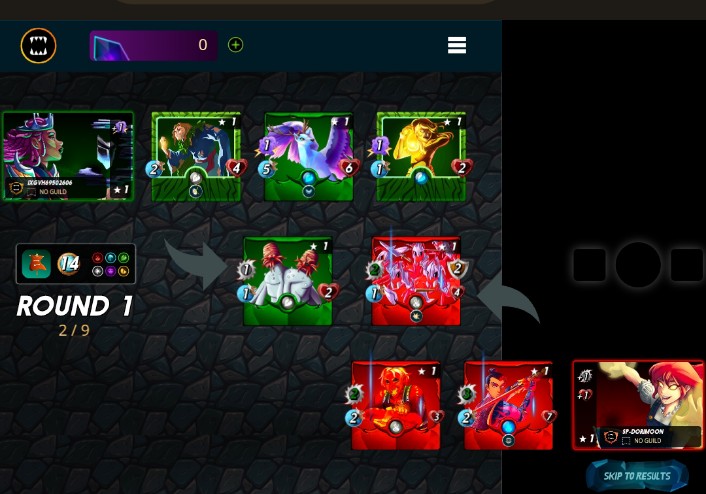 I really like this week's challenge because the card chosen as a challenge this week is a card I like a lot myself, I always like magic attacking cards the most and I use all malee attacking cards in most of my battles so that's a plus for me. That's because I accepted this week's challenge but I don't have DJINN INFERNI.. card that's why I am using fire splinter.
It didn't take much effort and I won the battle in just four rounds because my malee attacking card and the accompanying snake ability card attacked the opponent's card very well where the opponent's card could not survive at all. standing up At first I thought I might not win because the opposition also used very good cards, he used #Earth summoner #Mylor crowilng and I used #Fire summoner #Tarsa
The competition between the two has been very good because both of them have used very nice cards to win their particular battle. I will share with you one by one what card I have used and in which position I have used it
My battle & Cars theme
Battle - Fire-Tarsa vs Earth -Mylor crowilng
Mana cap- 14

Rules - standard

Results - Big win

Total round play - 4q
Weekly Challenge theme - Using DJINN INFERNI
My card selection and position
One thing I always think about is if I have to go into a battle, the first card I use should last a while and protect me from my second, third position cards a little bit for that purpose and keep an eye on how much mana I get. If I have a lot of mana I use big cards first and if not I use many small cards so that I can destroy the opposition as soon as they hit my first cards.
1st position I'm using my best fire protection card #ANTOID PLATOON this card mana cap- so low but very hard and helpful... This card protect your battle.... That's why I am using fast position this melee attacking card...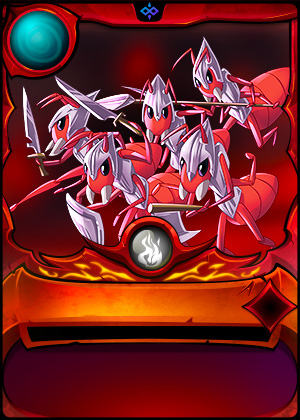 This card details and ablity
Card mana - 4

Health - 3

Attacking -1

Speed -2

Shield - 2
If you use Fire Summoner then this card will be very good for you to use first, so whenever I use Fire Summoner I try to use this card because this card has very low damage and because of low it can win very easily. is
2nd position I'm using on random protect card #RADIATED SCORCHER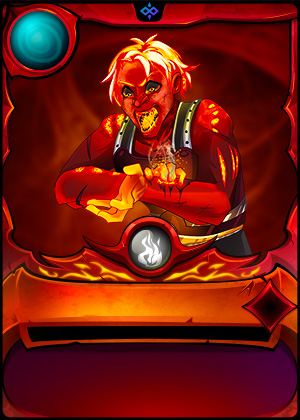 This malee card details and ablity
Card mana cap-1

Health - 2

Attacking -1

Speed - 2

Shield - no
Malee attacking cards will always give you an advantage because it damages the opposition very nicely and destroys the opposition card no matter what position your malee attacking card is attacking and a malee attacking card attacking the opposition's card means the opposition so I use malee attacking cards mostly. I use more time
My favorite cards are snake Ability cards because these cards are so effective in your battles that you won't realize how snake Ability cards help you win battles unless you use them.
My last and final card using my sneak ability card -# TENYII STRIKER well I like this card why actually this is a snake ability card you use discard this card is always attack opposition good rare and monster card...
Basically this card always attacking opposition last position card and he damaged so we'll so you use this card of course you have to chance win the battle
TENYII STRIKER card details.....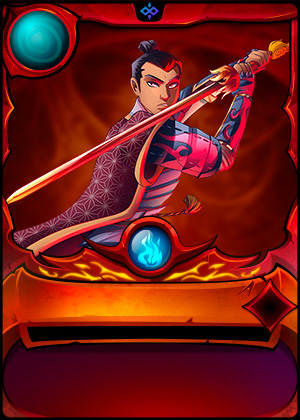 Mana cap- -5

Health - 6

Attacking -2

Speed -2

Shield - no
You got good mana you use this guard I hope this card very useful for your any battle 🤠🤠🤠
I hope you guys like the details of my full battle today and I am sharing the link of my battle here so that you can watch my battle directly in video form.
And I have played total four rounds and shared the screenshots of those four rounds, hope you like it.
Guys if you really liked today's battle and my challenge battle this week then please like and comment on this battle post.
Have a good day
Posted using Splintertalk
---
---