My Actifit Report Card and Update: March 4 2023

Hi Everyone,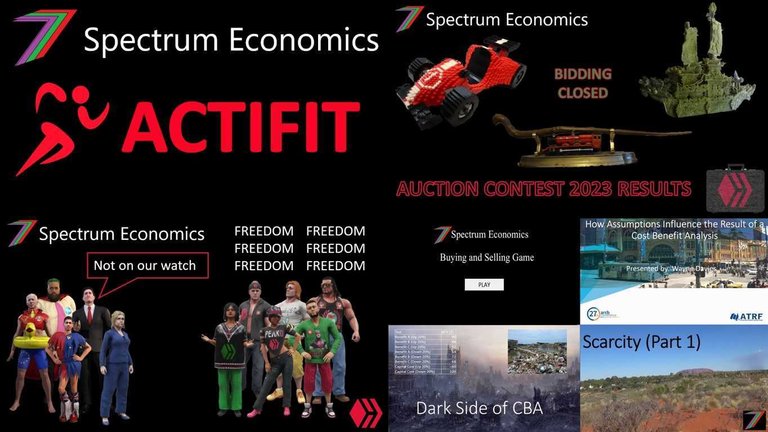 It's Actifit time again. I planned to post two days ago. Unfortunately, my Fitbit battery died. I then wanted to post yesterday. Unfortunately, I forgot to put my Fitbit on after my shower; therefore, I did not obtain enough counts. Today, everything is fine. I didn't have a particularly active day but I made my minimum target of 5,000 counts. I should aim higher. Good weather will make that easier.
My Content
---
I posted three times since my previous Actifit Report. That's one more post than usual. The first post was a collection post, which included 30 of my most defining posts. The second post was the results post for my Auction Contest. In the third post, I discussed 12 objectives to help us use freedom to make the most of our lives as well as enable others to do the same.
I have been posting on Hive (previously Steem) for over 5 1/2 years. I have posted over 840 times (not including comments). Most of these posts link to economics. I had a brief run through of the posts that stood out the most to me from my entire time on Hive. I ended up selecting 30, I did not have a number in mind when I was choosing the posts. My first release only included 29 posts. I found another to add when I edited the post two days later. My rationale for selecting these posts was the impact these posts have had on the direction of my content and some even on my life. These posts also offered something a bit extra. They might be more analytical. They might be more contraversal. They might discuss topics from a very different perspective than other contents available on the web. I strongly recommend that you visi this post as it makes access to all these posts much easier. Each link contains a brief summary of the post.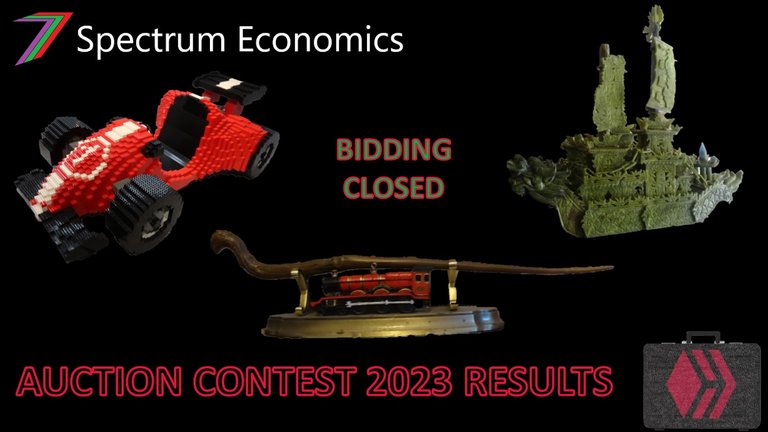 The Auction Contest has returned as part of the monthly economic contests for 2023. I was very pleased with the turnout of 14 participants. This is an improvement over the Buying and Selling Game Contests. The refinements made to the contest appeared to improve it. I added limits to the number of bids on certain items. This acted like a time limit on bidding. Previously, late entries had an advantage as they could win all the items with higher bids. Late entrants miss out on some items thus giving earlier entrants a higher chance of winning. The winner entered midway through instead of at the end.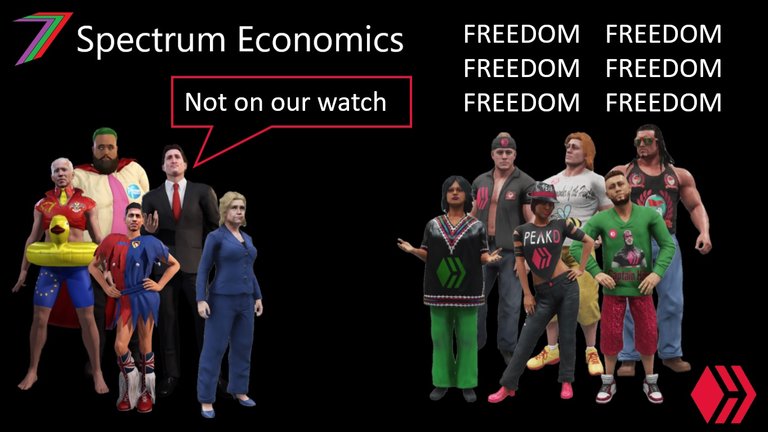 I write about freedom a lot. It has become an important topic for me as we witness freedom being taken away across the world. I begin to fear people are forgetting the importance of freedom. I believe many are willing to forgo freedom for comfort, security, or short-run gains. The power of freedom is that it puts us in control of our own lives. We are not at the mercy of others. The problem with freedom is that it can be difficult, especially at first. The purpose of the objectives laid out in this post is to help people find a path to a better life using their freedom. If freedom can give us a better life, people are more likely to demand it and take it back from our oppressors.
End of Report
---
That brings this Actifit Report and Update to an end. I hope everyone is having a wonderful weekend. Spring is upon us, it's a good time for fresh starts. I feel many difficult challenges lay directly ahead. Take care everyone.

This report was published via Actifit app (Android | iOS). Check out the original version here on actifit.io




04/03/2023

5343

---
---