[Sports Talk Social TWC] Keep the Blue Flag Flying High💙

What's the colour of the sky?
It's All Blue😂
Yes! My best club in football is, was and will remain Chelsea Football Club, The Pride of London.
I really wish to thank @Sportstalksocial for this wonderful initiative.. it is really fun to engage in.
Unlike most guys that started watching football when they were still kids, I started watching football matches around 2011... That was when my parents finally bought the decoder that shows football matches and my undying passion for watching football matches was let loose.
Unlike watching the matches, I've been playing football since I was very small. Watching these football matches serves as avenue to develop my personal skills as I would always practice them after I'm done watching.

Why Chelsea?
For someone that started watching football in 2011 when Chelsea finished 6th position in the EPL, there is definitely a reason why I choosed Chelsea.
Let me refresh your memory with Chelsea squad then: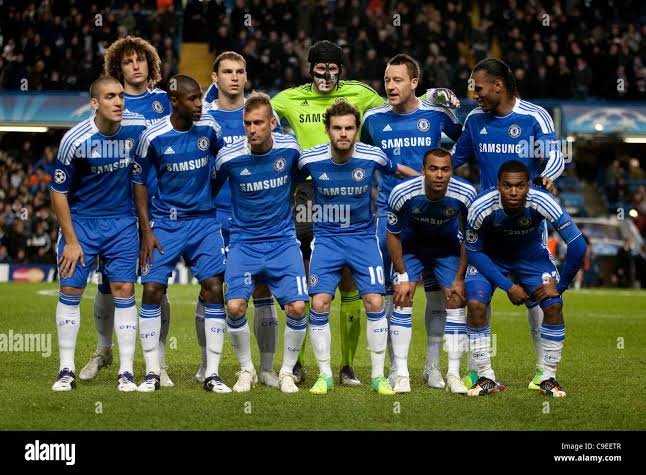 Source
This was our squad that has the likes of Petr Cech, Ashley Cole, David Luiz, Gary Cahill, Jose Bosingwa, Frank Lampard, John Obi Mikel, Ryan Bertrand, Juan Mata, Salomon Kalou, Didier Drogba and many other talented players in the bench.
These players were players that were willing to give their all and all for the team... While watching their games....
I saw them display an undying love to see their club succeed,
I saw zeal and passion in these guys even though the results weren't coming always as they struggled then.
I loved Frank Lampard and Didier Drogba with all my heart and this influenced by decision also.
Just after watching almost all the club's play atleast 4 separate matches, I made up my mind that I will be a Chelsea fan.
That was how I became a Chelsea fan... The squad of 2011/2012 really dragged me into loving the club.
CHELSEA later won the champions League that year playing the final against Bayern and this cemented my love for the club .

Club History
Chelsea Football Club was founded by Henry Augustus Mears in 1905.
Our stadium is called Stamford Bridge with an estimated capacity of 40,341 but Chelsea currently enjoys an average of 36,424 Fans attendance for every match.

Source
Chelsea had a change in ownership as a result of the Russian-Ukranian war that led to the sanctions given to Abramovich and then emerged new owners of Chelsea by names, Todd Boehly and Clearlake Capital.
Chelsea as a club has been managed by many coaches.
The last coach, Mr. Thomas Tuchel lost his job as a result of the change in ownership and the former Brighton football club coach in the name of, Mr. Graham Potter took over (A decision I will always be against as a Chelsea fan🤦)
The song "Blue is the Colour" was released and adopted as the Chelsea anthem in 1972.

Club Records
1928: Chelsea became the first team to wear numbered shirts
1999: Chelsea got there first spot to participate in the UEFA Champions League
Ron Harris (795) holds the club's record as the player that has played the highest number of games for them.
Frank Lampard (211) holds the club's record as the player with the highest goalscorer.

Club trophies
Judging with trophies, Chelsea football Club is the 4th most successful club in English winning 32 trophies: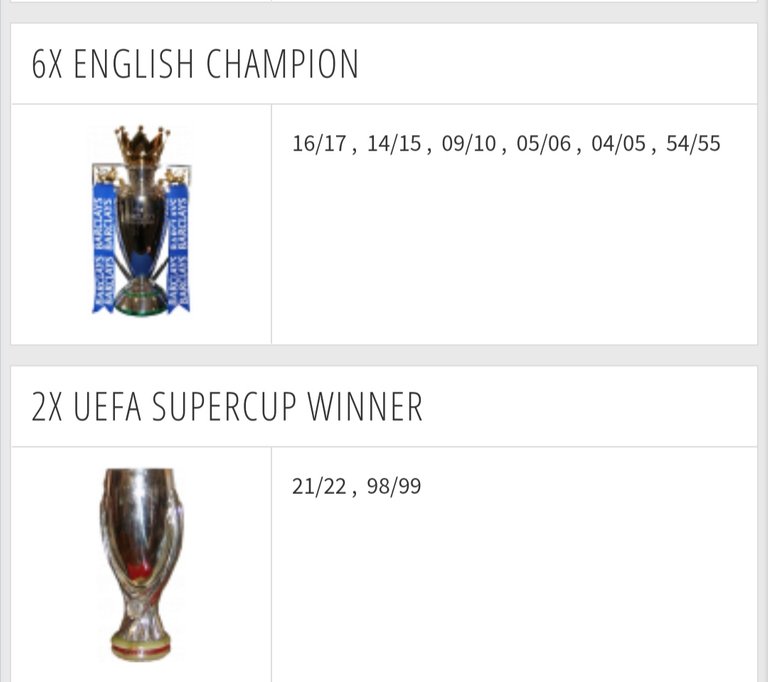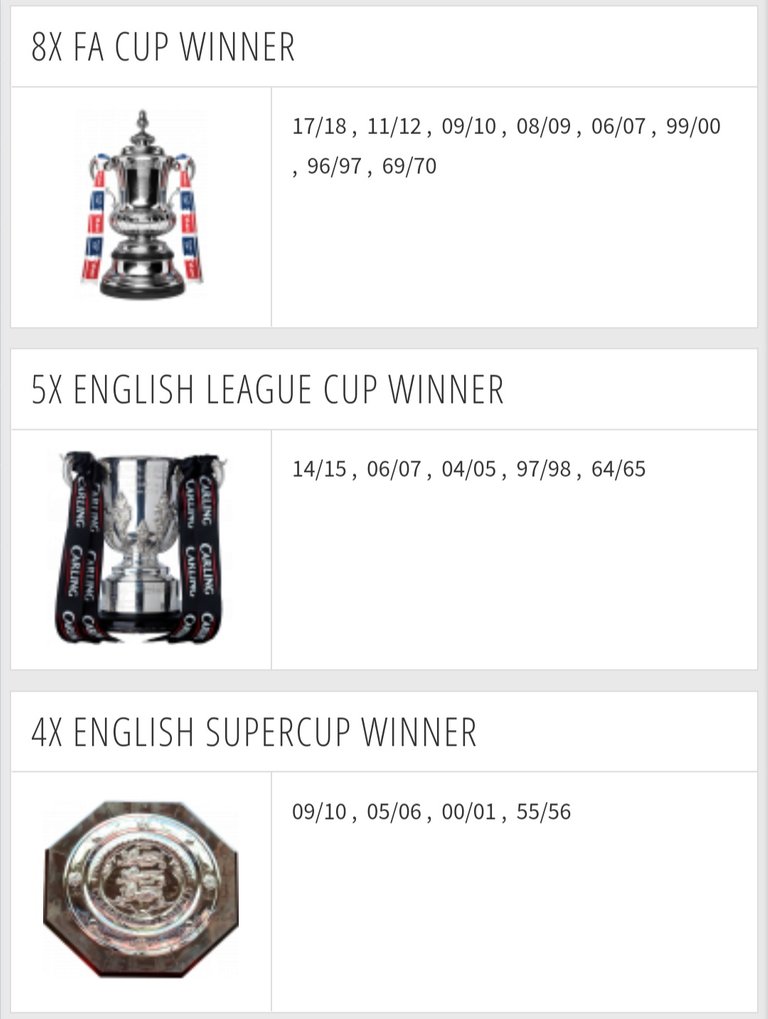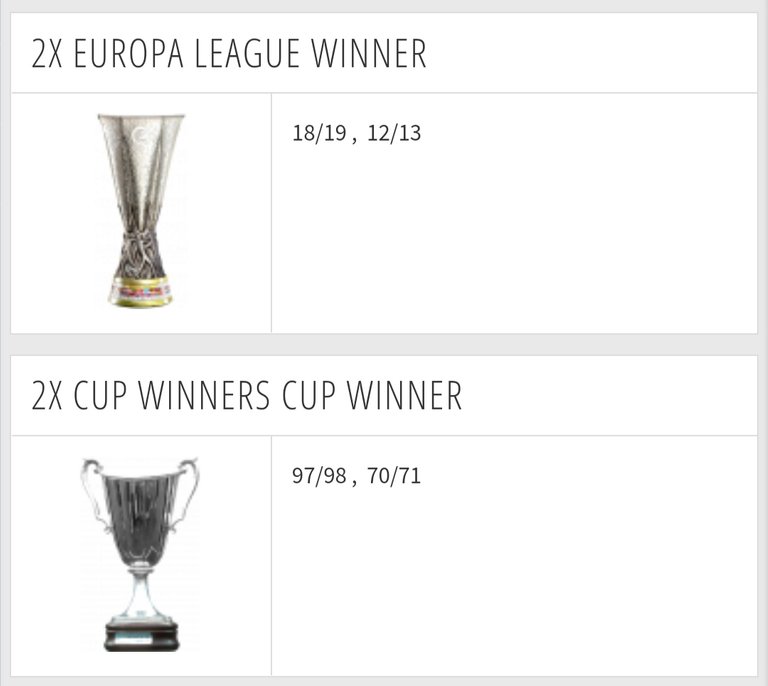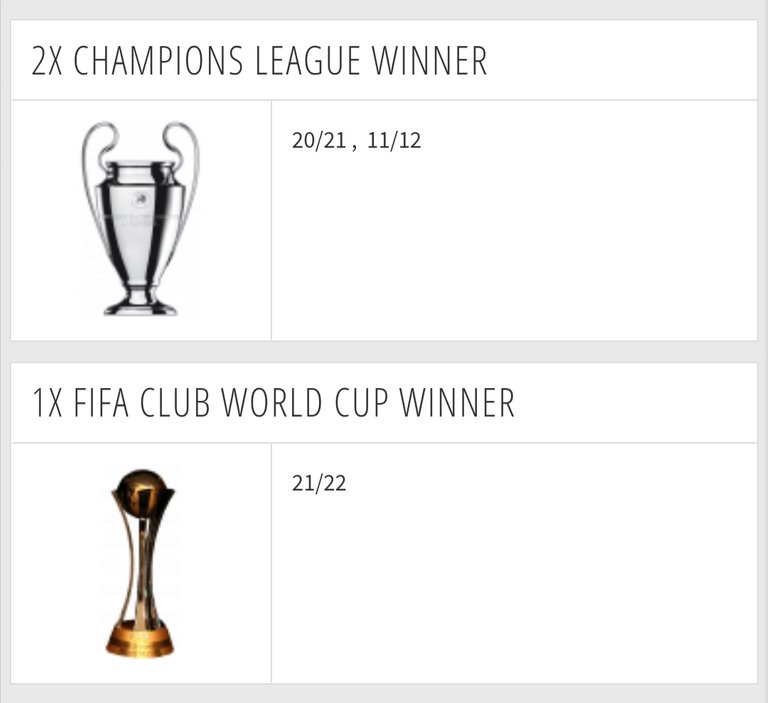 ---
6 League titles
8 FA Cups
5 League Cups
4 FA Community Shield
2 UEFA Champions' League
2 UEFA Cup Winners Cup
2 UEFA Europa League
2 UEFA Super Cup
1 FIFA Club World Cup
Our last time winning the trophy was the UEFA champions League we won in 2021 .
And many more trophies are still on their way💪.

Club challenges
Chelsea football Club despite the big amount of money the new owners invested in buying quality number of players playing different positions from different clubs and leagues, the club has not been wonderful.
I was very happy especially when they signed the Argentine midfielder, Enzo Fernandez that even up until today, he is still my home screen wallpaper, hahaha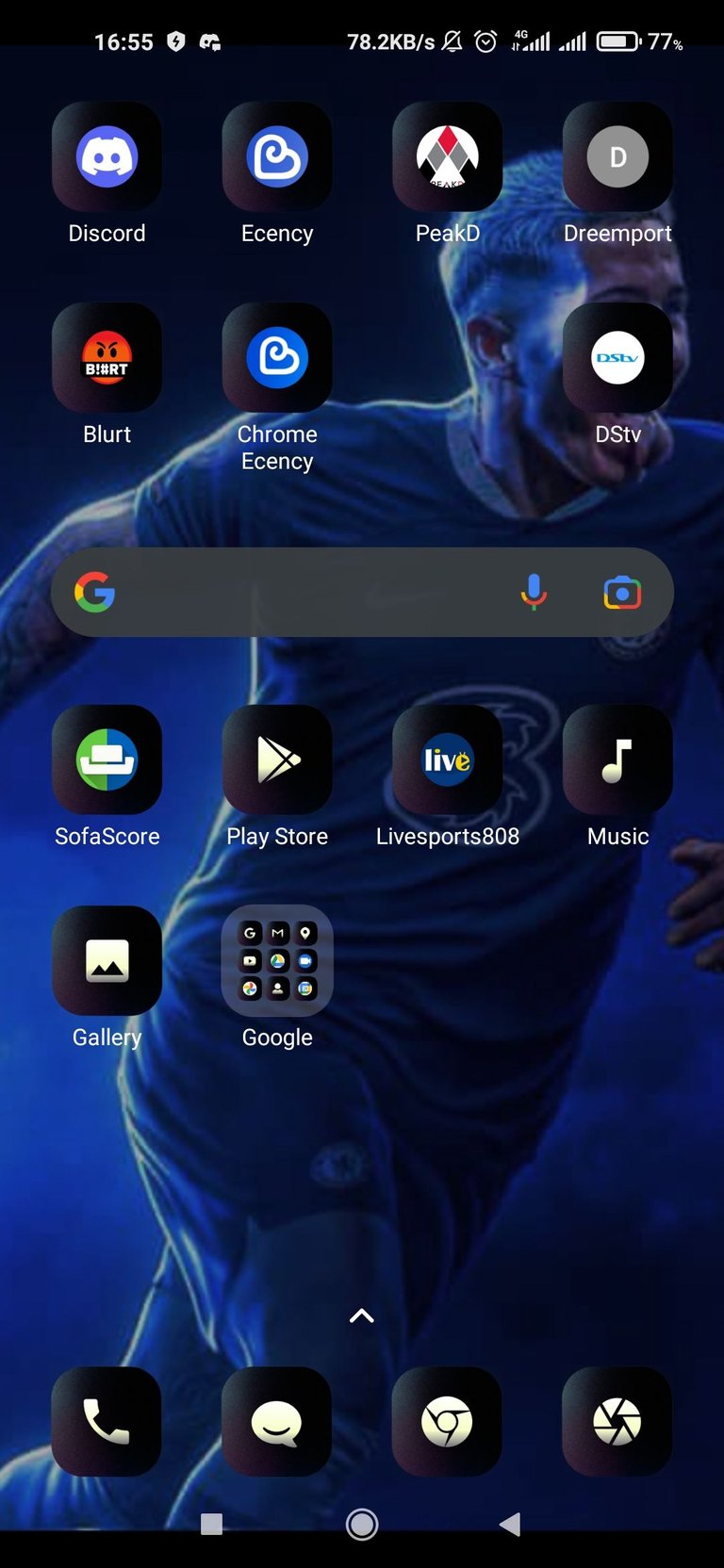 The Screenshot of my phone
Our problem moved too fast from not winning matches to not been able to score in several matches.
It has been a poor outing for us indeed.
Personally, I feel part of the problem is coming from the coaching staffs.
Graham Potter is not a coach with so many experience to handle a club as big as Chelsea.
This is depicted in his inability to win matches pushing us down to the 10th position in the Premier League table, he is having big trouble with the squad selection and if you have noticed, his choice of substitution is always bad.
Ideally, when a player is brought in, the team picks up a boost in the field but when Potter makes substitution, our intensity drops and we start struggling...
You can never see this happen when Pep Guardiola makes a substitution.
Aside from getting the required result and the coaching staff, I don't think Chelsea football Club has much difficulties currently.

Club's future
If wishes were horses, beggars would ride indeed.
I really hope for Chelsea to be a club that gets to win atleast one trophy every season.
This is possible because of the great squad depth Chelsea enjoys currently if handed over to the right person.

As a Chelsea Fan
Ever since I was a fan of Chelsea football Club, I always make sure that I watch atleast 28 of their league matches and almost if not all of their matches in other competitions....
It has gotten to the extent that I feel uncomfortable doing anything else instead of watching them when they are playing even when they are loosing.
This season, I went to the market to not only buy their jersey for myself but also for my younger sister who supports them with me.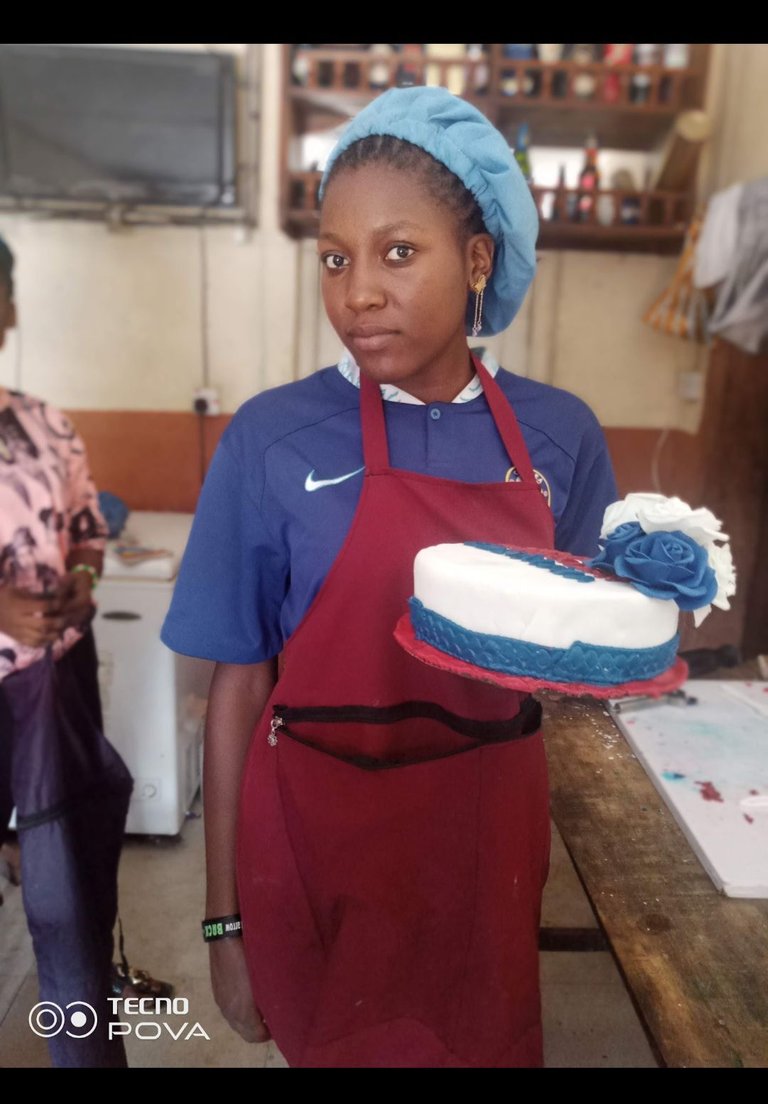 My Sister in her Chelsea jersey
It's really been fun with these guys and if I am presented with different teams to make a new selection, I will still go for them.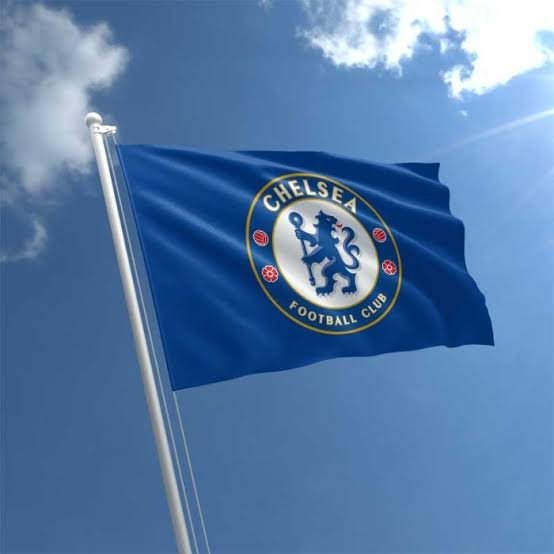 Source
Long live Chelsea Football Club
Long live the Prides of London
The sky is Blue
Come on You Blues
Keep the Blue Flag Flying High
---
---