A Touch of Argentina - Three floors packed.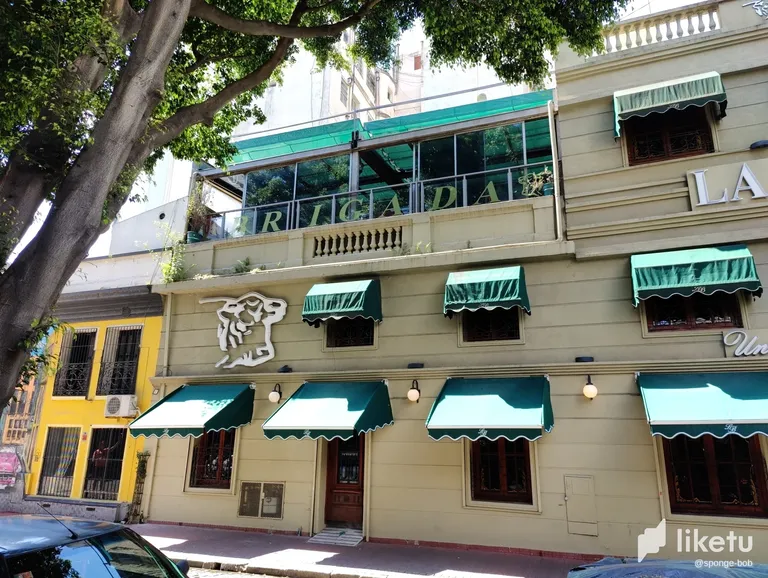 The front of La Brigada, in San Telmo.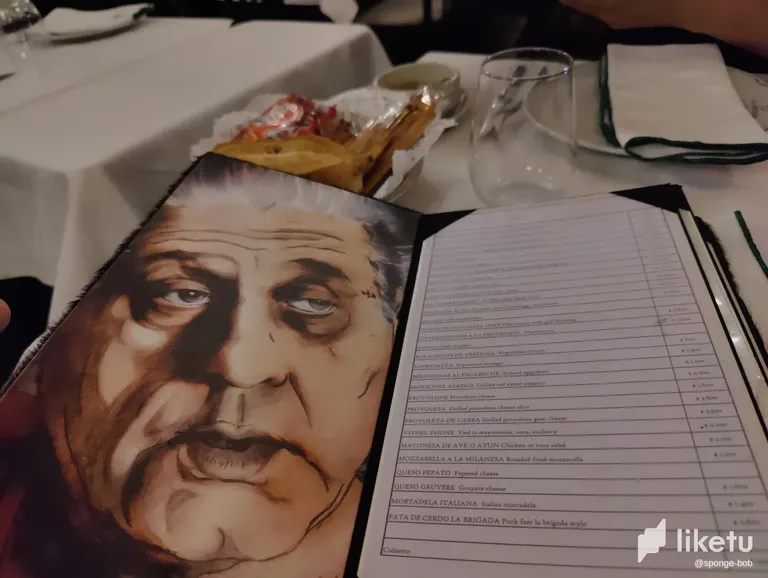 Cowhide Menu - including the hair... My son hated that!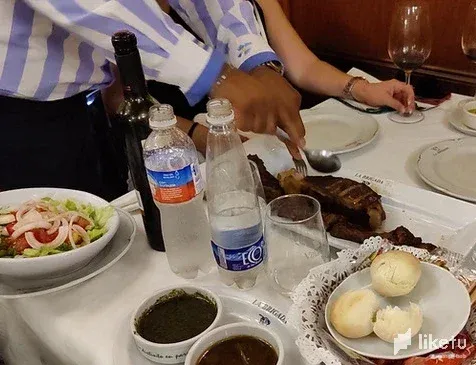 Waiters cut every steak to show the color, and they always use a spoon to cut it.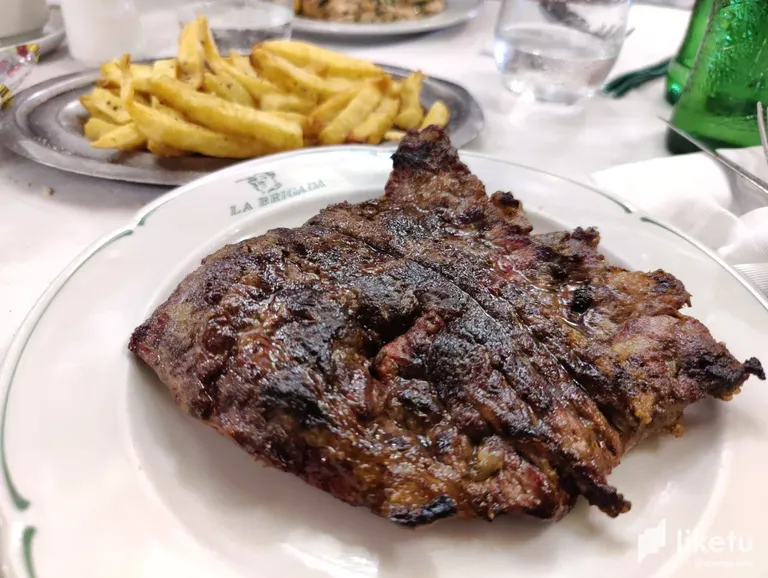 Beef cut with no name. But I was able to order it non-raw.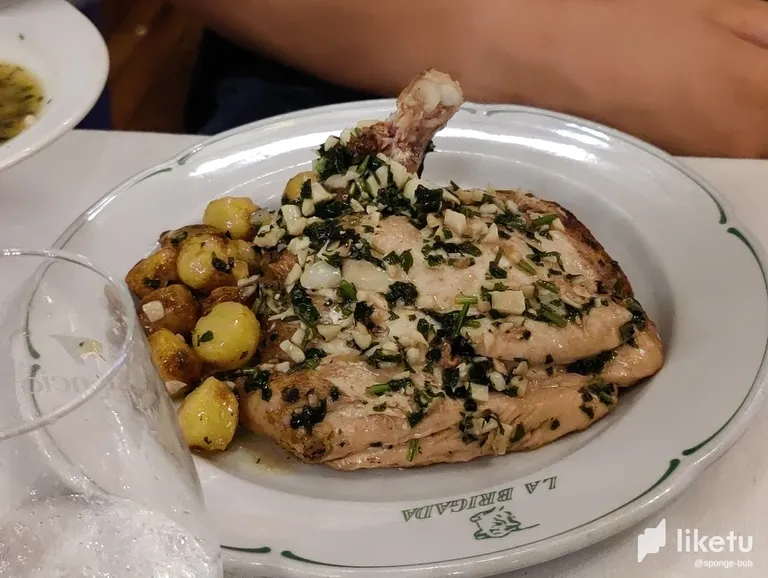 Chicken Provensal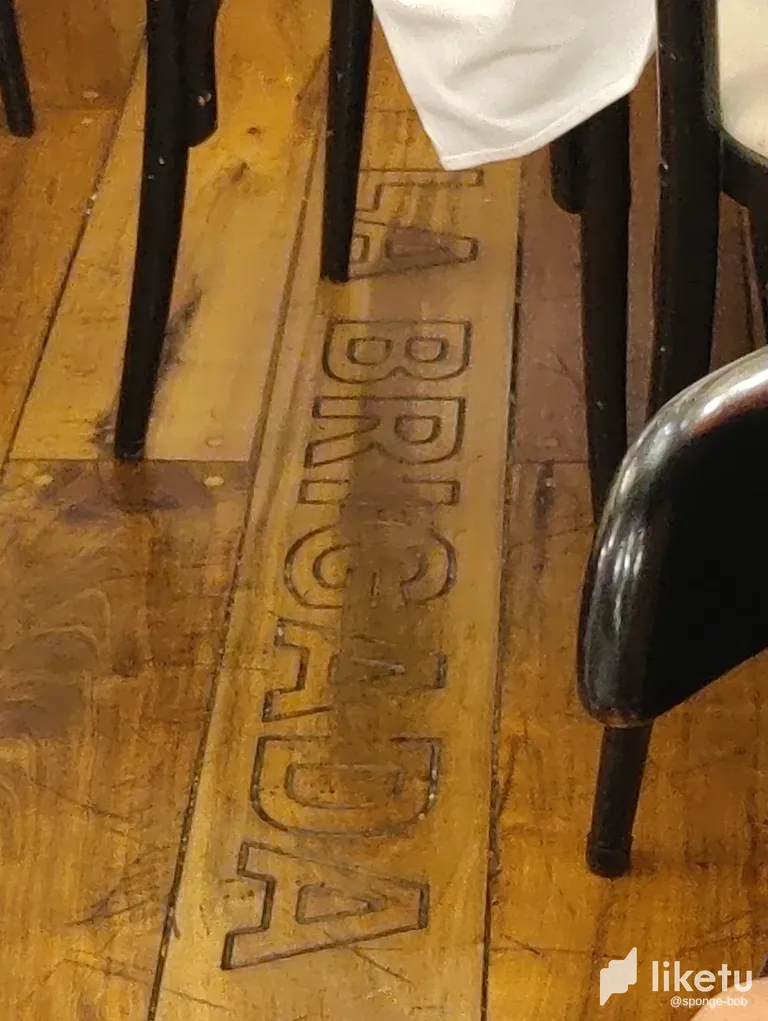 Nobody will be stealing the floor.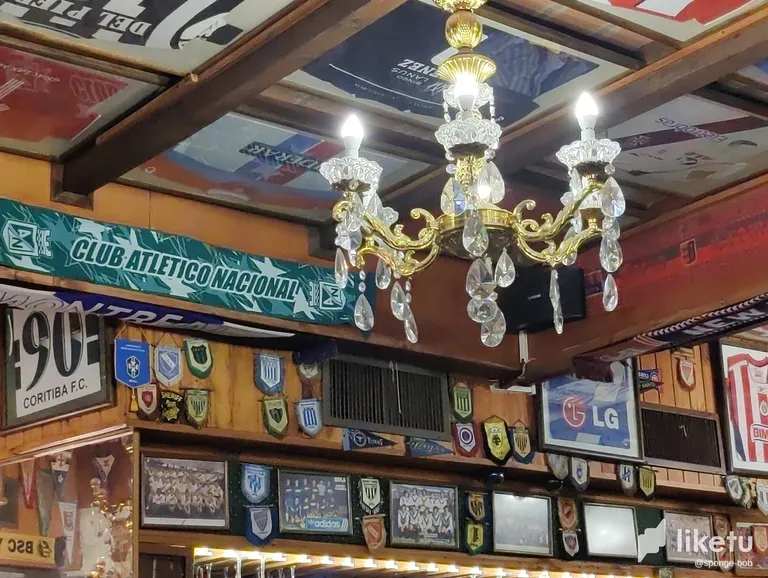 Every inch is filled on every wall and ceiling...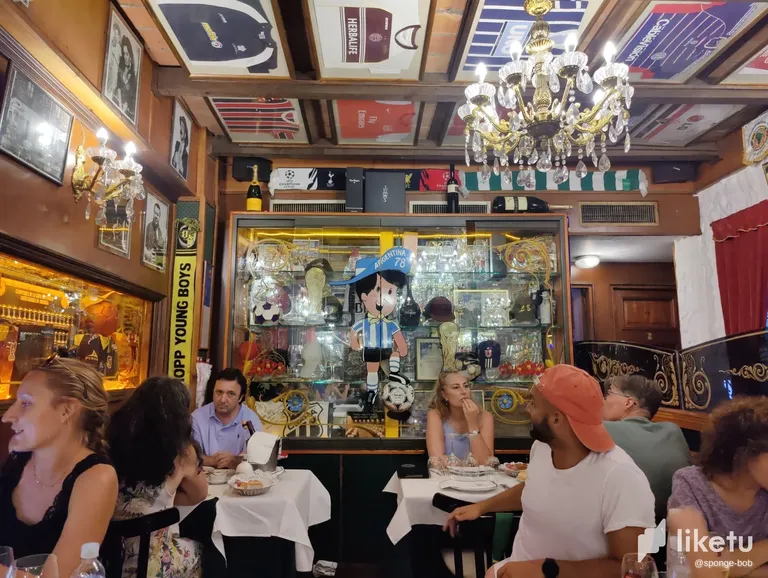 Every inch is filled on every wall and ceiling...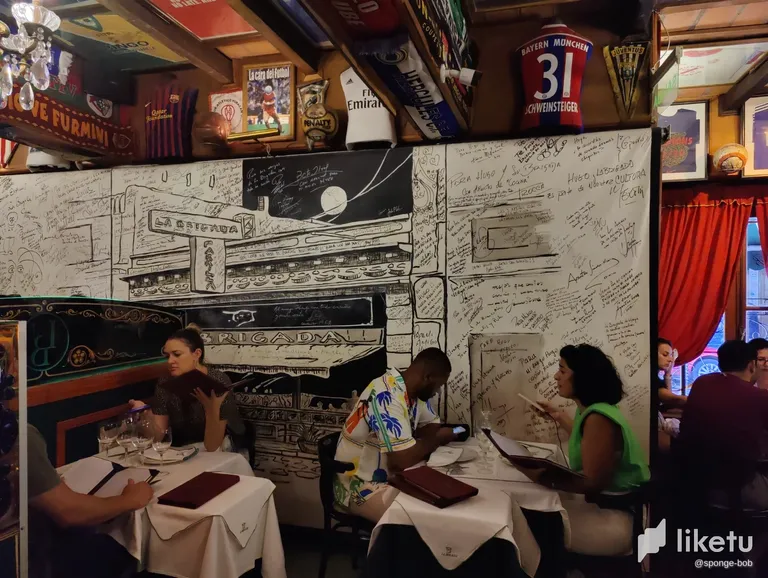 One wall is a drawing of the restaurant with signatures of patrons.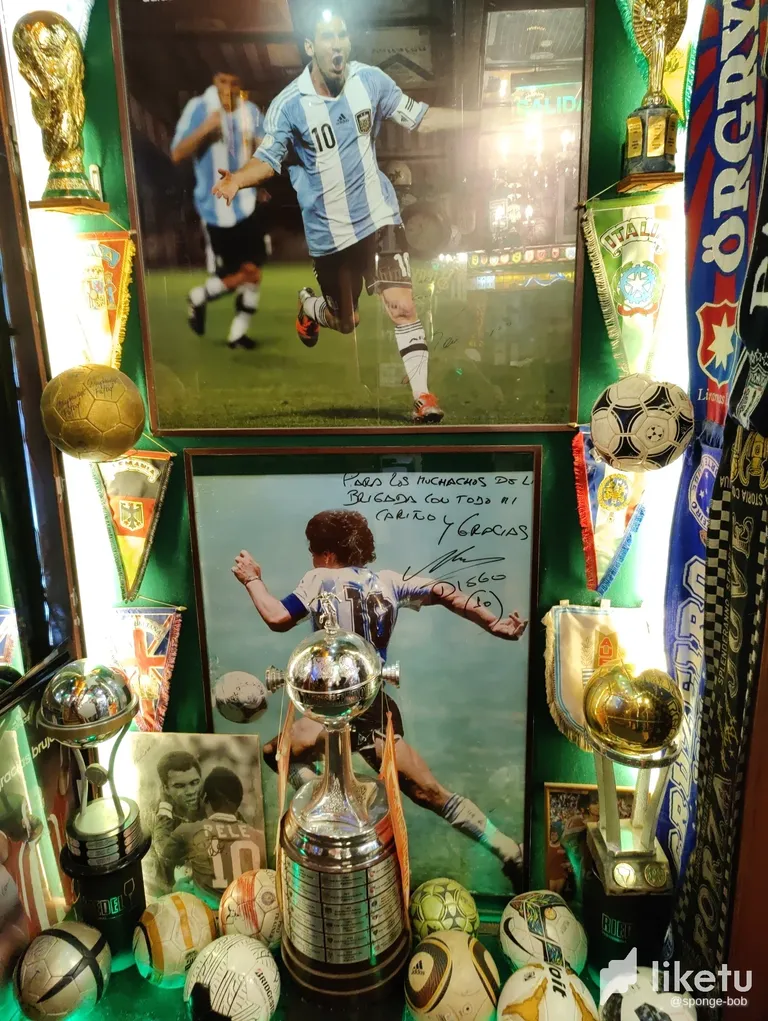 Signed by the winners, Diego and Leo, who both wore 10
I finally got a chance to sit down and try La Brigada. It is a touristy place, a mix of trendy and old time environment, filled with memorabilia and known for serving the best Argentine beef. The prices are on the high side but worth it. It is always packed with tourists and the waiters are of an average age of sixty three, which is normal at all of the famous restaurants.
I used to post restaurants and tag them with pinmapple but somebody chewed me out for that even though I do only the "must visit" places for travelers. No PinMapple today.
So, as the first photo shows, this is a three-story restaurant with at least 15 dining rooms and a terrace outdoor on the roof. My son was looking at the menu when we got there. I was looking at the gangster face just inside, but he was freaking out about the cover of the menu, made of cowhide with the fur still on it.
Before we got our food, I kept seeing the waiter serving steaks to other tables and they always, always, cut it for the customers using a fork to hold it and a spoon to easily slice it in half. I tried to post a video of that action here on LikeTu but it did not show up so I did a screen cap of the video.
I had ordered filet mignon but was not allowed to have it done medium, it only comes bloody raw so they said they would bring one that is allowed to be cooked though...
We got our food. I had the unnamed steak of non-raw eaters and my son got chicken with provensal (Garlic and Parsley). These were both delightful the best I have ever had.
Next I have a few photos of the decorations and examples of the quantity of memorabilia that they have everywhere. Every inch of the place is covered. Much of it is signed by the famous people who wore it or won it. Hope you liked my run down. There was another surprise I had here that I will save for another post.
---
For the best experience view this post on Liketu
---
---