1st Bundesliga, week 31, Bochum vs. Augsburg & Hertha vs. Stuttgart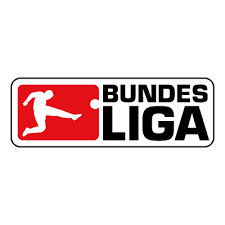 Heute wird er 31. Spieltag in der 1. Bundesliga abgeschlossen mit 2 Sonntagsspielen.
Today the 31st day of play in the 1st Bundesliga ends with 2 Sunday games.

vs.

Bochum spielt zu hause gegen Augsburg. Ich erwarte ein Kampfspiel mit leichten Vorteilen für die Heimmannschaft. Ich tippe 2:1 Heimsieg.
Bochum plays against Augsburg at home. I expect a fighting game with slight advantages for the home team. I guess 2:1 home win.
---

vs.

Hertha spielt zu hause gegen Stuttgart. Auch hier sehe ich die Heimmannschaft als Favorit und tippe 2:0 Heimsieg.
Hertha plays against Stuttgart at home. Here, too, I see the home team as the favorite and I'm guessing a 2-0 home win.
Funny matches @all
Best regards & Glück auf
sportfrei
---
---