2nd Bundesliga, week 10, Hannover vs. HSV & Paderborn vs. Darmstadt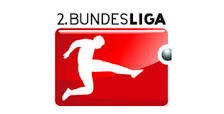 Morgen beginnt der 10. Spieltag in der 2. Bundesliga mit 2 Spielen an der Tabellenspitze.
Tomorrow the 10th day of play in the 2nd Bundesliga starts with 2 games at the top of the table.

vs.

Hannover spielt zu hause gegen den HSV. Beide Mannschaften stark in dieser Saison und ich sehe keinen Favorit für den Sieg. Ich tippe 2:2 Unentschieden.
Hannover plays at home against HSV. Both teams have been strong this season and I don't see any favorites to win. I bet 2:2 draw.
---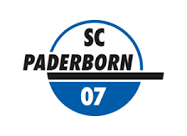 vs.

Paderborn spielt zu hause gegen Darmstadt. Ich sehe auch hier ein Spiel auf Augenhöhe und tippe ebenfalls 2:2 Unentschieden.
Paderborn plays at home against Darmstadt. I also see a game at eye level here and also bet 2:2 draw.
Funny matches @all
Best regards & Glück auf
sportfrei
Posted using SportsTalkSocial
---
---