2nd Bundesliga, week 11, Bielefeld vs. KSC & Regensburg vs. Fürth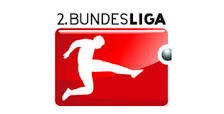 Morgen beginnt der 11. Spieltag in der 2. Bundesliga mit 2 interessanten Spielen.
The 11th day of play in the 2nd Bundesliga starts tomorrow with 2 interesting games.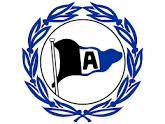 vs.

Bielefeld spielt zu hause gegen den KSC. Bielefeld bisher schwach, aber heute ist ein Heimsieg Plicht. Ich tippe 2:1.
Bielefeld plays at home against KSC. Bielefeld has been weak so far, but today a home win is a must. I guess 2:1.
---

vs.

Regensburg spielt zu hause gegen Fürth. Ich erwarte ein Spiel auf Augenhöhe und am Ende ein 1:1 Unentschieden.
Regensburg plays at home against Fürth. I expect an even game and a 1:1 draw at the end.
Funny matches @all
Best regards & Glück auf
sportfrei
Posted using SportsTalkSocial
---
---