2nd Bundesliga, week 14, Hannover vs. Paderborn & Sandhausen vs. Nürnberg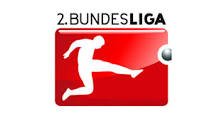 Morgen beginnt der 14. Spieltag in der 2. Bundesliga mit 2 interessanten Spielen.
Tomorrow the 14th matchday begins in the 2nd Bundesliga with 2 interesting games.

vs.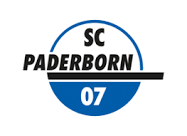 Hannover spielt zu hause gegen Paderborn. Hannover spielt zum wiederholten mal eine schwache Saison und Paderborn weit oben in der Tabelle. Ich sehe Paderborn als Favorit und tippe 1:2 Auswärtssieg.
Hannover plays at home against Paderborn. Hannover is once again playing a weak season and Paderborn is high in the table. I see Paderborn as a favorite and I guess a 1: 2 away win.
---

vs.

Sandhausen spielt zu hause gegen Nürnberg. Auch in diesem Spiel sehe ich die Auswärtsmannschaft mit leichen Vorteilen und tippe 0:1 Auswärtssieg.
Sandhausen plays at home against Nuremberg. In this game, too, I see the away team with slight advantages and bet 0: 1 away win.
Funny matches @all
Best regards & Glück auf
sportfrei
---
---