2nd Bundesliga, week 19, Dresden vs. HSV & Rostock vs. Hannover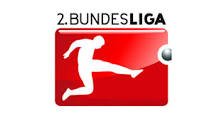 Heute beginnt der 19. Spieltag in der 2. Bundesliga mit 2 Spielen.
The 19th mtchday in the 2nd Bundesliga starts today with 2 games.

vs.

Dresden spielt zu hause gegen den HSV. Ich sehe den HSV klar in der Favoritenrolle und tippe 1:3 Auswärtssieg.
Dresden plays at home against HSV. I see HSV clearly in the role of favorites and predict a 1:3 away win.
---

vs.

Rostock spielt zu hause gegen Hannover. Auch in diesem Spiel sehe ich die Auswärtsmannschaft mit leichten Vorteilen und tippe 1:2 Auswärtssieg.
Rostock plays against Hannover at home. Also in this game I see the away team with slight advantages and guess 1:2 away win.
Funny matches @all
Best regards & Glück auf
sportfrei
---
---