2nd Bundesliga, week 22, Regensburg vs. St. Pauli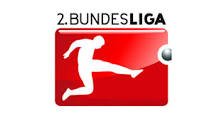 Heute Abend das Topspiel des 22. Spieltags in der 2. Bundesliga.
Tonight the top game of the 22nd match day in the 2nd Bundesliga.

vs.

Regensburg spielt zu hause gegen St. Pauli. Ich sehe in diesem Spiel St. Pauli mit leichten Vorteilen und tippe 1:2 Auswärtssieg.
Regensburg plays at home against St. Pauli. I see St. Pauli as having a slight advantage in this game and am guessing a 1:2 away win.
Funny match @all
Best regards & Glück auf
sportfrei
---
---