2nd Bundesliga, week 9, AUE vs. HSV & Bremen vs. Heidenheim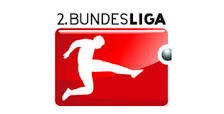 Morgen beginnt der 9. Spieltag in der 2. Bundesliga mit 2 interessanten Spielen.
Tomorrow the 9th matchday in the 2nd Bundesliga begins with 2 interesting games.

vs.

AUE spielt zu hause gegen den HSV. AUE als Tabellenletzter muß zu hause gewinnen, um den Rückstand auf die Mannschaften weiter oben in der Tabelle nicht zu groß werden zu lassen. Jetzt kommt aber der "große" HSV nach AUE. Ich sehe AUE zu schwach in der derzeitigen Situation und tippe 1:2 Auswärtssieg.
AUE plays at home against HSV. AUE as bottom of the table has to win at home in order not to let the deficit on the teams further up in the table get too big. But now the "big" HSV comes to AUE. I see AUE too weak in the current situation and guess a 1: 2 away win.
---

vs.

Bremen spielt zu hause gegen Heidenheim. Bremen noch nicht in der 2. Liga angekommen und deshalb sehe ich leichte Vorteile für Heidenheim. Ich tippe 1:2 Auswärtssieg.
Bremen plays at home against Heidenheim. Bremen has not yet reached the 2nd division and therefore I see slight advantages for Heidenheim. My guess is 1: 2 away win.
Funny matches @all
Best regards & Glück auf
sportfrei
---
---