Champions League, week 6, Donezk vs. Leipzig & Kopenhagen vs. Dortmund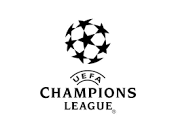 Heute wird der 6. Spieltag in der Champions League komplettiert.
Today the 6th matchday in the Champions League will be completed.

vs.

Donezk spielt zu hause gegen Leipzig. Ich sehe Leipzig als klaren Favorit und tippe 1:3 Auswärtssieg.
Donetsk plays against Leipzig at home. I see Leipzig as the clear favorite and predict a 1:3 away win.
---

vs.

Kopenhagen spielt zu hause gegen Dortmund. Ich sehe Kopenhagen als zu schwach für die Champions League und tippe auch hier 1:3 Auswärtssieg.
Copenhagen plays Dortmund at home. I see Copenhagen as too weak for the Champions League and I'm guessing a 1:3 away win here as well.
Funny maches @all
Best regards & Glück auf
sportfrei
Posted using SportsTalkSocial
---
---