DFB-Cup, 2nd Round, Nürnberg vs. HSV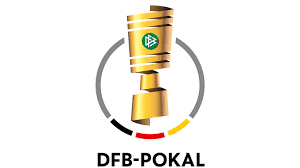 Heute 8 Spiele in der 2. Runde des DFB-Pokals.
Today 8 games in the 2nd round of the DFB-Cup.

vs.

Nürnberg spielt zu hause gegen den HSV. Meiner Meinung nach das interessanteste Spiel heute und deshalb meine Prognose. Nürnberg in dieser Saison bisher ohne Niederlage und der HSV mit Licht und Schatten. Der HSV nominell mit der besseren Mannschaft und auch finanziell besser gestellt als Nürnberg. Ich erwarte Nürnberg mit voller Offensive um den HSV nicht die Möglichkeit zu geben sein Passpiel zu spielen. ich sehe Nürnberg im Heimspiel als Favorit und tippe 3:1 Heimsieg.
Nürnberg plays at home against HSV. In my opinion the most interesting game today and therefore my prediction. Nürnberg so far this season without defeat and HSV with light and shadow. HSV nominally with the better team and financially better than Nürnberg. I expect Nürnberg with a full offensive so that HSV does not have the opportunity to play its passing game. I see Nürnberg as a favorite in the home game and I guess a 3-1 home win.
Funny match @all
Best regards & Glück auf
sportfrei
---
---