DFB-Cup, Round 2, Gladbach vs. Bayern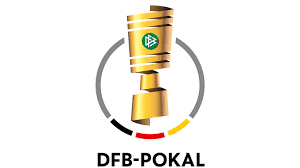 Heute weitere 8 Spiele in der 2. Runde des DFB-Pokal.
Today another 8 games in the 2nd round of the DFB-Cup.

vs.

Gladbach spielt zu hause gegen Bayern. Gladbach hat eine sehr gute Mannschaft, aber in dieser Saison wurden bisher keine guten Spiele gezeigt und auch viel zu wenige Punkte in der Bundesliga geholt. Bayern im Gegentei hat die vergangenen Spiele mit traumfußball gewonnen und den Gegner nahezu an die Wand gespielt. Ich sehe auch heute Bayern als klaren Favorit und tippe 1:4 Auswärtssieg.
Gladbach plays Bayern at home. Gladbach has a very good team, but so far this season there have been no good games and far too few points have been scored in the Bundesliga. Bayern, on the other hand, have won the last few games with dream football and almost hit their opponents against the wall. I see Bayern as a clear favorite today and I guess a 1: 4 away win.
Funy match @all
Best regards & Glück auf
sportfrei
---
---