Europa League, Sociedad vs. Leipzig & Rangers vs. Dortmund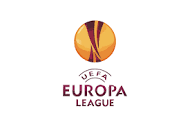 Morgen sehr schwierige Spiele für 2 Deutsche Mannschaften in der Europa League.
Very difficult games for 2 German teams in the Europa League tomorrow.

vs.

Sociedad spielt zu hause gegen Leipzig. Nach dem 2:2 im Hinspiel gibt es vielleicht eine kleine Chance für Leipzig in die nächste Runde zu springen. Sociedad ist aber für mich Favorit und deshalb tippe ich 2:1 Heimsieg.
Sociedad is playing against Leipzig at home. After the 2:2 in the first leg there might be a small chance for Leipzig to jump into the next round. But Sociedad is my favorite and that's why I'm predicting a 2-1 home win.
---

vs.

Rangers spielen zu hause gegen Dortmund. Nach dem sensationellen Auswärtssieg in Dortmund, werden die Rangers voll auf Kampf und Konterfussball spielen. Ich tippe 2:2 und damit die Glasgow Rangers in der nächsten Runde.
Rangers play Dortmund at home. After the sensational away win in Dortmund, the Rangers will focus on fight and counter-football. I bet 2:2 and with that Glasgow Rangers in the next round.
Funny matches @all
Best regards & Glück auf
sportfrei
---
---