Europameisterschaft, Donnerstagsspiele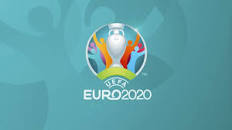 Am Donnerstag 3 weitere Spiele bei der Fußballeuropameisterschaft.
On Thursday 3 more games at the European Football Championship.

vs.

Ukraine spielt gegen Nordmazedonien. Ich sehe die Ukraine mit leichten Vorteilen und tippe 3:2 für die Ukraine.
Ukraine play against North Macedonia. I see Ukraine with a slight advantage and I'll bet 3-2 for Ukraine.
---

vs.

Dänemark spielt gegen Belgien. Ich sehe Belgien als klaren Favorit unf tippe 2:0 für Belgien.
Denmark plays against Belgium. I see Belgium as the clear favorite and I am guessing 2-0 for Belgium.
---

vs.

Niederlande spielt gegen Österreich. Auch in diesem Spiel sehe ich die Niederlande klar im Vorteil. Ich tippe 2:0 für Niederlande.
Netherlands plays against Austria. I see the Netherlands at an advantage in this game too. My guess is 2-0 for the Netherlands.
Funny matches @all
Best regards & Glück auf
sportfrei
---
---