Europameisterschaft, Montagsspiele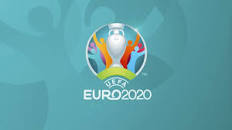 Am Montag die nächsten 3 interessanten Spiele bei der Fußballeuropameisterschaft.
On Monday the next 3 interesting games at the European Football Championship.

vs.

Schottland spielt gegen Tschechien. Ich sehe in diesem Spiel keinen Favorit und deshalb 1:1 Unenschieden.
Scotland plays against the Czech Republic. I don't see a favorite in this game and therefore a 1-1 draw.
---

vs.

Polen spielt gegen die Slowakei. Ich sehe hier Polen als Favorit und tippe 2:0 für Polen.
Poland plays against Slovakia. I see Poland as the favorite and I guess 2-0 for Poland.
---

vs.
Spanien spielt gegen Schweden. Spanien meiner Meinung nach zu stark für Schweden. Ich tippe 3:1 für Spanien.
Spain plays against Sweden. Spain too strong for Sweden in my opinion. My guess is 3: 1 for Spain.
Funny matches @all
Best regards & Glück auf
sportfrei
---
---