Europameisterschaft, Dienstagsspiele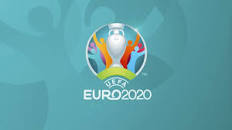 Am Dienstag 2 Spiele bei der Fußballeuropameisterschaft.
On Tuesday 2 games at the European Football Championship.

vs.

Kroatien spielt gegen Schottland. Schottland sehr kampfstark, aber Portugal die Mannschaft mit den besseren Spielern. Ich tippe 2:1 für Kroatien.
Croatia plays against Scotland. Scotland very strong, but Portugal the team with the better players. My guess is 2: 1 for Croatia.
---

vs.

Tschechien spielt gegen England. Ich sehe hier England mit kleinen Vorteilen und deshalb 1:0 für England.
The Czech Republic plays against England. I see England with small advantages here and therefore 1-0 for England.
Funny matches @all
Best regards & Glück auf
sportfrei
---
---