Nations League, Final, Spanien vs. Frankreich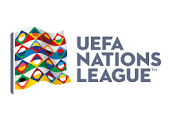 Heute Abend das große Finale in der UEFA Nations League.
Tonight the grand final of the UEFA Nations League.

vs.

Spanien spielt gegen Frankreich. Ich sehe ein Spiel auf Augenhöhe bei dem eine Prognose sehr schwierig ist. Ich Tippe 1:1 nach 90 min. und nach 120min. und am Ende gewinnt Spanien im Elfmeterschießen.
Spain plays against France. I see a match at eye level where it is very difficult to predict. I guess 1: 1 after 90 minutes and after 120 minutes. and in the end Spain wins on penalties.
Funny match @all
Best regards & Glück auf
sportfrei
---
---