UEFA Nations League, Half Final, Belgien vs. Frankreich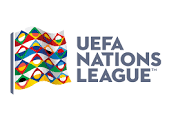 Heute Abend das 2. Halbfinalspiel in der UEFA Nations League.
Tonight the 2nd semi-final game of the UEFA Nations League.

vs.

Belgien spielt gegen Frankreich. Ich sehe beide Mannschaften auf dem gleichen Level. Ich tippe 1:1 nach 90min und 2:1 für Belgien nach 120min.
Belgium plays against France. I see both teams on the same level. My guess is 1: 1 after 90 minutes and 2: 1 for Belgium after 120 minutes.
Funny match @all
Best regards & Glück auf
sportfrei
---
---