Bigfoot Silva KO'd again
How many times can someone get knocked out before the various commissions step in and recognize that by allowing him to continue they are potentially killing the guy? Antonio "Bigfoot" Silva has seen a dramatic fall from grace and his reputation and his legacy just get more and more embarrassing. Just 2 weeks after getting KO'd HARD in an MMA fight he has been KO'd again, this time in a boxing match.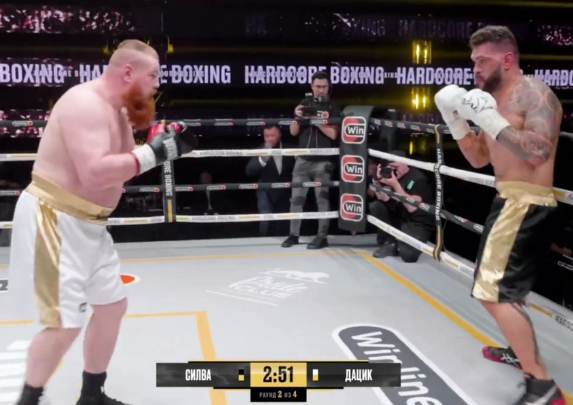 src
Although I do have to say that I admire how good of shape he is in for a man his age especially when you consider that he never really had a "top brass" physique, this doesn't change the fact that this guy is on a rip of KO's.... and not the kind that you want to have. It is he that has been knocked out, sometimes extremely brutally, in 13 separate matches across multiple kinds of combat sports. Only one of his last 14 fights has been a win.
At least with this latest boxing match against Vyacheslav Datsik it seemed at least the referee was looking out for his well-being. Early in the 2nd round Silva wasn't put up much defense and Datsik was able to time-and-time again, land some hard shots that really rattled Bigfoot.
He wasn't put on his ass like he has been in other recent fights, but it was declared a standing KO thanks to the official stepping in and putting a stop to the fight.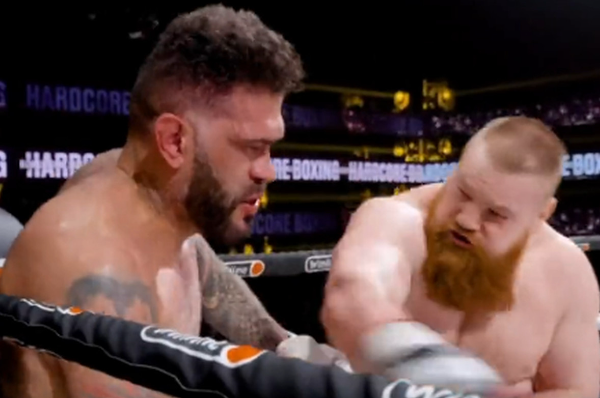 src
Pundits in the sporting role have expressed their concerns over Silva's long-term health from so many consecutive concussions but Silva's team insists they have it all under control. This statement was particularly silly from his corner
"Physically, 'Bigfoot' has no problems whatsoever. He has no brain damage. We've done extensive research and testing, even before he left the UFC. So he's OK on that end."
This is not a fair statement on the part of his team. I think everyone knows that brain trauma can take years to even be noticeable and unless Bigfoot has some sort of special brain that is immune to trauma, he will make a great case study into what this sort of continual damage can do to a person.
He get's pretty decent purses for these fights, even if they are in rather unknown-to-us promotions. He is averaging around $200,000 per fight. I thought perhaps he is doing this out of financial need because it isn't uncommon for UFC fighters to handle their finances poorly after leaving the big dance - thus necessitating getting involved with any promotion that will have them. I can't find if this is the case with Bigfoot as his personal financial information isn't readily available. It does seem a likely cause of all of this though.
I don't like to see this happen to the guy but I suppose at the end of the day it is up to him what he wants to do to his own body. Maybe Jake Paul would be interested in a fight so that Silva could get one massive payday in order to prepare for what is bound to be massive medical bills in the future.
---
---