Did UFC really sign a 3 foot 4, 40-lb fighter?
He goes by the name of Hasbulla or in fighting circles he is known as "mini Khabib" because of his friendly relationship with UFC star Khabib Nurmagomedov. Even if you have no idea who Hasbulla is you have probably seen him online somewhere and presumed he was a cute child. As it turns out he is near 20-years old and has a genetic disorder that wont allow him to grow.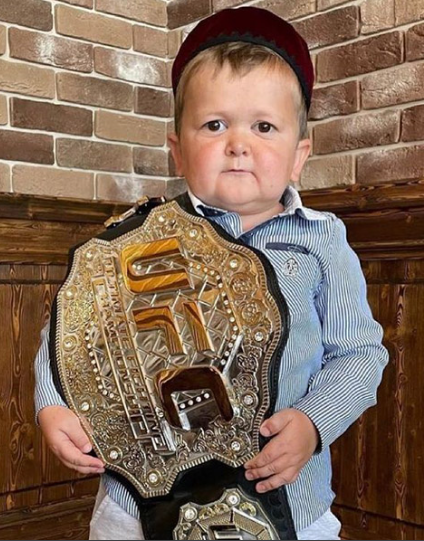 src
While I was not until recently familiar with his name the MMA world has been rocked with rumors that this tiny little man had been signed to a contract with UFC. Upon digging into it I found that he is friends with Dana White and while it is possible that he has some sort of contract with the UFC, it does seem very unlikely that there would even be anyone for him to fight that isn't an actual child.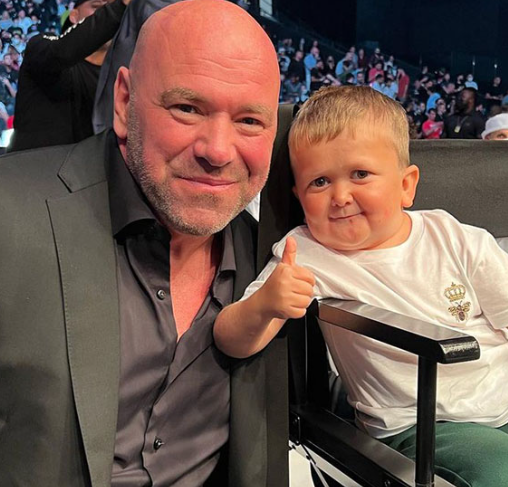 src
While nothing is official, it does appear as though Hasbulla has a contract to help with promotional work for the organization and this was backed up with a fake press conference where Hasbulla sat with his "rival" Abdu Rozik, who is around the same size as him and has the same genetic disorder.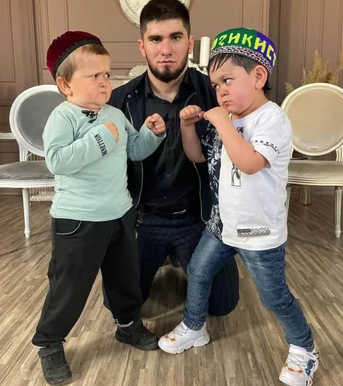 src
Dana and the rest of the UFC have remained pretty tight-lipped about whether or not any of this is real or not and if it did ever come to fruition, I am sure there are some social justice warriors out there that would have a problem with it and probably call it something like disabled abuse. In my mind, if the two people actually want to do it, and the UFC thinks that some money can be made off of it, then it should go ahead. I can't really imagine that it would be very entertaining though.
Hasbulla, who has a very big social-media status as it turns out, has Tweeted the following, adding to more speculation that this might actually be all true.
"The rumours are true," he said. "I have officially signed a deal to fight in the UFC! Details will be revealed by the end of the year. Thank you to my team for making this dream a reality."
Several other UFC stars have ben chiming in about this especially Conor McGregor, who always has to put his big mouth into anything that happens. I suppose any attention that Conor brings to it works out in Hasbulla's favor, so he probably isn't complaining about it too much.
While I haven't looked into it, the UFC and the 3 foot 4 fella are already attempting to cash in on this by selling official kits for the yet to be seen fighter.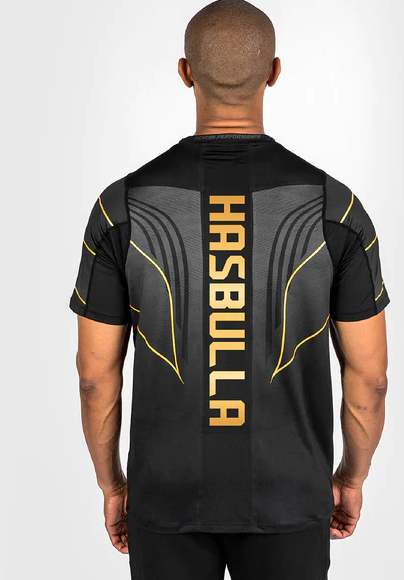 src
It only costs $100 so if you like throwing money away I say go ahead and order it for a laugh. For the time being though, nobody has actually said whether or not any of this is actually real that I am aware of. Dana never saw money that he didn't like so this could all just be a publicity stunt. We'll probably learn more during upcoming events because Hasbulla is invited to most of them.
---
---