Evander Holyfield is extremely broke
How broke you say? Well let just suggest for a second that you make something really low like $2000 US a month. Guess what! You have more money than one of the most accomplished boxers of all time! Congratulations to you!
Like a lot of athletes, Evander didn't exactly go to business school on his way to becoming the heavyweight champion of the world in boxing. In fact, he was one of the guys that was even more irresponsible with his money than MC Hammer. Basically, when Holyfield was making a certain amount of money per year, let's say $20 million, he was spending $30 million.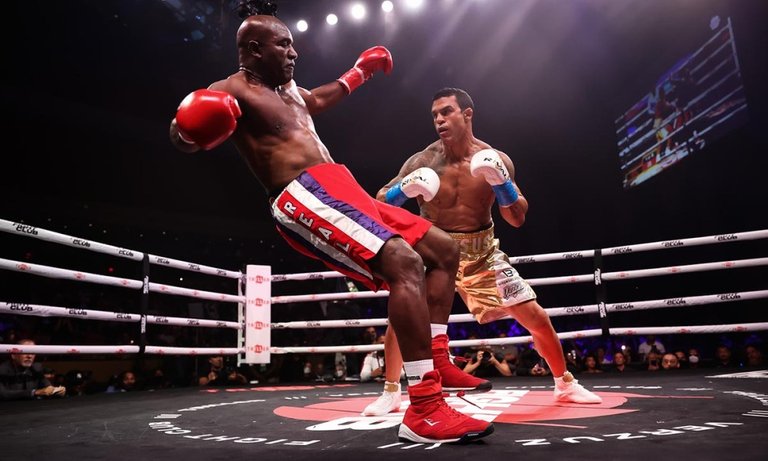 src
When he was approached by Triller as a last-minute replacement for De La Hoya at that horrible pay per view about a week ago, I had my suspicions that this was just a desperate money grab on the part of Evander. We all know that Tyson squandered $300 million but I don't think most people paid much attention to other boxers who have made the same stupid financial mistakes as Iron Mike. Aside from going to prison, Evander has actually lived a far more irresponsible life.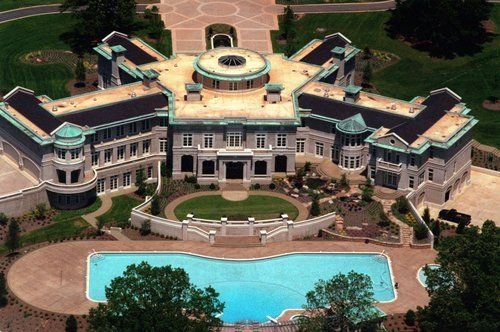 src
When Holyfield was on top of the world he did what a lot of idiots do and bought an absurdly huge house, mostly on credit, the affordability of which was based on how much money he was making at the time. The home he purchased is still the largest private residence in the entire state of Georgia. It has 109 rooms including a dining hall that could accommodate more than 100 people and a movie theater with over 120 seats.
Although the exact numbers can only be speculated about, it is estimated that simple upkeep and property taxes were over a million dollars a year for this palace.
For me, having a place this huge would simply be annoying. Can you imagine not being able to find your car keys or you put your phone on silent and now you cant find it? I have an apartment with 3 rooms and I regularly lose my damn mind trying to find my keys. Imagine having to walk 200 meters to go to your preferred bedroom at night. It's just ridiculous that anyone would own a home this size.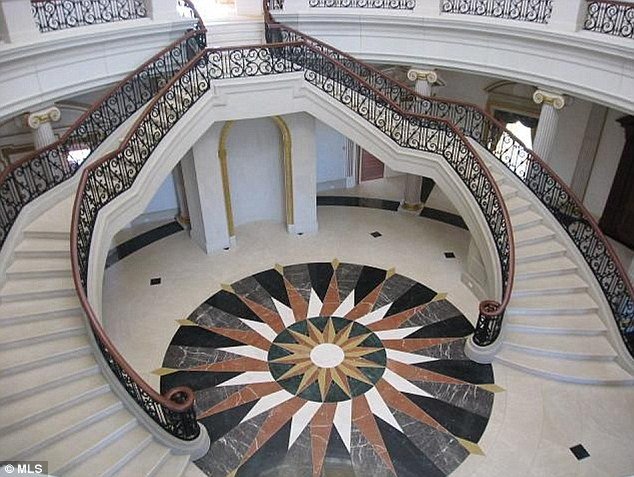 src
I would like to imagine that Evander greeted guests by coming down these stairs like a princess any time someone visited
As lavish and crazy as all of this is, it isn't actually this house, which Holyfield at one point owed $14 million on it but was forced to foreclose at $7 million to a bank auction, it was the other aspects of his lifestyle that caused his financial ruin.
Apparently, Holyfield loved gambling and was also terrible at it. The losses he incurred with mostly sports betting is unknown, but let's just say that it is more money than around 50 normal Americans could probably make in their entire lives. He also has 11 children with 5 different women and child support payments when you are worth a ton of money on paper was probably an amount that was more than his fists and once-tough-chin could possibly bring in.
When you consider that the "ear-biting" fight against Mike Tyson alone brought the man $35 million it just boggles the mind how someone is capable of squandering all of that... but that is precisely what Evander did.
This being broke aspect of the ex champ is not new news either, he delcared bankruptcy all the way back in 2012 to avoid going to prison for inability to make child support payments. I would imagine he doesn't have the greatest relationship with his kids, because one of his daughters sued him for $300,000 shortly after her 18th birthday even though she was very aware of the fact that her dad didn't have any money to give her.
I think Evander was fishing for sympathy when he said this in an interview 9 years ago
"I've had no money to pay lawyers and had to fight on my own in court and that ain't easy."
While Triller hasn't exactly been forthcoming in how much Holyfield was paid for his embarrassing loss to Vitor Belfort, industry experts are guessing it was around $5 million.
The bad news for "The Real Deal" Holyfield is that he was so easily dispatched by a guy with almost no boxing experience that the superfight between him and Tyson has kind of lost all of its steam. I'm not suggesting that it couldn't happen, but based on the way that Evander performed at his pathetic last showing, I don't think that it should happen.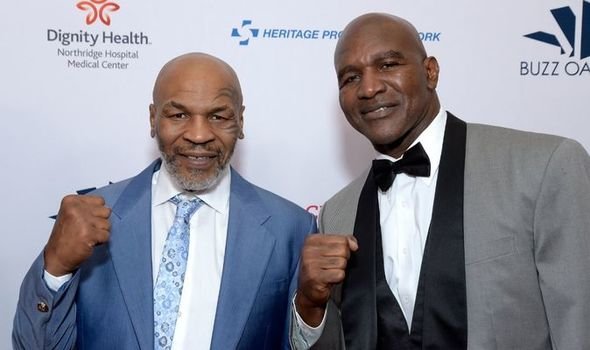 src
Money: making friends of enemies since..... forever
But you know, boxing audiences that get involved in this Triller nonsense are all idiots these days and it will probably still happen but I hope they at least have Evander fight someone a bit lower in the retirement home first. Maybe Joe Biden can give alternative commentary instead of Trump when that happens. I would definitely pay money to hear that.
---
---