Jake Paul wants to fight Mayweather and Anderson Silva on the same night

This guy just seems to call out everyone these days and I am starting to wonder how serious he is about any of these callouts. While I realize that his self-promotion is actually very effective I feel like he might have gone a bit too far with his latest claim.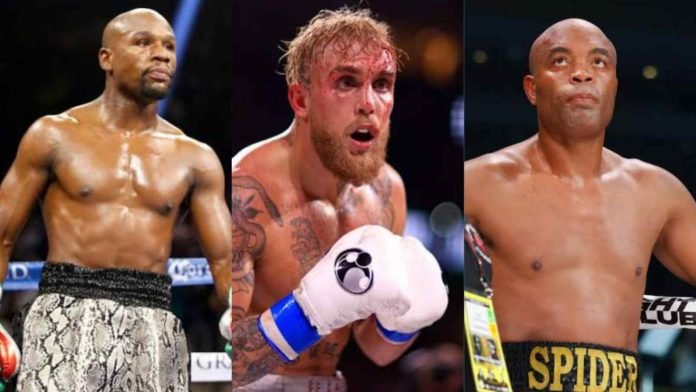 src
Jake Tweets a lot whenever someone else is boxing and during an exhibition in Abu Dhabi we saw Mayweather and Silva box and completely dominate their opponents. I wouldn't say that either of the fights were particularly great but the name of the game lately, outside of "The Gypsy King" seem to be getting the oldest fighters we can in the ring for unsanctioned fights that don't really mean anything towards anyone's records and simply result in massive paydays for the already extremely wealthy people involved. Well, maybe not Anderson Silva. I think he actually has debt issues but i am not sure about that.

Paul didn't waste any time making the night as much about him as he possibly could, claiming that he could fight these 2 back-to-back and defeat them both. Paul has gotten into arguments and scuffles with Mayweather in the past during press conferences leading up to Floyd's fight with Jake's brother and Jake has also made some accusations of Mayweather including that he still hasn't paid Logan his full fight purse.
Not content to just leave it at that really ridiculous claim that he could beat two talented boxers in the same night, he trolled a bit more with some poorly photoshopped images.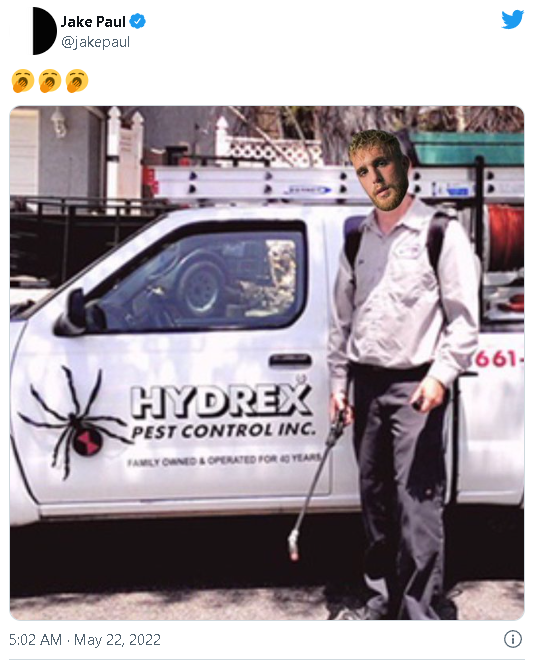 Anderson Silva is known as "The Spider" and this is clearly a dig at him. I don't think there is much of a chance that Jake will be given the opportunity to fight both of these guys in one night but I think it would be fantastic to see him fight just one of them - Anderson Silva. The reason I say this is because Silva and Paul are around the same weight class and both can make 190 lbs. Mayweather is significantly smaller and fights at 145 or 150. He was always a defensive fighter and I think that he takes this defense to an even higher level when he is facing someone that is a lot bigger than he is.
The last thing Mayweather wants to do is taint his unbeaten legacy by getting KO'd by a YouTuber and honestly, that could happen if Paul were to land a clean shot given his size advantage.
Anderson Silva on the other hand doesn't really have much to lose. He has already kind of ruined his reputation by sticking around in MMA well past his prime and going from GOAT to "meh" over the course of 5 years or so.
Silva would bring the heat in a matchup with Paul whereas I think Mayweather would just evade and block with very little emphasis being placed on offense. That is of course, unless the fight is rigged from the start and there is a lot of talk about how Jake Paul fights are rigged before the opening bell even rings.
It's probably all for naught though because Paul seems to change who he has his crosshairs locked on to on a weekly basis. If Anderson Silva is smart, he will address this before the story loses steam because it could be a massive payout for him if he can make it happen.
---
---