Jon Jones arrested AGAIN for drunken antics
It just seems as though this guy can't keep his inner demons at bay. I, like a lot of people in the world, get drunk every now and then also but I don't cause a scene and force police to come out and do something about it. I've actually never been arrested or even warned for drunken antics. I don't know what it is about Jones that makes him so susceptible to this sort of thing but here we are, once again, with Jones getting arrested for acting a fool while intoxicated.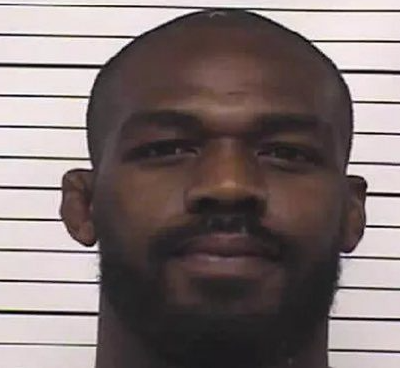 src
I would have to imagine that someone with Jone's income level that he can party a lot harder than your normal person, certainly a lot more than I can afford to but when the cops got called out the Caesar's Palace at 5:30 AM to arrest anyone, it can't really be for something harmless.
The reason for the arrest is even more harrowing because he is being charged with domestic violence against his fiancé and the mother of their 3 children. She apparently went to the front desk looking afraid and had blood coming from her nose and mouth. The front desk staff called police even though Jones' fiancé did not ask them to do so but here is where things get scary, their youngest child, who was with his fiancé said "can you call the cops?"
The security guard did so and when the police were called can you imagine the tinge of fear that might be in the responding officers' minds when they are aware that they are about to go and arrest one of the most physically dangerous people on the planet?
When they arrived Jones was walking around the hotel and didn't initially resist arrest but then, once handcuffed he headbutted the hood of the police cruiser and dented the hood. He also quipped about how it would be fun to see if he could fight and win against all the officers at once.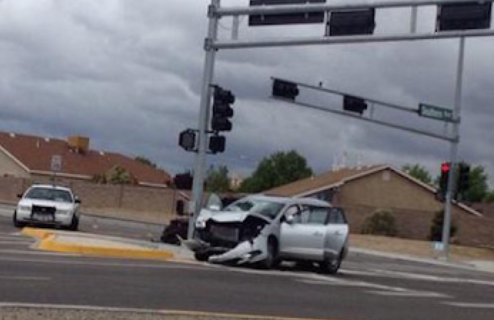 src
Let's not forget, this is not an isolated incident for Jon Jones. He was involved in a car crash in New Mexico that resulted in the rather severe injury of a pregnant woman. He fled the scene on foot and later turned himself in. I guess he realized that there was no hiding from this and that they kinda might be able to figure out who the rental car was issued to. Jones didn't deny anything but did have a bunch of excuses for why the accident happened other than just being a jackass. He was stripped of the title - rightfully so - after this incident.
Jones has also tested positive for a variety of substance in his fight career that have resulted in various fines and suspensions, yet the UFC continues to humor him with more fights and we all know why that is: Money. Jones is a huge draw and puts on a good show in all but one of the fights I have seen him in. If this had been nearly any other fighter, they would have been released and it just goes to show that UFC will pretend to give a damn but at the end of the day they are looking out for their bottom line and don't actually have any ethics.
After this latest incident in Las Vegas, Jones has promised that he is going to stay off of alcohol.... for good... I don't think there is anyone out there that believes this will actually happen though. This just kind of seems like the same ol' song and dance for Jon.
---
---